The representative Gosavtoinspektsii reported about it.
According to her, on Friday at 05.00 on an operator console 03 the message that on Pobedy Avenue, 82 there was a road accident arrived.
To a scene there arrived the staff of GAI.
The representative Gosavtoinspektsii noted that according to preliminary data the driver of the Honda Accord car who moved on the third lane, from Degtyarevskaya in the direction of Scherbakov, didn't choose a safe lateral interval and faced the Volkswagen Passat car which moved in the passing direction.
After that collisions of Honda left in a green zone, I faced two trees and I turned over.
Owing to road accident 2 passengers of Honda among which Pelikh, died on the spot from traumatized, one more passenger of this car is hospitalized in hospital.
Thus the driver of the Honda car, without waiting for arrival of staff of GAI, I disappeared from a scene.
At present for the driver search as previously it is established that he violated traffic regulations.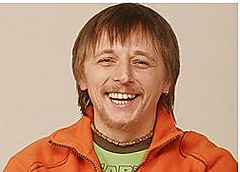 Pelikh was born on February 3, 1974 in Ternopol.
In 1997 I worked for radio "Stolitsa", later - for 1+1 TV companies.
Since 2000 I worked at ICTV as the site administrator of the channel, and then the leader and the producer.
I was the host of programs "Gallop across Evropakh", "To the own harm" and "Labyrinth".
It is married, there are 3 children.