Not always summer holiday for children comes to an end safely. Therefore, on June 11 the staff of the Ministry of Emergency Situations collected in Zhovtnevy recreation center of all children from summer camps of the Ship area and told them about safety rules which need to be observed in the summer.
But on 350 children who came to a huge hall of recreation center, tiresome lectures of adults, and the cheerful concert program under the name "The Rescuer — towards to Children" expected not. Staff of the Ministry of Emergency Situations of the Ship area and Volunteer fire society of the city of Nikolaev became initiators of such action.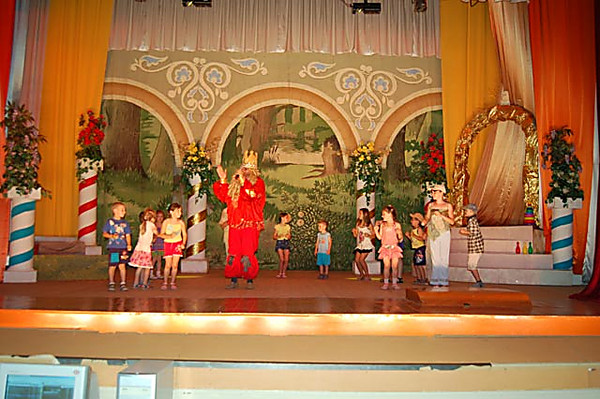 The concert was opened by the real fantastic king of the city of MChSIYa who held interesting competitions and quizes for children. Then children sang, showed choreographic talents and showed skill of implementation of acrobatic numbers. And then there came long-awaited time of surprises. At the exit from recreation center of kids the real fire equipment expected. Rescuers showed how the autoladder works, carried out fighting expansion and put out a conditional fire.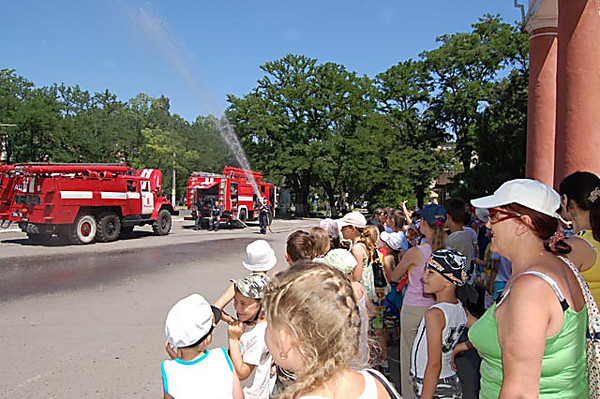 Everyone could sit independently at a wheel of fighting vehicles and try on clothes of rescuers. About it reports the Center of promotion of GU Ministry of Emergency Situations of Ukraine in the Nikolaev area.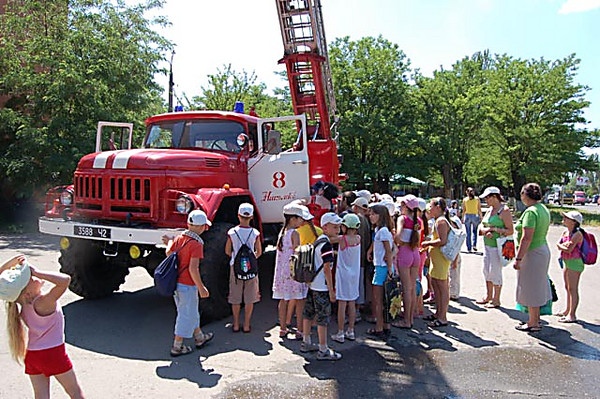 "Such actions draws attention of children to questions of personal security and safety of the relatives. The main thing that since small years children knew how to preserve the life in case of danger. In this action our employees tried to impart skills of safe behavior to younger generation", - the first deputy chief of GU Ministry of Emergency Situations in the Nikolaev area Oleg Masur noted.