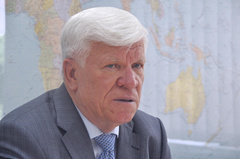 In a fresh rating top of-100 richest people of Ukraine magazine «Forbes-Ukraine» I have included two Nikolaev businessmen and the owner of two Nikolaev plants.
«Reduced» version of a rating the magazine has published on the website.
So, 7-е the place was taken by Alexey Vadatursky whose condition in a year has grown by 50% and is estimated at $840 million. Despite crisis, Vadatursky continues to invest actively in development «Nibulona». In plans for 2016–to invest about $60 million that there are twice more indicators of 2015.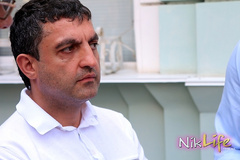 Besides, in a rating there was for the first time a businessman Raphael Goroyan (the company «Prometheus» )–meanwhile it isn't known what place in the list was defined to him by the magazine. We will remind that Goroyan was an active party member «earlierVitaly Klitschko's BLOW» in Nikolaev, however I left this political force. At parliamentary elections of 2014 businessman I was listed Vitaly Klitschko's parties «BLOW» at chanceless number No. 167.
Earlier the review of the top ten of a fresh rating was published, which was left by the oligarch Vadim Novinsky owning Nikolaev «Black Sea shipbuilding plant» and plant «Ocean».