Yesterday, on September 8, in Nikolaev there was a road accident to participation of a share taxi.
On Geroyev Stalingrad Ave. and Gaidar St. crossing (a stop School) about six o'clock in the evening faced a minibus No. 62 and KAMAZ two loaded trailers.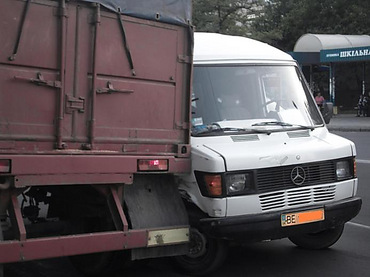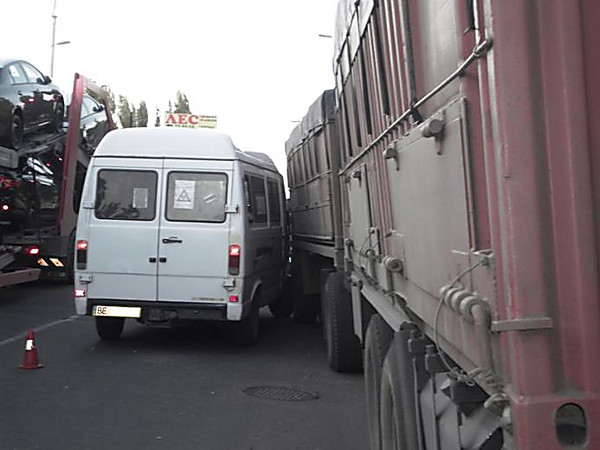 As eyewitnesses, the driver of KAMAZ told, moving towards Ingulsky Bridge, on - visible, without having noticed a red signal of the traffic light, drove on the intersection. Trying to avoid collision with other cars and pedestrians, the driver of KAMAZ left on a strip of oncoming traffic.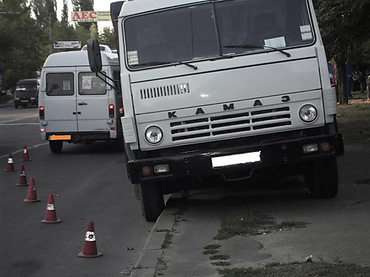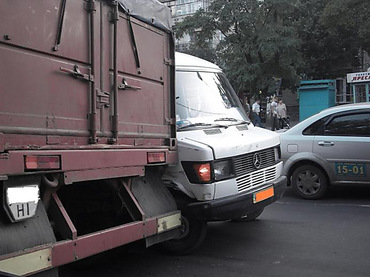 The driver of a minibus, seeing current situation, I didn't take necessary measures and I allowed collision with KAMAZ.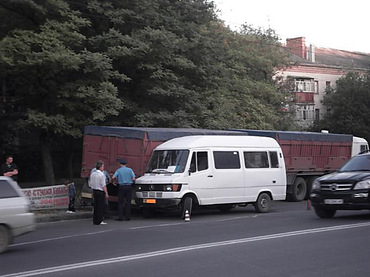 Fortunately, in given dorozhno - transport incident nobody suffered.
Degree of fault of each of drivers will be defined already by employees of the State traffic inspectorate