Yesterday, around 15.30, to the cities of Nikolaev, on crossing of streets Nikolaev and Park there was a road accident to participation of Muscovite, IZh And Mazda cars.
"Muscovite" moved on Nikolaev from Southern in the direction of Vaslyaev St., "IZh" - on Park in the direction of Mira Avenue. Trajectories of both cars were crossed at the intersection Park - Nikolaev - "Muscovite" tried "to slip" before a nose at "IZhA" which went on the main. Number wasn't successful: at a decent speed of "IZh" "Muscovite" in the right side struck. From blow "Muscovite" twirled and put sideways. The most interesting that thus decently suffered also the third car - "Mazda".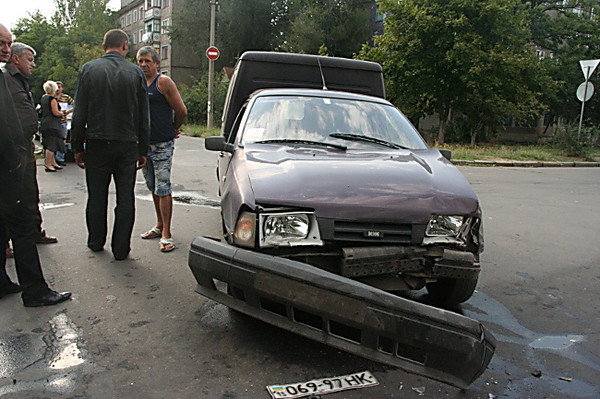 The last car that is called suffered "for anything" - "Mazda" quietly faced on Nikolaev the intersection, passing that "pie" of "IZh" moving on the main. Turning "Muscovite" struck "Mazda" in forward part.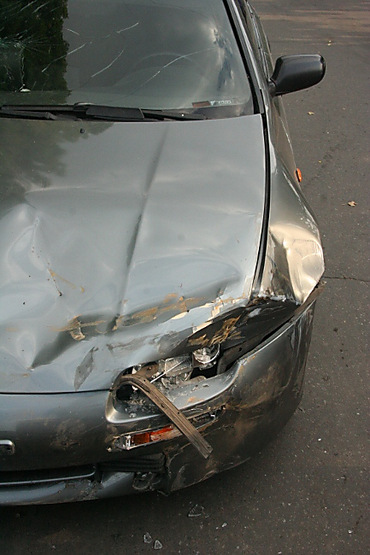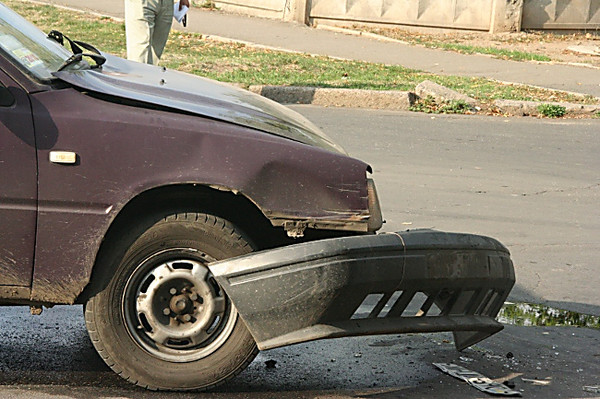 Fortunately, in road accident anybody seriously didn't suffer, the driver of "pie" and "Muscovite" got off with slight injuries. And here to all three cars got: "Muscovite" as it was already told, turned over sideways, at "IZhA" the front bumper is torn off and all forward part of the car is broken. However all repair to the driver of "Mazda" will cost dearer - at it worked both forward safety cushions, the windshield is broken, the left wing, a bumper, a cowl cover are injured. Replacement of all these details will fly in a round sum.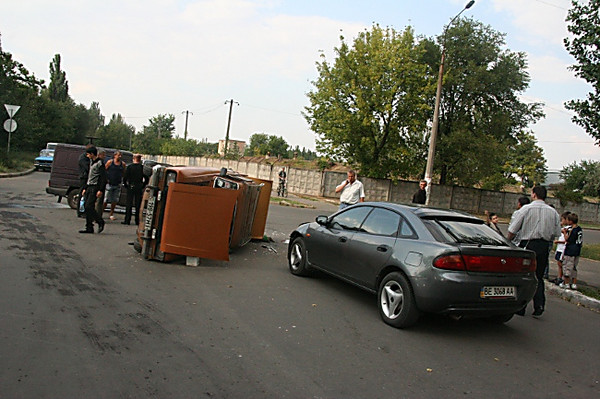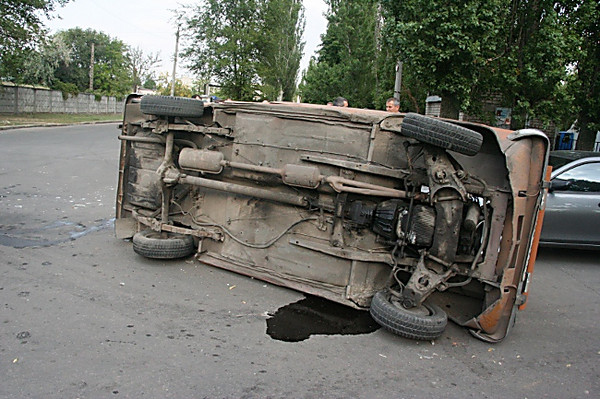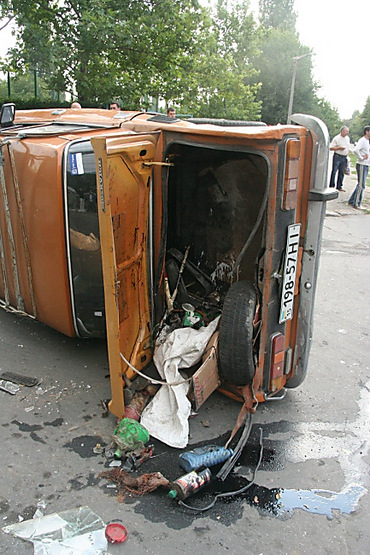 As responsible for accident, most likely, the driver of "Muscovite" who hasn't passed "IZh", moving on the main will be recognized.