Today in the Nikolaev area there were 1164 fires. Almost every day there are fires from - for careless handling of fire and smoking. It is necessary to state only sad statistics of loss of property and mortality. About it reports the GU Ministry of Emergency Situations central processing unit of Ukraine in the Nikolaev area.
So, the past days 1-го didn't do October without such fires. In пгт. Kazanka of the Nikolaev area down the street Dakhnova, occurred a fire in a summer kitchen 51 - the summer woman. Careless handling of fire during smoking of the brother of the husband of the hostess became a cause of the fire. The fire area made only two square meters. On a place of a fire the body 59-ти the summer man is found.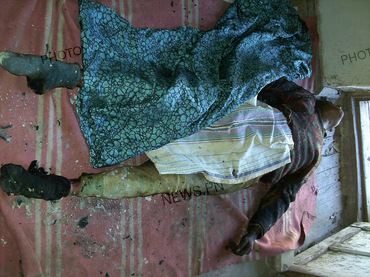 At 16:50 already in Nikolaev down the street Znamenskoy, 8, occurred a fire of the one-room apartment. Pranks with fire 7 - ми the summer son 29-ти the summer housewife became the reason. Workers of SDPCh-8 liquidated a fire and rescued the apartment. Losses from a fire made 15000 hryvnias.
At 00:15 already on October 2 on a supervisory console the message on a fire on Karabelov Avenue, 2-and, the cities of Nikolaev arrived. The employees who have left on a call of SDPCh-8 found out that the apartment, and entrance doors of the apartment 84 - the summer pensioner burns not. Fighters managed to liquidate a fire and to rescue the three-room apartment. The cause of the fire is established, overindulgence can be one of versions or set fire. By fire it is destroyed a covering of doors for the sum of 750 hryvnias.