Yesterday, on October 19, around 21.00 in the center of Nikolaev there was a road accident.
On Lenin Avenue, around the Pushkin ring, the car VAZ demolished a metal fence and came out to the sidewalk, having stopped in two meters from the building located on Lenin Avenue.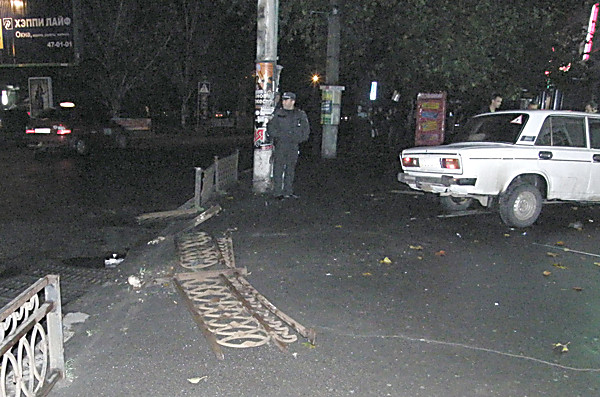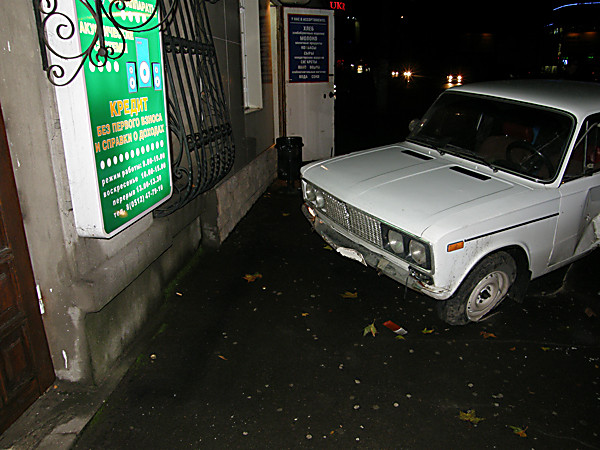 According to preliminary information the burst wheel became the reason of an event, but final conclusions will be drawn by the staff of GAI who will understand incident. Probably, a role was played also by weather conditions - at this time in the city it was drizzling and roads were wet.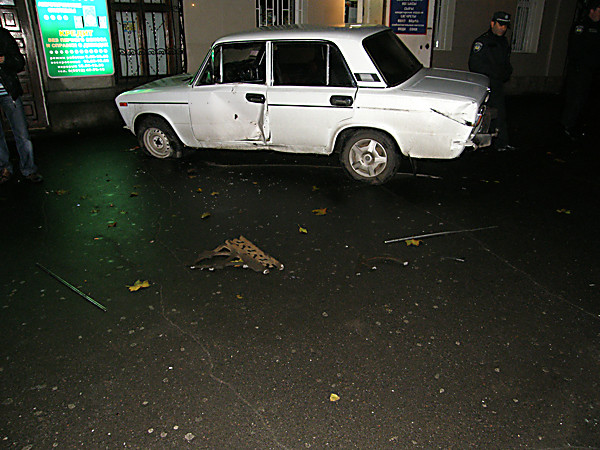 Fortunately, in this road accident didn't suffer neither the driver of the car, nor the passenger who sat on forward sitting.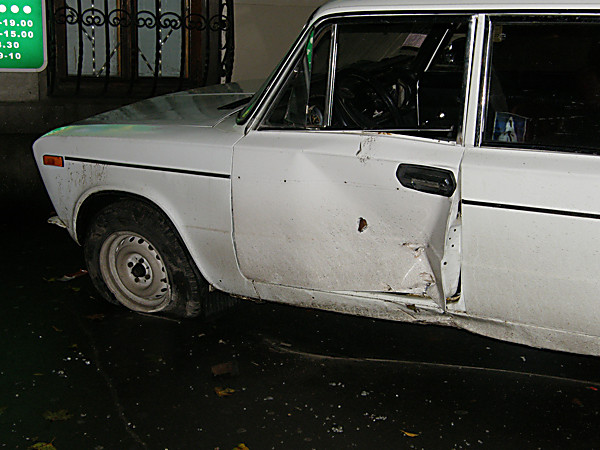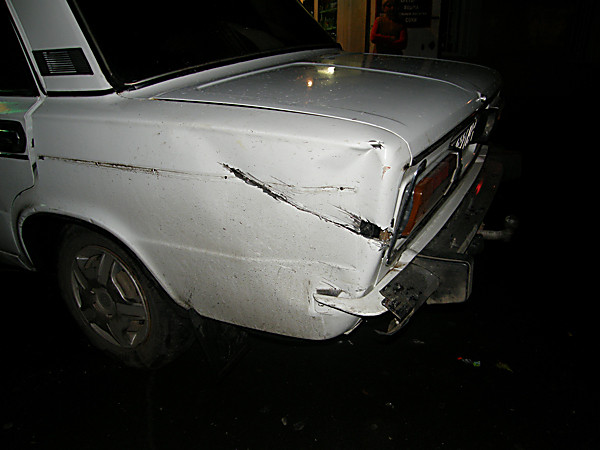 It should be noted incident occurred in several meters from a stop of public transport at which it is constantly populous.