"Pedestrians should be loved. Pedestrians make a majority of mankind. Besides - its best part. Pedestrians created the world" (Ilf and Petrov "A gold calf"). However pedestrians love not all - for drivers - reckless drivers the pedestrian crossing the road, it is only temporary barrier from - behind which it is necessary to reduce speed and to brake. And some at all don't reduce speed, and the pedestrian should come back to a roadside, showing thus acrobatics miracles. Happens, of course, and vice versa when the pedestrian tries to steal a march not in the put place, then drivers have to show skill of driving.
Since the beginning of this year because of pedestrians occurred 106 dorozhno - transport incidents in which 27 people died, and 41 - were traumatized. If to take the statistician of accidents who happened because of drivers, this figure will be, alas, much more - 180 road accidents in which 41 persons died and 149 got various injuries.
Therefore today, on November 10, employees of the State traffic inspectorate carried out the stock "Zebra" at the most "loaded" crosswalks. Anastasia Volchenko from group of young inspectors of traffic in a suit of a zebra helped nikolayevets to cross the road correctly.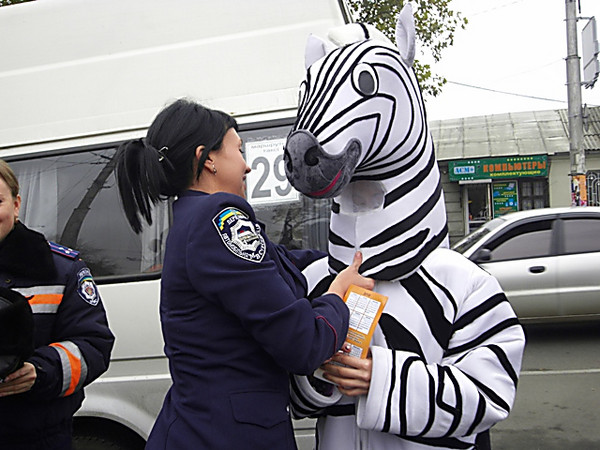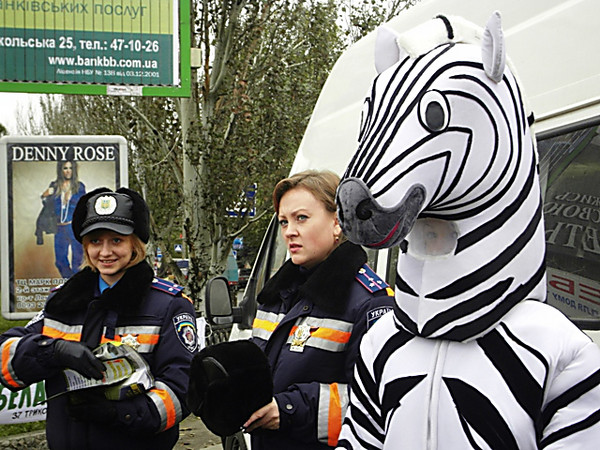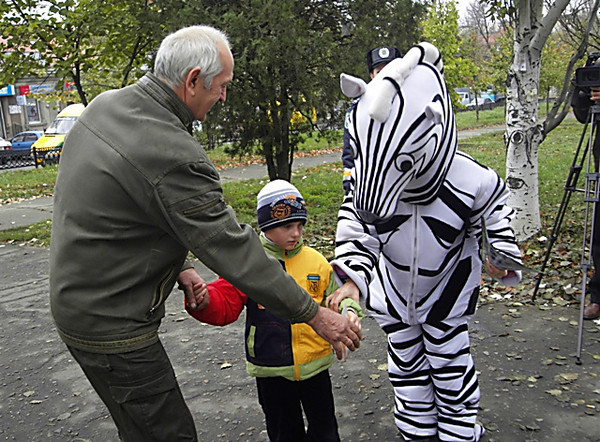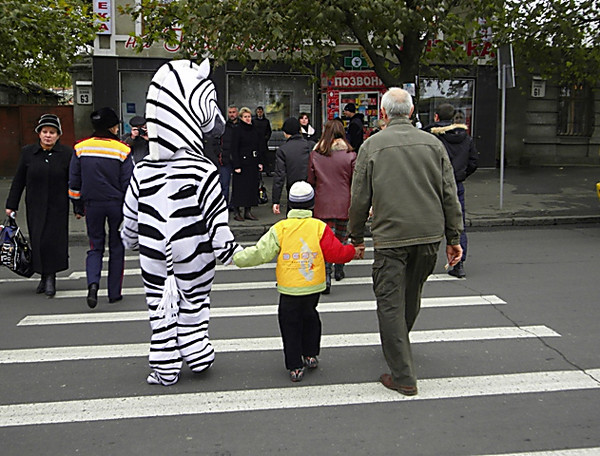 After the pedestrian safely was доправлен on other party of the road (certainly, the road crossed only on a zebra at the crosswalk), to it handed over the booklet with preventions and images of places of road accident.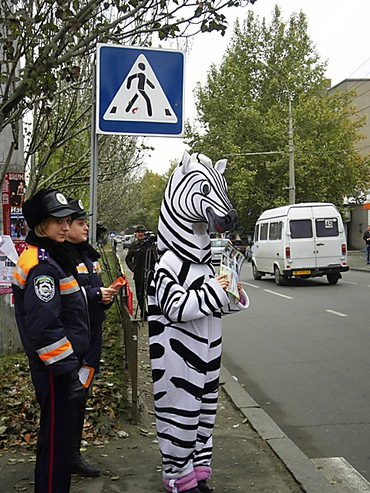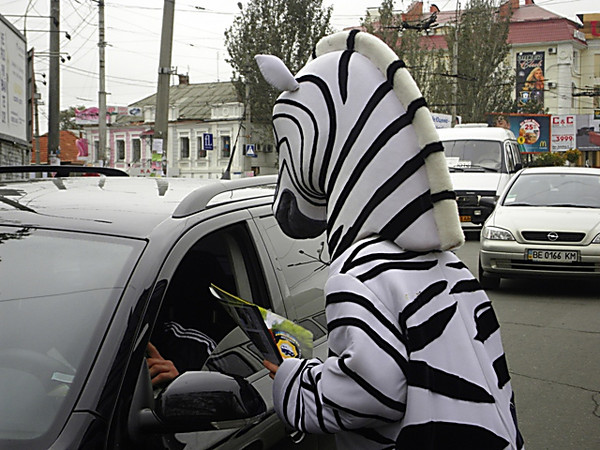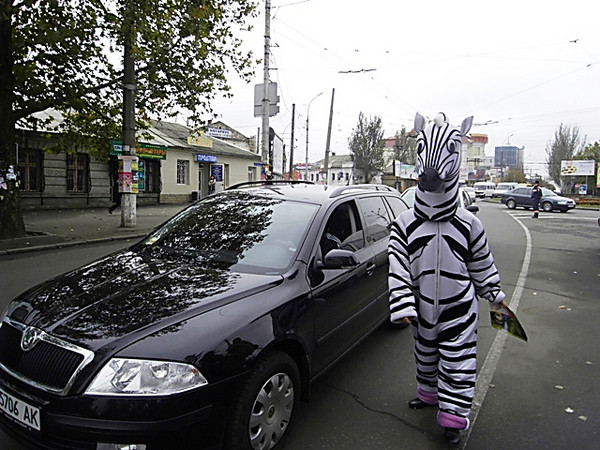 The person also received an instruction "the exemplary pedestrian" in which the basic rules of behavior on the road are recorded: pedestrians have to pass the carriageway only to a green signal of the traffic light; pedestrians have to pass the carriageway after crosswalks; pedestrians have to move after sidewalks and foot paths, keeping the right, etc.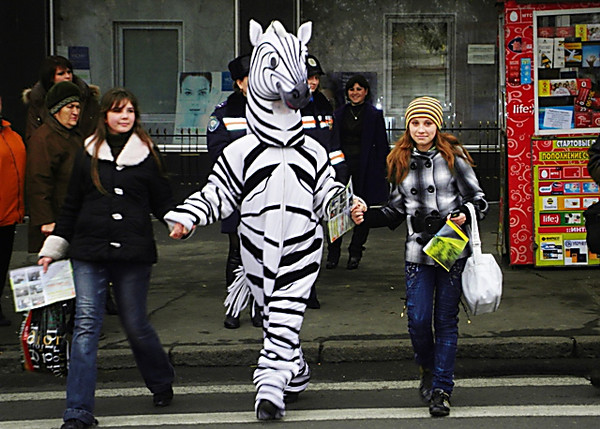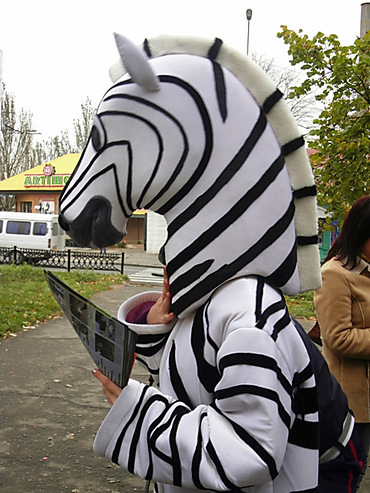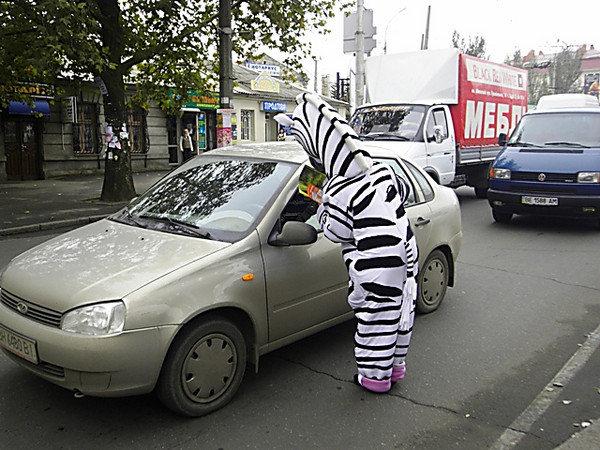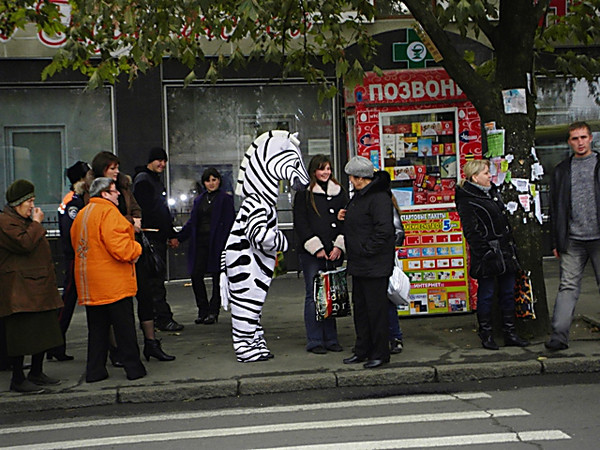 For citizens the similar action was in a novelty, and they with interest watched the events - many with pleasure agreed on the offer to cross the road together with a zebra, posing thus for cameras of journalists. However were also such which, having noticed the staff of GAI, fast retired in the return the direction.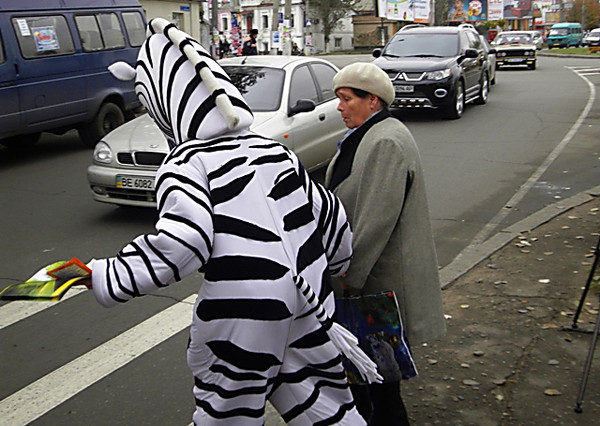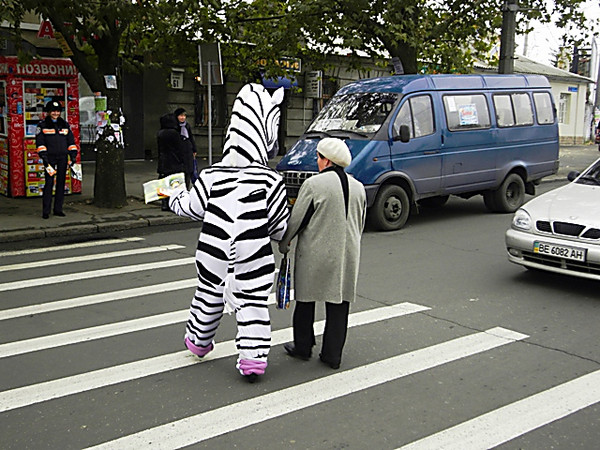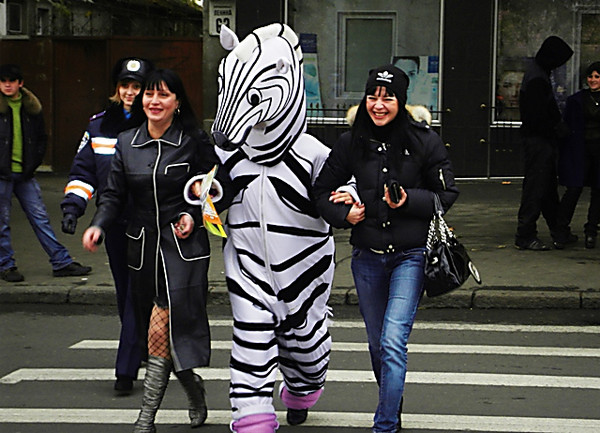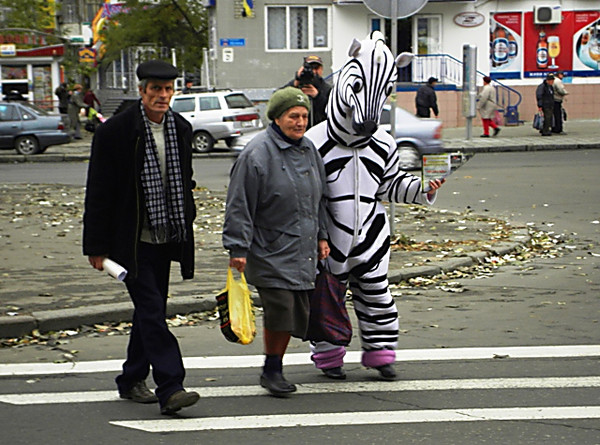 This action caused a particular interest in kids and as it isn't strange, at people of already advanced age. Grandfathers and grandmothers, having received the "a portion of attention" and booklets, thanked Nastya and were interested, whether will be in Nikolaev the similar action is held.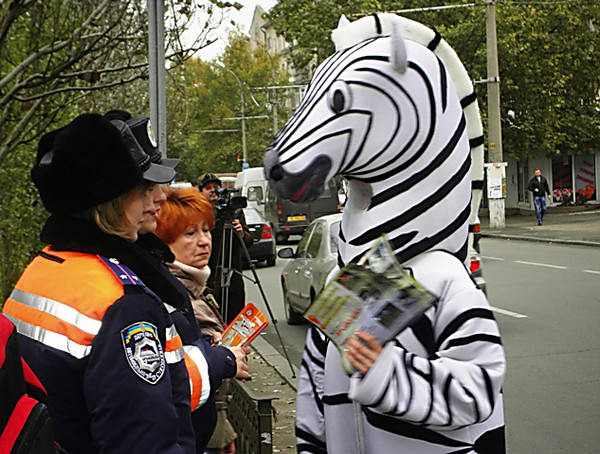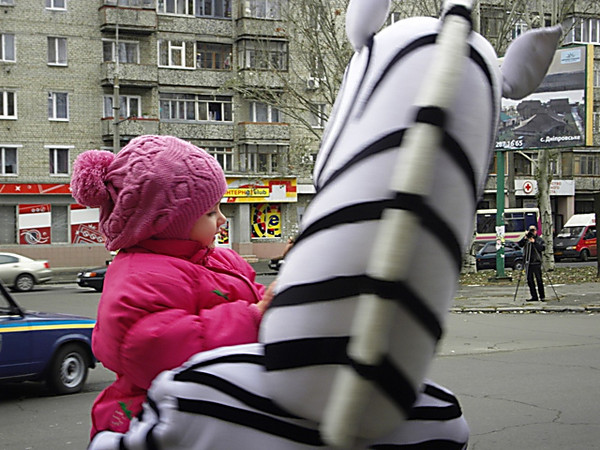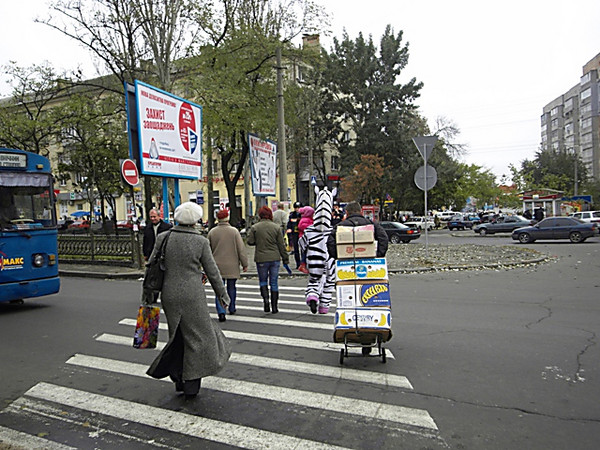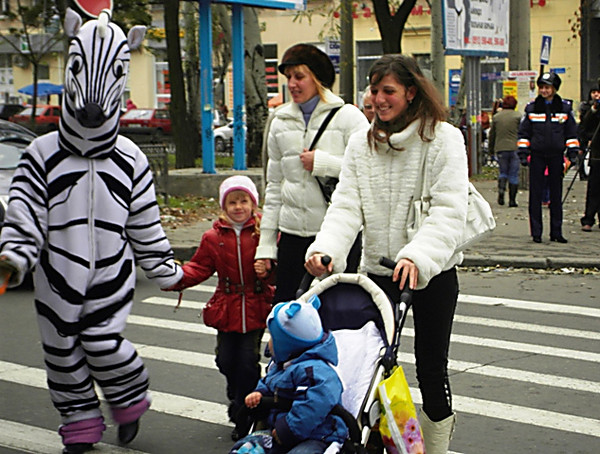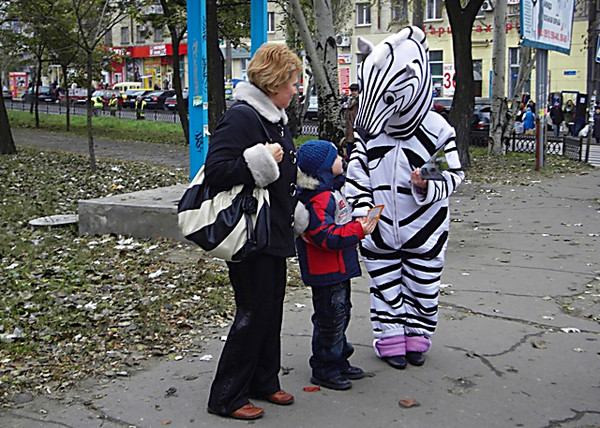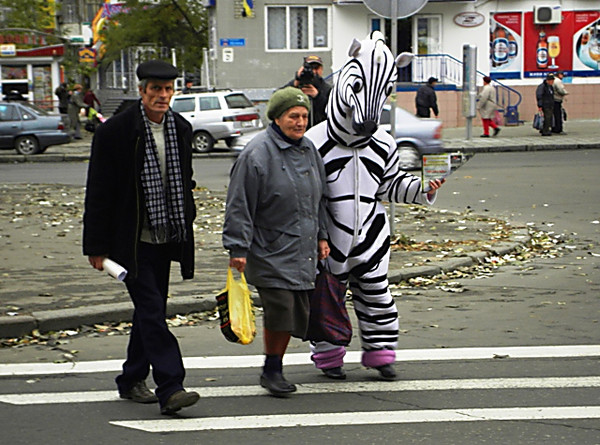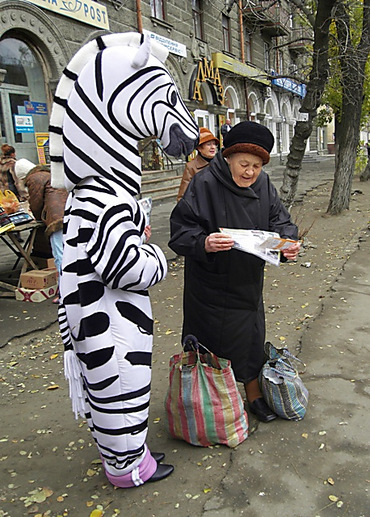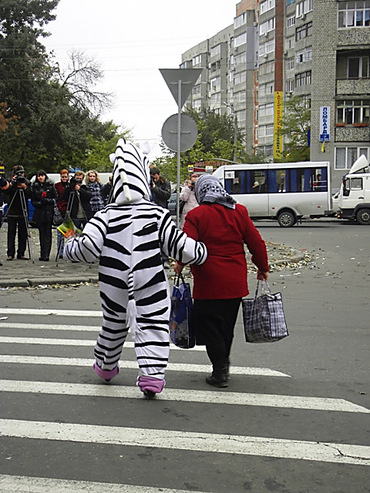 Gosavtoispektion once again warns careless pedestrians - violators - your life in your hands. And drivers warns: you don't take at all the drunk wheel. In - the second, be polite. Don't increase speed, trying to be in time "to slip" on yellow light. The saved minute can cost at least two broken human life. Pass the pedestrians going on "zebra" even if there is no hint also on the sign "crosswalk" or the traffic light. Be careful, having caught sight at the region of the carriageway of the elderly person, the child or the companion "подшофе".