Yesterday, on August 18, at 16.40 in Nikolaev on Kazarsky St. near the house No. 3, 38 - the summer driver of a moped of YAMAHA, moving on Kazarsky St., in the direction of st. of Kuibyshev, I didn't choose a safe distance and I allowed collision with the EO-4321 excavator moving ahead in the passing direction.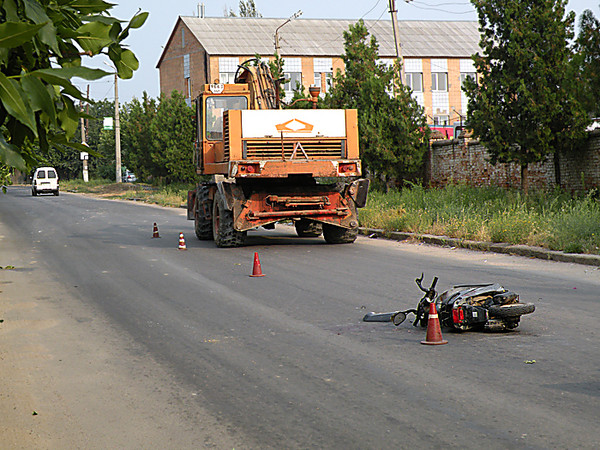 As a result of road accident the driver of a moped with the diagnosis the change of basis of a skull and the right patella was delivered and hospitalized in neurosurgical office of hospital of an emergency medical service of Nikolaev, the State traffic inspectorate of the Nikolaev area reports.
To a scene there arrived employees of the State traffic inspectorate who will define the reasons for which the driver of a moped made so rash and risk act.