In the evening, on August 18, on Oktyabrsky Avenue near the Central bus station two representatives of known Japanese concern "Mitsubishi" - the Mitsubishi Prestige bus and the Mitsubishi Lancer car faced.
The bus moving on Oktyabrsky Avenue from Stroiteley St., turned on the left to come around on parking near bus station. "Lancer", on the contrary, left from the same parking, turning to the right on Oktyabrsky Avenue in the direction of Stroiteley St. Both cars directly on entrance on a parking faced.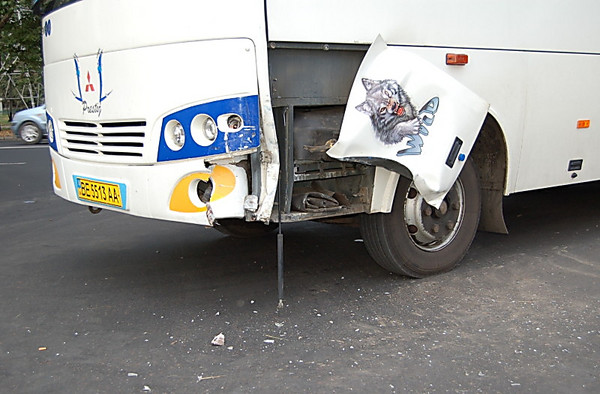 As a result of collision nobody suffered, both vehicles received mechanical damages.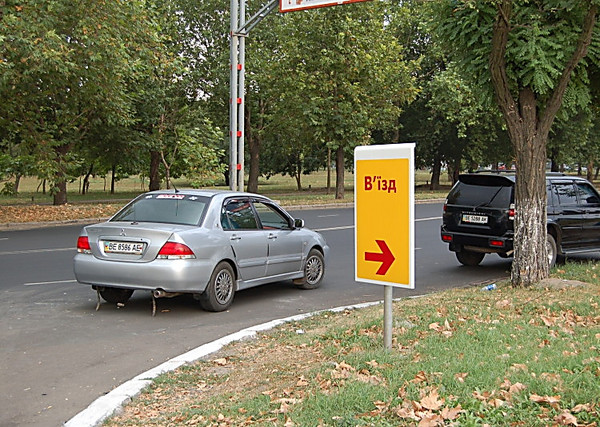 As the bus driver told, "Lancer" tried "to slip" before it when it already practically crossed the prospectus and drove on parking. The driver "легковика" claims that the bus rushed directly to it "in a forehead", without having left opportunity for maneuver.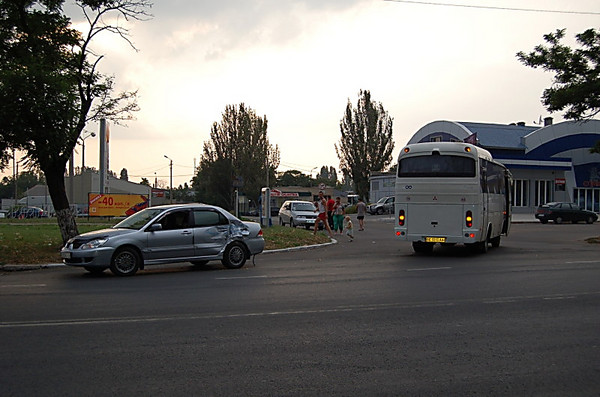 Who is actually right and who is guilty, will establish GAI investigation.