Today around 12.00 in the city of Nikolaev there was a road accident.The car of the State traffic inspectorate of the Nikolaev area brought down the elderly woman who crossed the road at the crosswalk.
Incident happened on Chigrin Street around the main office of JSC Nikolayevgaz.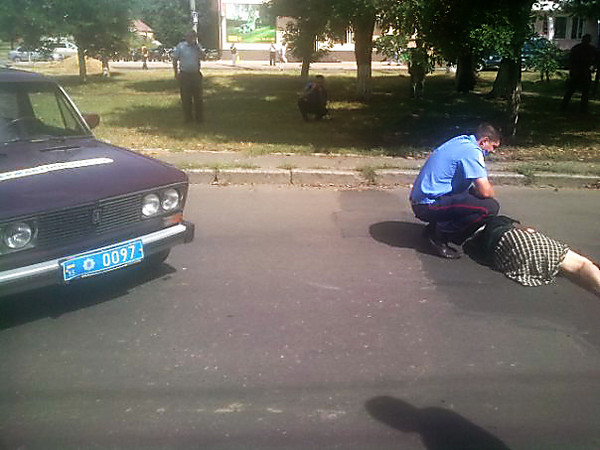 As told the correspondent "Crime. Is NOT PRESENT" eyewitnesses of an event, the elderly woman I crossed Chigrin Street on the crosswalk, at this time from Dzerzhinsky St. towards Oktyabrsky Avenue the car "VAZ" with identification marks of the State traffic inspectorate at great speed moved. Without having braked near the crosswalk, the car brought down the pedestrian and dragged it on a cowl about 10 meters.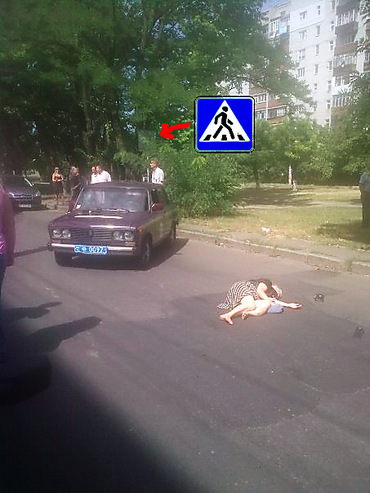 As it is possible to notice, a marking on the road, that is "zebra", was erased, but about her existence tells a sign which is established on the sidewalk.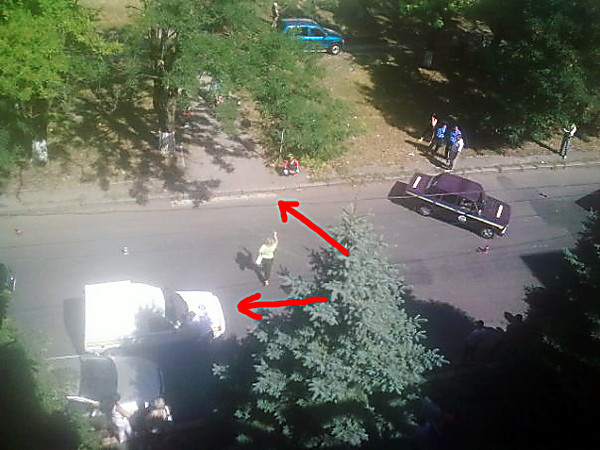 Probably, erased marking on the road became a cause of the tragedy? We will note that directly before "zebra" the white car, from - for which, probably stopped, the driver of the Gaishny car and didn't notice the pedestrian. Eyewitnesses claim that white "Tavriya", just - passed the pedestrian.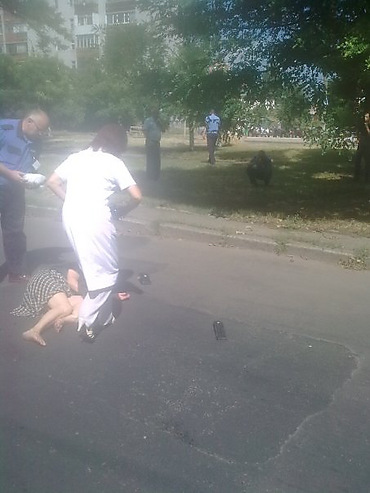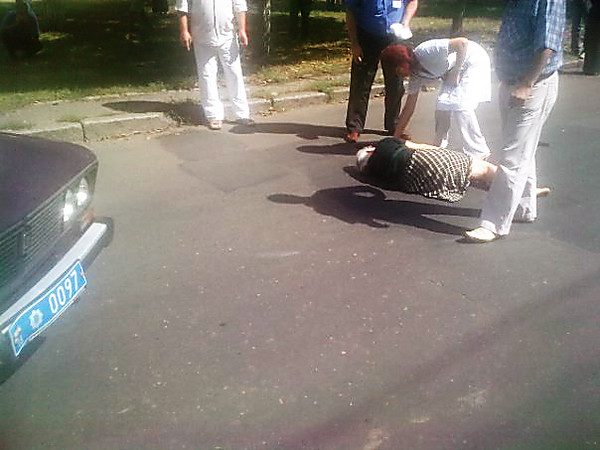 According to eyewitnesses, after an event instead of calling the ambulance, the staff of GAI at once began to ring the State traffic inspectorate and to report on incident, than revolted witnesses of road accident.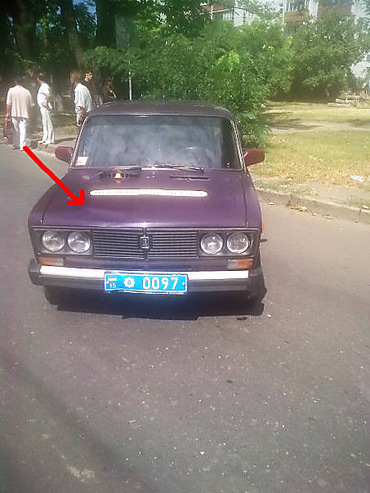 Dent on the car of GAI
After that on a scene the ambulance crew which, in a serious condition, and took away the victim was caused.
In a press - service UGAI in the Nikolaev area, at present, didn't manage to receive any comments.