Having looked at advertizing of salon and having secured with the certificate confirming belonging of this salon to Ukravto corporation, I decided to get there the car. The car was bought by me. I give the "Act" testifying to purchase of TZ as confirmation of my words. In the column "production date" we can read "on April 26, 2007".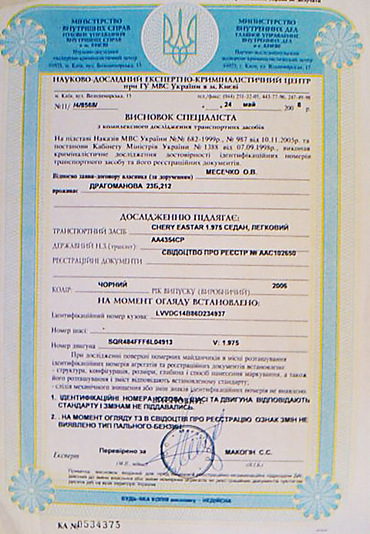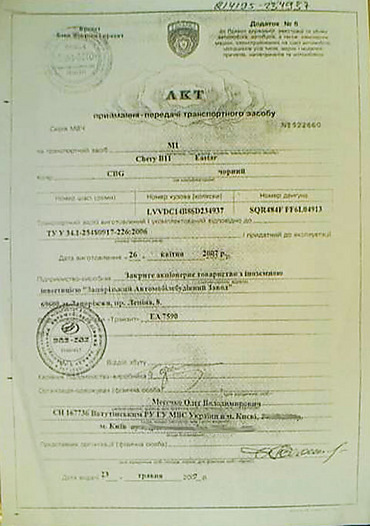 However what my surprise when I learned was that results scientifically - research examination of the criminalistic center showed that actually my car was released in 2006!

As a whole I am happy with car, and it was bought new. But, as I understand, cars of release of 2006 had to be on sale at a discount. Anyway I have now problems - as with GAI (after all to whom you won't explain that I didn't hijack the car of 2006 of release and I didn't change number), and with salon which provided obviously incorrect data on a car origin.

The other day me brought the invitation on "To Shaw's car on Stolichka" which the Ukravto corporation for the clients arranges. Well, in - the first, "show" you already arranged me, for what huge "thanks". And here instead of spending millions for advertizing, establish control of quality of work of your official dealers better. And that it seems company "mask" - European, and here behind a mask of - that disappears terry "sovdepiya".