There was this road accident today at 10.20 on Lenin Avenue and Dzerzhinsky Street crossing. According to the driver of the passenger minibus following on a route No. 34, it went according to the prospectus from Leskov.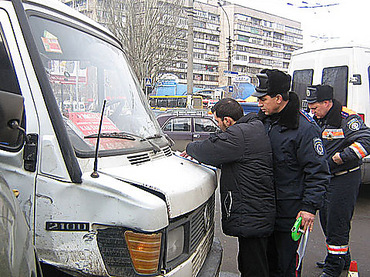 - The traffic light here doesn't work, - it repair and as I went on main, UAZ had to pass me. But it didn't make it, and "jumped out" across and as a result - accident. Thank God, none of my passengers didn't suffer, - the driver of a minibus presented by Artur told.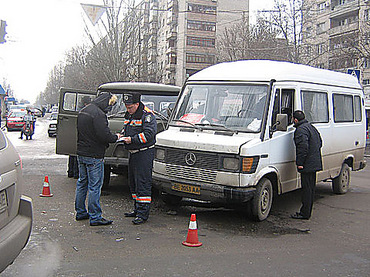 The staff who have arrived to the place of accident of GAI confirmed: the rybinspektion car appeared "hero of the occasion" really. By the way, one of her employees, being on a road accident place, discontentedly noticed that before to photograph accident, it is necessary to ask permissions the rybinspektion management. Interestingly: from what it is a time?.
Whether it is simpler to check to the management the subordinates on knowledge of traffic regulations?