Today, on May 7, KP "Bureau of an Aesthetics of an Urban Environment" carried out dismantle of 15 illegal advertizing designs on Sovetskaya Street piece from the street of the admiral Makarov to Admiral's. To demolition were subject light - boxes and city - лайты which kept on electric support - because of lack of any permission to placement of these advertizing media.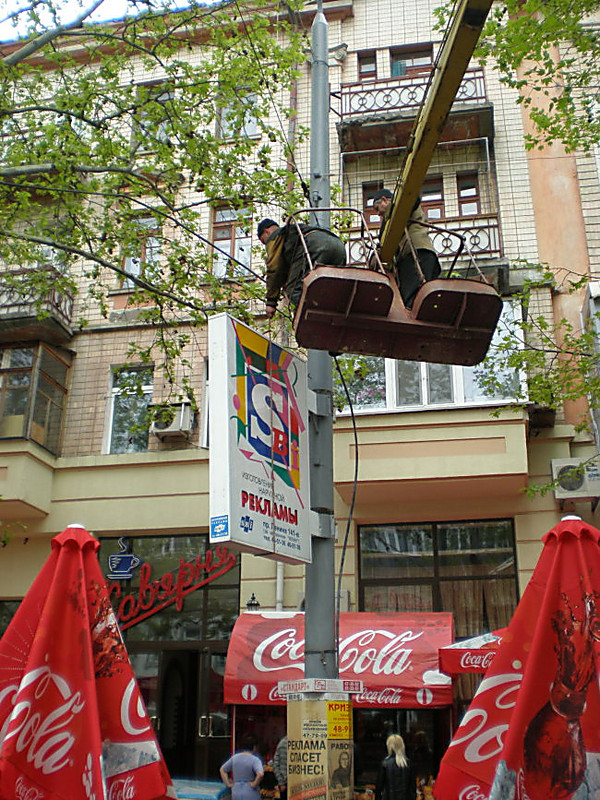 On designs there were no plates with information on firm - the owner and a contact information (which without fail have to be available on any advertizing design) therefore to establish their owner (so to speak, the violator of "advertising" discipline) it is almost impossible.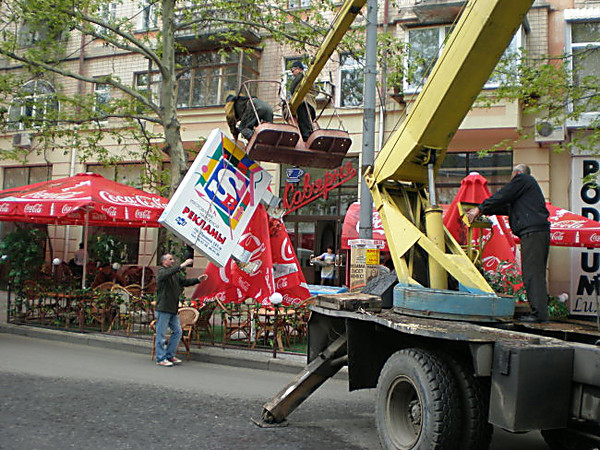 The deputy director of "Esthetics bureau" Alexander Minayev says that those businessmen who want to work lawfully at the market of outdoor advertizing, address in "Esthetics bureau" and get permission to installation of the advertizing media. The payment for placement of outdoor advertizing is one of sources of replenishment of the city budget. Illegally to place advertizing (and, respectively, anything not to pay for it) is at least meanly, as the earth, on which advertizing carriers take place (it, as a rule, crowded streets), is city property...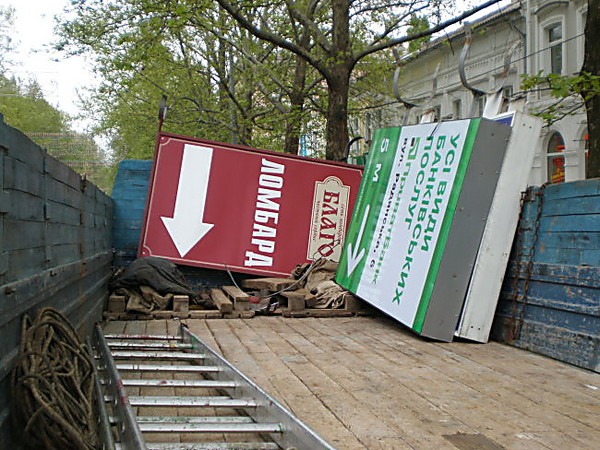 The relations in the advertizing sphere in Nikolaev are governed by Rules of placement of the outdoor advertizing, approved by executive committee of city council.