Today, on May 27, in city office of social rehabilitation of children - disabled people (Skorokhodov St., 83) welcomed representatives of the city power that as the Director of the department of work and social protection of the population Sergey Bondarenko noted, to examine results of his work "not in the cozy Small Hall of the Executive Committee of the City Soviet of People's Deputies", and here, on a place to see everything personally.
In office, children with deep intellectual backwardness, a Down syndrome, cerebral spastic infantile paralysis are generally served. There is a group of children who have no special problems with intellectual development, but have violations oporno - motive system.
Establishment "is broken" into some "sectors" or, in other words, "corners", in each of which the child masters certain household skills. For example, in a corner "I and my environment" children get acquainted with subjects surrounding them, in a corner "I am a master" learn to do something by the hands. "I feel names of corners", "I draw", "I play", "I have a rest", "I am accurate" speak for myself. In establishment the room of psychological unloading, the testing room, the logopedic room, training, etc.
are provided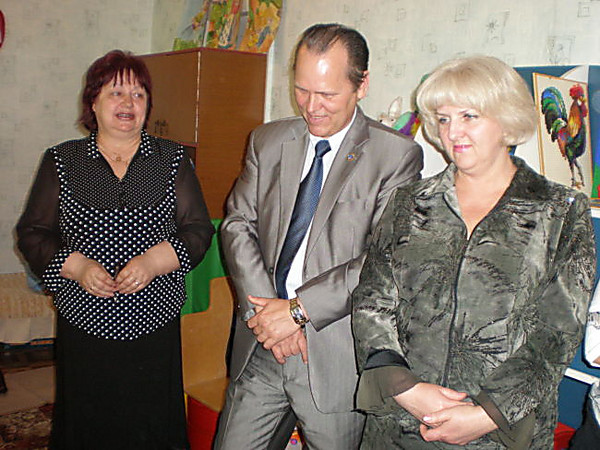 One four-year-old girl came to office one and a half years ago. Until recently I couldn't neither go, nor creep, but already I learned to be kneeling and independently to move.
17- the summer guy - the autist who also passes rehabilitation courses in office, already learned to count money (nobody will be able already to deceive him upon purchase), "not to be lost" in the city (itself speaks where it needs to reach, and itself defines a stop where it is necessary to leave). Besides, it very creative person - rooms of office are decorated with its drawings.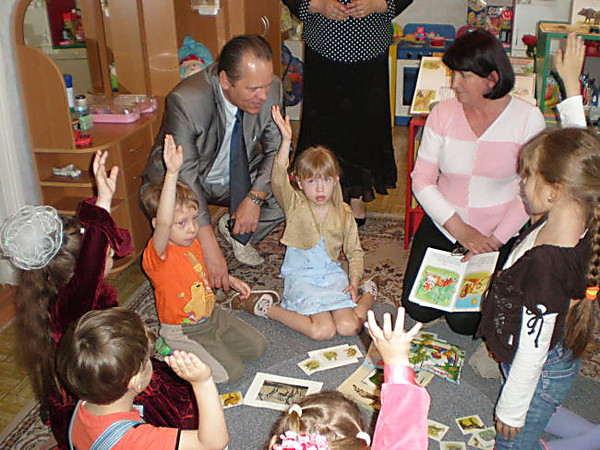 Abundance of guests confused some children, and at a large number of strangers they hesitated to show to what learned. After visit of one of rooms where the group of children just was engaged, kids remembered that forgot to show to guests the...turtle! And with undisguised pleasure took out it in a corridor.
According to the manager of office Galina Voloshchuk, at present in office of social rehabilitation take courses of 67 children - disabled people (taking into account 16 children with of whom take care in office "branch" in the Ship area). From them at 35 children mental diseases and an oligofreniye, and 21 children has violations oporno - the motive device and cerebral spastic infantile paralysis. Children are enlisted in office aged from two till 18 years with physical and intellectual deviations in development which received the status of the disabled person and the individual program of rehabilitation (it provide medical institutions).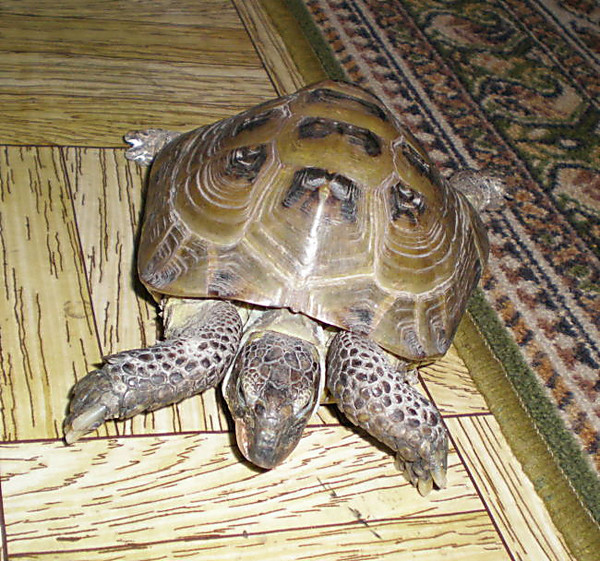 In office note that all children undergoing rehabilitation, have different problems and behave absolutely on - to a miscellaneous. Therefore the main requirement in work of similar establishments, according to S. Bondarenko is to love children. Continuous communication and "cooperation" with parents of children as process of rehabilitation has to be continuous - not only in the corresponding institutions, but also at home, in a family, in communication with dear people is also necessary...