At the disposal of edition there is a collective KP "Nikolayevelektrotrans" letter to the director of the enterprise A. V. Kondratyev in whom employees of this organization demand to repay them debts on a salary.
Salary to them don't pay since March, people are brought to poverty edge, and considering that many work at the enterprise as families, beg too families.
"You have to realize that the driver has to sit down at management in a satisfactory physical condition and if he can't normally eat, or is compelled to work at one or several works to support a family, its physical state can't provide traffic safety that can lead to the tragedy", - is told in the address.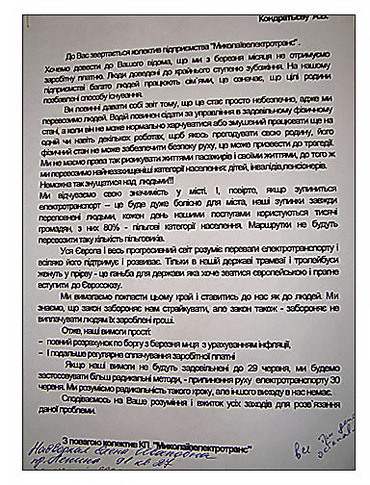 In the letter also it is noted that the staff of "Nikolayevelektrotrans" realizes the importance and understands that thousands citizens, 80% from which - exempts use services of trams and trolleybuses.
But more workers of the Nikolaev electrotransport don't want to live in a condition of continuous expectation.
Therefore they demand full calculation for salary debts since March and taking into account inflation, further regular payment of a salary.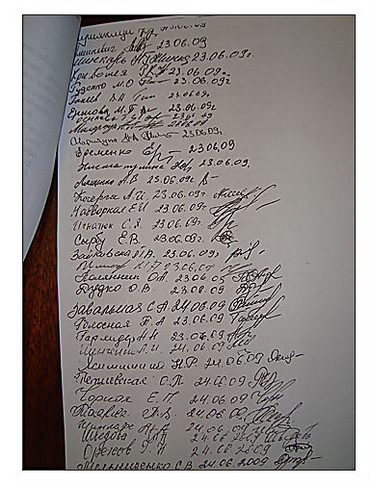 Otherwise, if their requirements aren't met till June 29, since June 30 in Nikolaev electrotransport movement can be stopped.
"We understand radicalism of this step, but we have no other exit", - drivers of the cheapest city public transport in Nikolaev declare.