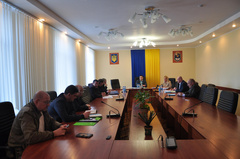 In Nikolaev the deputy commission on questions of legality, deputy activity, anti-corruption and regulatory policy, communications with local governments and mass media initiates audit financially - economic activity of the regional municipal enterprise «Nikolayevoblteploenergo».
I there were a speech about it during a meeting of the constant commission on Wednesday, March 9.
So, the deputy from ABOUT Vadim Olabin, having counted the sum necessary for installation of devices of the heataccount, I have found discrepancy with those figures which the management regional heatpower has provided in the investment program.
- In the program which you adopt you write what during 2015 is established 127 metering devices what three million 955 thousand hryvnias are spent for. I divide these three million on 127 and respectively I receive 31 thousand hryvnias–it is installation of one counter. This year you plan to install 291 counters. I multiply this 31 thousand on 291 and I receive nine million 63 thousand. In the investment program which you want that we have claimed, - nine million 532 thousand. From where half a million more undertake?–the deputy has asked a question.
In turn, the chief engineer of the enterprise Vitaly Borodin has reported that all sums are coordinated with the National commission which is carrying out state regulation in spheres of power and utilities.
- The commission when we specify with them how many there will be a metering device, expertizes to us across Ukraine. On average the cost of such installation of 35-38 thousand hryvnias, but taking into account inflation, a course - because metering devices of generally import production - they allow a certain sum on the objects divided on diameters. Last year the sum was determined by NKRE at the level of 31-32 thousand hryvnias, today she has risen to 37-38 thousand hryvnias–it is an average indicator, - Borodin has explained, having added that NKRE gives the boundary sum on which one metering device on average can be installed.
Nevertheless Olabin has suggested deputies to initiate check of economic indicators.
- The matter is that negative information in the press concerning «Nikolayevoblteployenergo» concerning a conclusion - there is a lot of not conclusion of money. We, regional council, founders of this enterprise. I suggest to leave with an initiative to Finispektion's management in the Nikolaev area to carry out an inspection of this enterprise for this purpose to remove all these threats–who where was mistaken, who wasn't mistaken and to appoint audit of CREWE except that we will take out a question concerning this program…And then all of us will understand at once who is guilty who is right and what to do, - has summed up he.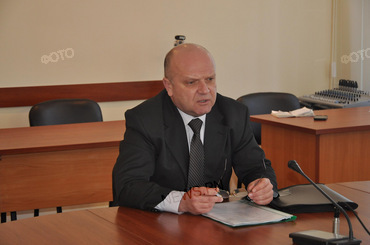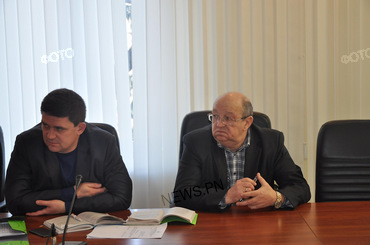 During a meeting members of the deputy commission have supported the investment program with the recommendation of housing and communal services to take a condition of implementation of this program taking into account the proposal of the deputy Olabin to carry out audit financially - economic activity under control.
We will remind, earlier in the publication of the journalist Andrey Lokhmatov it was reported that in different houses of different regions of Nikolaev in different days residents found out that all gates on a heat meter are twirled «on at most» also OKP are sealed up «Nikolayevoblteploenergo» without notice. And former director of OKP «Nikolayevoblteploenergo» Vladimir Bereznitsky explains similar activity of the present management of the enterprise of desire «to pull out» it is as much as possible money from the population that «to close» multimillion losses of the enterprise, «gathered» for the last year. Besides, recently it became known that to investigators of management of SBU in the Nikolaev area it wasn't succeeded to bring to trial criminal case upon a conclusion of 600 thousand hryvnias from KP «Nikolayevvodokanal» , however collected materials were enough for making in the relation the management «Nikolayevoblteploenergo» , which was also related to this case, an administrative report for violation of requirements for the notice of the conflict of interests.