Yesterday, on August 12, in the Zhovtnevy region of the Nikolaev area solemnly opened the FH "Organik Sistems" new plant of Agrofusion holding.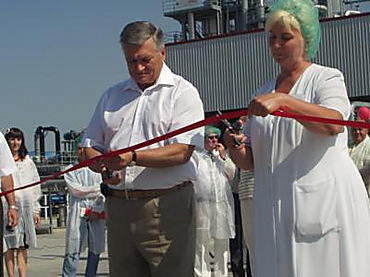 Start-up of the new enterprise will allow to increase outputs of tomato paste in Ukraine, and also will promote renewal of the Ukrainian tomato industry.
Design capacity of the enterprise - 3 thousand tons of tomatoes per day (180 thousand tons for a season). Total investment enclosed in construction - 200 million UAH
Thanks to start-up of new plant in the region the additional 400 workplaces are created, the full social package is guaranteed to all workers, reports a press - service of the Nikolaev regional state administration.
Preparatory work on construction began in November, 2008, the main construction - in March 2009, and already on August 11 at plant the technological chain on processing of tomatoes is started.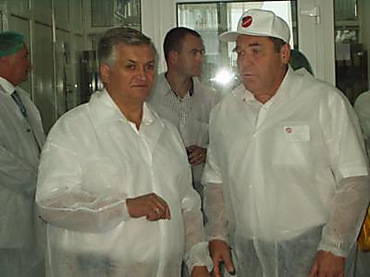 Owner of the enterpriseSergey SipkoI acquainted guests with all production cycle. Present by own eyes were convinced that plant FH "Organik Sistems" is the modern automated enterprise equipped with latest, high-tech and the equipment of foreign producers from Italy, Japan, Russia, Germany, Switzerland the USA.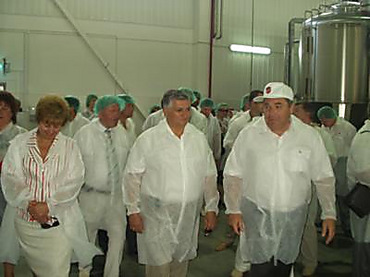 At the enterprise energy saving technologies on production of tomato paste are introduced. All productions are automated and directed on preservation of quality of raw materials and a ready-made product - tomato mashed potatoes and the tomato paste packaged in special aseptic container.
The most modern cleaning constructions which allow to make thrifty use of natural resources are involved in production, namely - drinking water. Thanks to cleaning constructions water use for technological requirements considerably decreases.
With introduction in operation of new tomatopererabatyvayushchy plant the Agrofusion holding is able to satisfy completely need of the Ukrainian industrial consumers for the high-quality tomato paste which main volume was imported before to Ukraine.