If a sculpture of a bull of "Nikolayevgaz" would think up to establish a year ago, it would be very interesting idea - one more victory of beauty on streets of Nikolaev. But "Nikolayevgaz" established it at the end of 2009 - year of a bull on the Chinese calendar.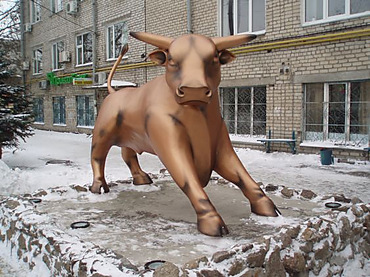 As reports a press - company service, "a sculpture of a bull - a symbol of force, persistence and diligence which the enterprise presented to the city by Day of his patron - Saint Nikolay".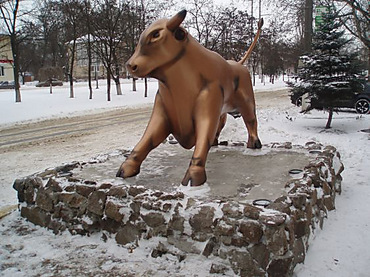 Therefore we will close eyes to the Chinese calendar, and we will rejoice to a remarkable sculpture.
The sculpture is on Chigrin Street, 159.