On March 23, in the World day of meteorology, inNikolaevskthe regional center of hydrometeorology (on Observatornoy Street, 1) opening of a memorial plate to Oleg Grinko took place.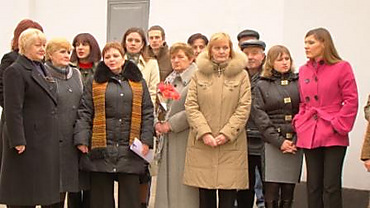 39 years, from 1968 to 2007, it directed regional hydrometeorological service. At it were constructed administratively - production buildings of the regional center of meteorology, sea hydrological station of Ochakovo, a meteorological station in Bashtanke. In 1986 it took part in works on collecting tests of water in a 30-kilometer zone of the Chernobyl NPP. On September 5, 2007 Oleg Grinko died.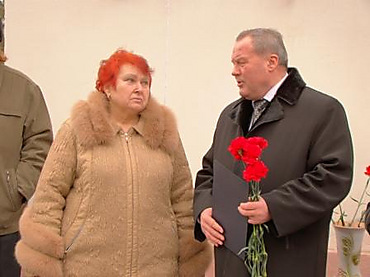 Elena Grinko and Vladimir Chaika
His widow, Elena Grinko, many years worked with the husband side by side. Now she is a head of department of sea meteorologyNikolaevregional hydrometeocenter.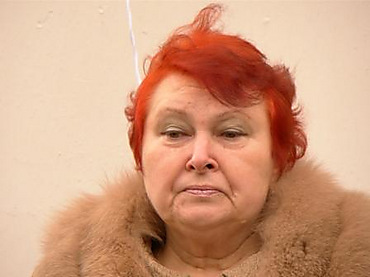 - I am grateful to destiny, - she speaks, - that 45 years of the life was near this person. Now, when it isn't present, I constantly feel sincere loneliness though near me always there are close people. When I suggested to establish the memorial plate, many counted this idea crazy. Thanks to all who supported me.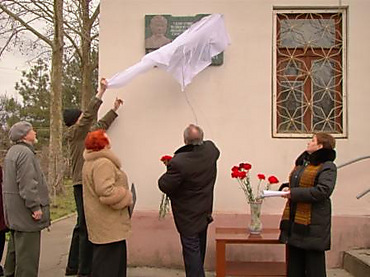 At opening of a memorial board there was a mayor Vladimir Chaika. He told that he happened to work together with Oleg Grinko. And about this person the mayor responded as about the professional.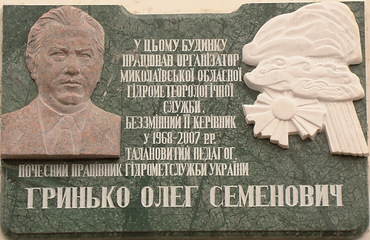 Authors of a board of memory are the Nikolaev sculptors Yury and Victor Makushiny, whose hands created practically all sculptures in the city.