ConversationsNikolaevpoliticians about that from - for crisis some schools in area are closed, were disproved by the vice-chairman of the commission on questions of culture, science, education, a family and sports of regional council, the member of BYuT fraction Margarita Chernenko. She told that neither this year, nor in the following isn't planned to close schools.
- Any school won't be closed, - she told. - But some rural schools can be reorganized. That is, if at school there are no 10 and 11 classes, under the law the school has to have not 1-3 degree, and 1-2. And if 10-20 children study at rural school and three teachers work, there is no sense to serve huge premises of school. Therefore the question of that two schools took place in one room is brought up.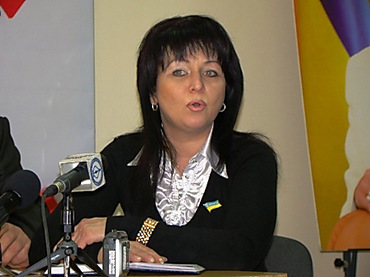 Margarita Chernenko
At the last session of the City Council the deputy mayor, the party member Regionov Tamila Bugayenko said that in "situations when in the regional budget doesn't suffice one and a half - two million hryvnias on protected articles (these articles include salaries to teachers - a bus), district administrations start making decisions on the compelled holidays of teachers for two weeks, on closing for some days of schools, that since September 1 we have to carry out any organizational works on closing of schools".
Margarita Chernenko claims that all teachers of area get paid in time and in full.
- Protected articles are financed, - she told. - Money for salaries is. Other requirements of school, for example, repair can not be financed. Nevertheless, to us the facts when the head of regional administration, in particular, in the Bereznegovatsky area, pressed on heads of department of education are known teachers voluntary wrote notices to leave at own expense. It illegally and has no bases. And about closing of schools the speech doesn't go today. The school can be closed only after coordination with the public and this question has to be considered in an individual order. But I repeat that closing of schools isn't planned.And until the end of academic year all schools which don't work now, will be open.