Today, on April 1, inNikolaevon Moskovskaya Street, around the Nikolaev academic Ukrainian drama theater and the musical comedy, the ceremonial opening of a memorable sign took place. It is established on that place where earlier there was a house in which in 1902 I was born and lived the first years of life of the seventh lyubavichskiya to Reba Menakhem Mendel Shneerson.
At opening of a sign there were members of the Jewish community, both very respectable nikolayevets, and children - pupils of the Jewish schools of Nikolaev, Kherson, Odessa. This day competitions in the Olympic Games devoted to a hasidizm - to knowledge of the Jewish traditions are coming children.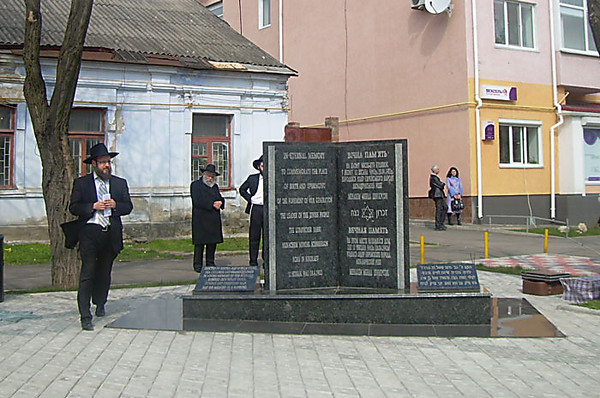 By the way, young participants of action, as well as all the others, nearly half an hour pined waiting for the mayor Vladimir Chaika, with that only for a difference that unlike all the others, they on such solemn occasion were dressed only in thin shirts and bluzochka.
The arrived mayor congratulated present on opening in Nikolaev of a memorable sign to our known fellow countryman. People live in the city 35-ти nationalities, but Vladimir Chaika noted what exactly the Jewish community brings tranquillity in society.
The mayor also called joint efforts to improve the territory of a memorable sign and told, pointing to the mountain of construction garbage in the neighbourhood: "And those who there poured out garbage - I will personally force to clean".