"Crime. Is NOT PRESENT"wrote about that within a business trip to Odessa region the President of Ukraine Victor Yushchenko examined a course of completion of construction of a protective dam within the first stage of the project of a deep-water ship course "Danube-Black Sea" on the mouth Fast
.
We will remind that the main customer of works on construction of this channel is NikolaevGP "The Delta — the Pilot".
The president positively estimated this project as one of the most strategic as it attaches Ukraine to the European and Euroasian transport corridors and approves geopolitical and geoeconomic presence of Ukraine at this region.
Victor Yushchenko thanked all involved in implementation of the project - Ministers of Transport and communication of Ukraine, protection of surrounding environment of Ukraine, and also employees of the enterprises who took part in construction.

The president handed over to employees of the enterprises involved on construction, the state awards for a significant personal contribution to development of the international transport corridors of Ukraine, ensuring development of the deep-water ship channel "Danube — the Black Sea", long-term honest work.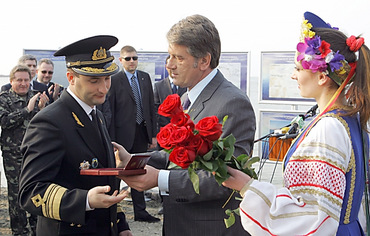 In particular,Victor YushchenkoI awarded with awards"For merits" the III degreesdirectors of state enterprise "The Delta — the Pilot"Alexander Golodnitskyand chief engineer of JSC Pervichtransproyekt InstituteVasily Shikhnenko.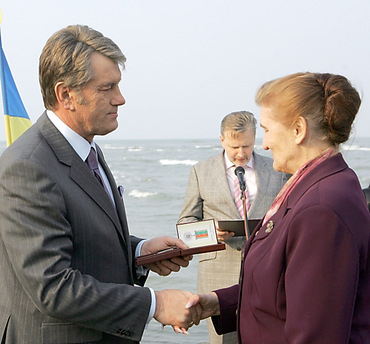 Medal for"Work and victory"received the engineer of service of technical operation of channels of The Delta — the Pilot enterpriseMikhail Kravchenko, specialist of this serviceIrina Nikiforovaand driver of the Azovmekh enterpriseYury Ochertyany.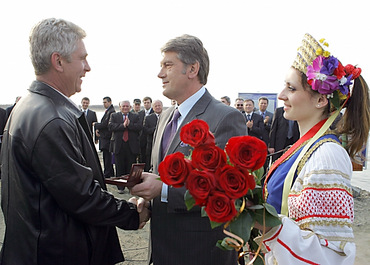 "It was the most extreme awards ceremony from all which I ever carried out", - I emphasizedVictor Yushchenkoafter rewarding.