In the Zhovtnevy region of the Nikolaev area, near the village of Voskresensk, unknown covered with drawings fascist symbolics a stele which was established in memory of the Jews who were lost in days of the Great Patriotic War.
The act of vandalism was made in the first of April. This memorable sign was established on a place where in 1941 fascists in large quantities shot Jews. According to statements of historians, on this place more than 8 000 Jews were destroyed.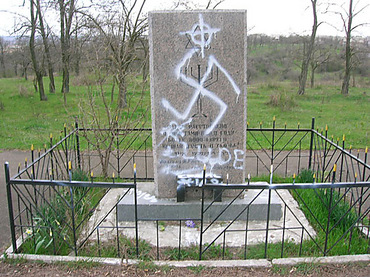 On a memorial plate there was a fascist symbolics and some inscriptions in English. All of them were put with paint from an aerosol barrel.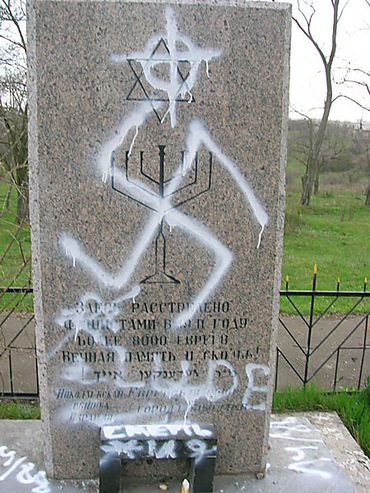 Besides a swastika and the German inscriptions, on a memorable stele there was also a phrase in Russian: "Death to kikes".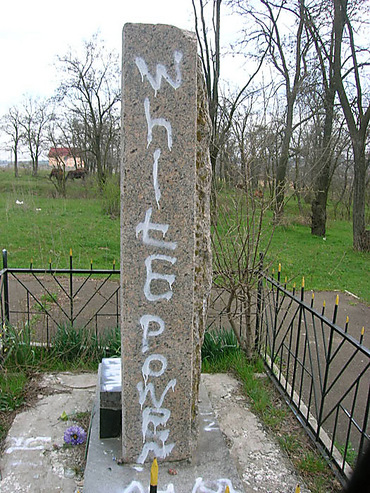 What it is manifestation of activity of anti-semites or a simple hooligan trick of teenagers? - meanwhile it is difficultly to tell. We will hope that at least the second.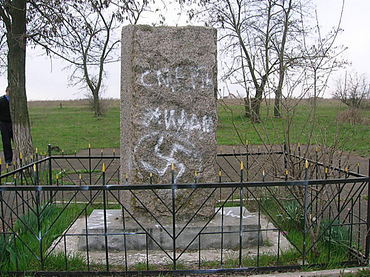 For today a monument already washed. To any reaction from the Jewish community meanwhile didn't follow as there was no reaction and from authorities - at least statements. Probably, they even didn't know about this fact.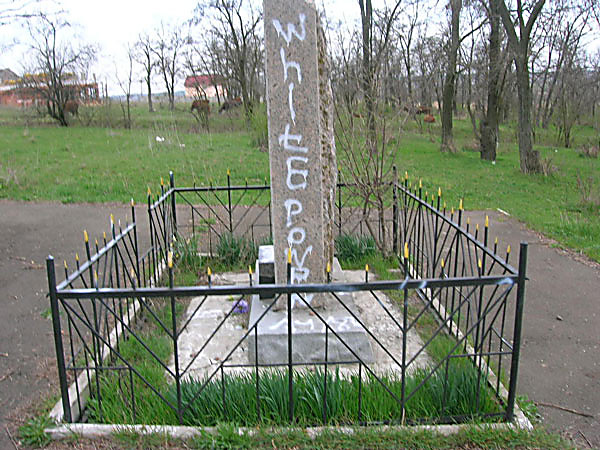 It should be noted that recently very often in the Nikolaev area there are scandals on the international soil and in different places there is a fascist symbolics. It is possible to remember at least as the ex-the People's Deputy of Ukraine Victor Gorbachev forbade to serve at the restaurant of Caucasians.