As it appeared, at the same number of the solution of session two opposite documents, and on one question can disappear.
On May 7 the management of public organization "Our City of Nikolaev" gave a press - conference at which told about the similar facts.
Everything began with the conflict from - for buildings on Krylov Street, 19. Deputies of the Nikolaev City Council at session allowed Yugtekhstroy — Groups firm to begin construction near this house which actually blocked journey to the house. Inhabitants acted against. And on May 5 the conflict between inhabitants and the builder developed into a fight. On a scene representatives of the Our City of Nikolaev organization left. The member is the organizations Sergey Isakov (in the past - the deputy governor of the Nikolaev area) showed to the builder the solution of session, agrees with which City Council on request of prosecutor's office cancels the previous decision. That is, the builder any more has no right anything to build on Krylov, 19.
- We showed to the builder the solution of session, - Sergey Isakov tells. - What there was our surprise when the lawyer of the builder told that the present solution of session speaks about other. We at once, on a place, from the laptop came into the Internet, ours according to document number the decision which we had on hands in the unpacked look. As it appeared, in the decision which is published on the official site of the City Council, the protest of prosecutor's office is rejected, and the builder has the right to carry out construction works! That is we on hands in the City Council were given one decision, and we heard and saw how deputies voted for this decision. And then other decision is perfect published on a site.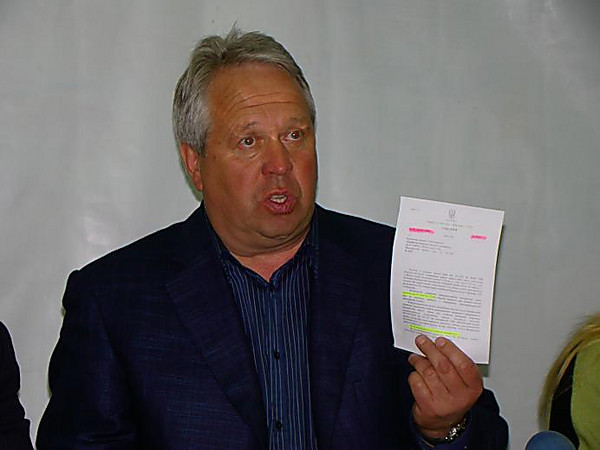 Sergey Isakov
As the vice-chairman of board of the Our City of Nikolaev organization Anatoly Onofriychuk emphasized, both decisions are transferred to prosecutor's office.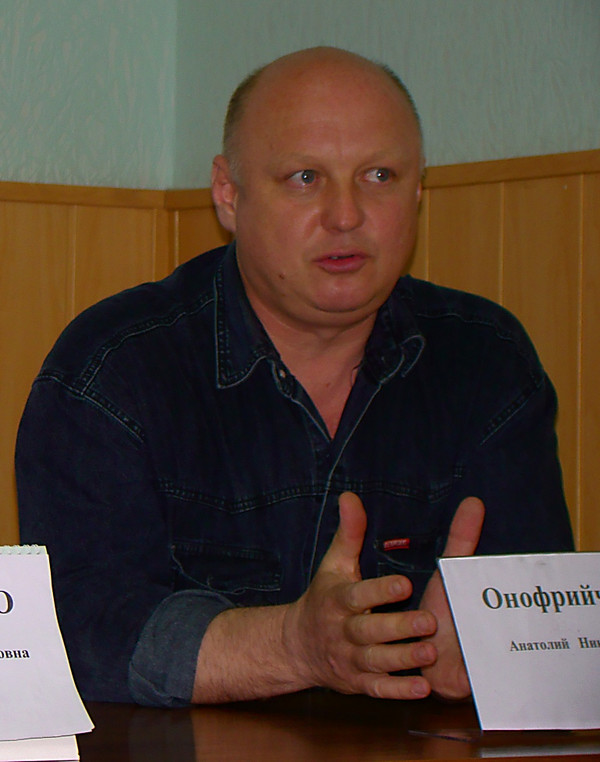 Anatoly Onofriychuk
The solution of session No. 29/61 of October 31, 2008., it agrees with which City Council agrees with the requirement of prosecutor's office and cancels the previous decision on the approval of the project of land management under assignment of the land plot of JSC Yugtekhstroy — Groups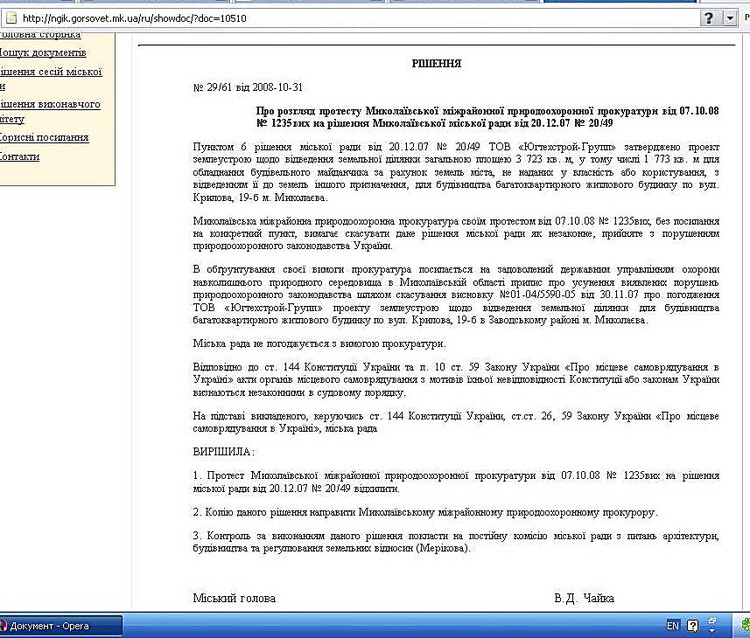 The solution of session No. 29/61 of October 31, 2008, agrees with which City Council rejects a prosecutor's office protest. The link to this decision on a site of the City Council http://ngik.gorsovet.mk.ua/ru/showdoc/?doc=10510