The parliamentary representative of social movement "National self-defense", the People's Deputy of Ukraine, the curator of the Nikolaev area from National Self-defense group Oleg Novikov reported that the publication of the Bild newspaper passed informal examination in the Ministry of Internal Affairs. "The minister meanwhile didn't instruct to carry out such expertize", - O. Novikov emphasized.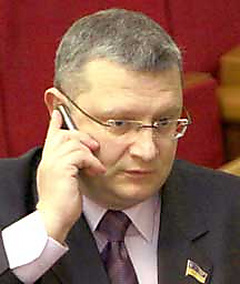 The People's Deputy we quote without changes.
"The source from the Ministry of Internal Affairs, analyzing the documents published in the German Bild edition, reported about carrying out them the informal stylistic and phonetic analyses which have revealed that texts were written by the Slav. Probably, actually working in the Bild edition.
It is indicative that information which is almost unnoticed in Germany, gained so wide circulation in Ukraine.
Thanks to coordination of actions of Party of Regions and the "yellow" German press supporting the circulations by pseudo-sensational materials, it is possible to draw safely a conclusion that the certain directed action, urged to discredit the present Interior Minister on the eve of presidential election takes place and to replace it with the "pocket" candidate of a certain political force.
It the adminresursnykh of the technologies taking place the day before in Ternopol" will make possible considerable falsification of results of elections and the broadest use.