Yesterday, around 19.10 on Mira Avenue in Nikolaev there was a large road accident to participation at once four cars: "Kamri's Toyota", "Altim's Nissan", "Combo Opel" and minibus "Volkswagen".
"Nissan", "Opel" and "Volkswagen" moved following one after another on Mira Avenue in the direction of Victory Square. Right after intersection journey from Yuzhnaya St. on an oncoming lane "Kamri's Toyota", going in an opposite direction took off. The driver of "Nissan" by miracle managed to leave from a head-on collision - "Toyota" hooked on it casually, on the left back wing. However, and it sufficed that "Nissan" twirled and threw out on the opposite side of the road, to a border. "Opel" going behind "Nissan" into which, in turn, the following minibus "Nikolaev-Kherson" full of passengers crashed got front blow.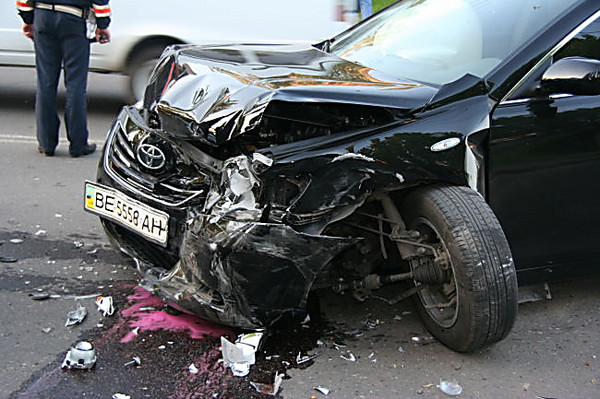 According to the story of the driver of "Opel" of an event developed as follows. It went on Mira Avenue in the direction of Vaslyaev St. in an extreme left row. "Nissan" was ahead. On crossing from Yuzhnaya St. stopped on a red signal of the traffic light. After lit up "green", they passed the intersection with Southern, and right after it the driver of "Opel" noticed that ahead "Nissan" suddenly started leaving sharply to the right. And in a second I saw "Toyota" flying directly on it.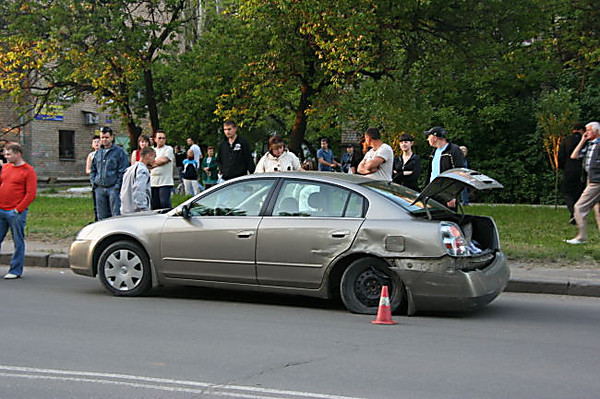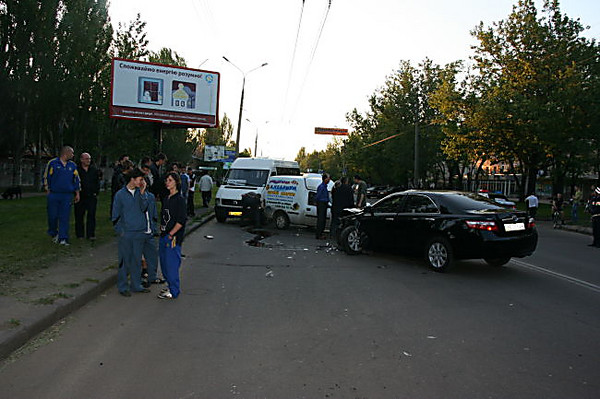 As a result of collisions the driver and the passenger of "Opel" were traumatized, however both refused hospitalization. The driver and the passenger of "Toyota" from heavy injuries was rescued by safety cushions. All cars received serious mechanical damages.
The woman was driving "Toyota". On an attestation of eyewitnesses, during movement it spoke by the mobile phone.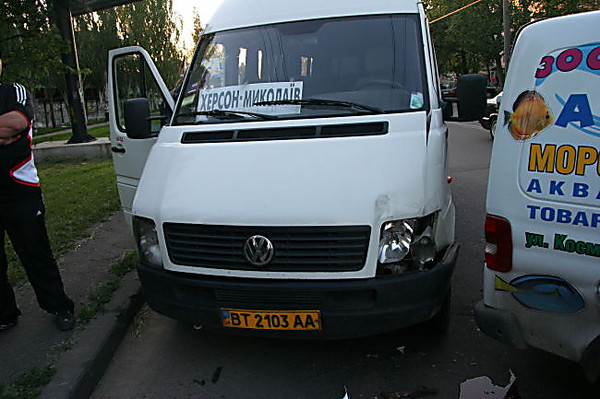 Most likely, the woman - the driver of "Kamri's Toyota" which didn't manage to drive will be recognized as responsible for accident and left on an oncoming lane.