On Saturday, May 16, in day when in Nikolaev the match of the Kiev CSKA and IFC "Nikolaev" took place football, fans marked this action by fight near a zoo.
Football hooligans for the first time left an underground on city streets and declared publicly the existence.
Nikolayevtsa and inhabitants of Kiev were built the friend opposite to the friend as it is model - indicative athletes. From outside could seem that young guys started competitions or still what game, but in a minute the entertainment turned into a uniform Slavic fun "A wall on a wall" …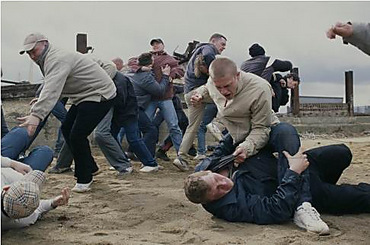 As told in Leninsk regional department where delivered careless fighters, to "our" children who have been got involved in a fight - from 16 to 18 years old, to the inhabitants of Kiev who have arrived to Nikolaev - till 35 years (in ranks хулов fans of CSKA are called by "horses"). It is natural that force appeared on the party of seniors. And though all amicably declared that faced near a zoo incidentally, and the conflict happened "because of sharply arisen personal hostility". Before clarification of circumstances of a fight хулов both cities held together. In regional department they decided to be on friendly terms … against police officers, and behaved in their relation aggressively. But each other any more didn't touch.
Having received "admistrativka" and having got off with a penalty, an abuse dispersed. Who are they such, football hooligans, and whether it is worth being afraid of them?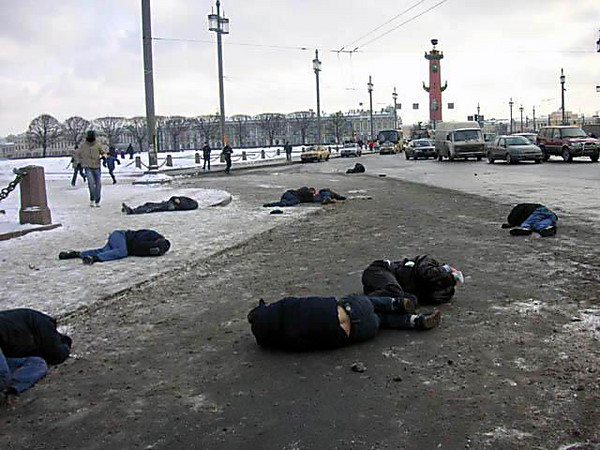 Football hooligans are a separate subculture. It isn't enough to them to behold a match from sector, in day of game of "abuse" fight with team camp - the enemy (they call the groups "firms"). "хулов" it is difficult to get to ranks, therefore this type of fans the smallest. They fight for that simple reason that want to fight. They don't touch anybody, except same, as. With some fans from other cities fight "on - friendly", then can gather one company. And a fight with others - a point of honor.
"Crime.Is NOT PRESENT" it was succeeded to meet the representative of hooligans who agreed to tell a little about this movement in Nikolaev.
- We live by the principle "One for all and all for one", - the Nikolaev hooligan tells. - In Nikolaev us 4-5 companies with a total number up to 50 people. Together we are "Corsairs". We are absolutely apolitical patriots. We consider what exactly the football club represents the city, instead of any party. We for honest refereeing.
That day (in day of a match with CSKA) in the city was some more fights, the first was in the morning after which our some children weren't capable. Many young children hung and didn't go to a meeting with "horses" therefore there will be "an internal blamestorming session". Among young growth in general "chavs" with which there is a problem or eliminations or education …often come across
With militia constantly problems arise. Happens that someone from the "knocks", then on a meeting or literally in a few minutes after the beginning of a fight there come cops, take away or the youngest and start them "twisting", or the seniors to undermine their authority - like suddenly and them "untwisted".
Yes, among us there are former skinheads. Former, which interests coincided with radicals only in nationalism questions. We don't allow skins to stand with us on sectors - as soon as they start chanting the nazi chants - protection brings out of sector of all. It is necessary to us? We from - for them can't watch a match and support the club. Therefore to them too there are skirmishes. Though last year we arranged "a friendly meeting" regarding training …
Nobody sponsors us. Time there was an offer from the representative of one party that we came to an action under their flags - type for them youth, and to us for it promised to give the bus. We left. This representative was gone, so we received nothing from them.
We propagandize a healthy lifestyle, sports, we fight only with the same fans. We don't use in fight anything, except the fists. We respect others хулов, we don't take part in okolofutbolny vandalism.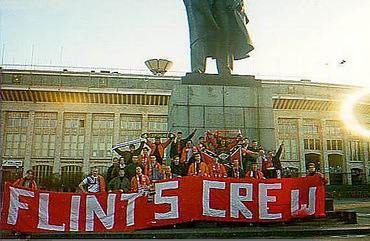 Why football fans started being organized in groups, and whether will gather turns it is movement in Nikolaev? Whether "firms" are involved in notorious disorders at stadium Eyzel in 1985, at stadium Maksimir in Zagreb in 1990 and on Manezhnaya Square in Moscow in 2002? Any of "firms" didn't assume responsibility for these excesses.