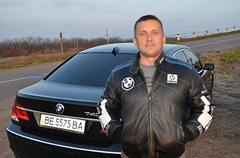 Soon the first deputy chief of the Public fiscal service in the Nikolaev area, the curator managements of tax police Roman Podgorodinsky the father and which brother will be presented, councils, respectively were elected from Party of Regions in Nikolaev regional and Odessa city.
About it "Crime. Is NOT PRESENT" it became known from sources in the Public fiscal service of Ukraine.
So, according to the interlocutor of the edition, the issue of appointment is already resolved in the capital and, allegedly, even is already signed with yesterday's number.
- Quite influential people started advancing Roman Podgorodinsky to this position in May of this year, but only the final decision on its appointment now is, seemingly, made. At the current chief of GFS in the Nikolaev area Vladimir Kopitsa especially were also not interested, whether will arrange his such appointment, - the interlocutor of the edition told.
It is remarkable that at the moment, on the site Nikolaev tax in the Nikolaev area the adviser of tax and customs affairs appears the first deputy chief of GFS I rank Vitaly Androsenko.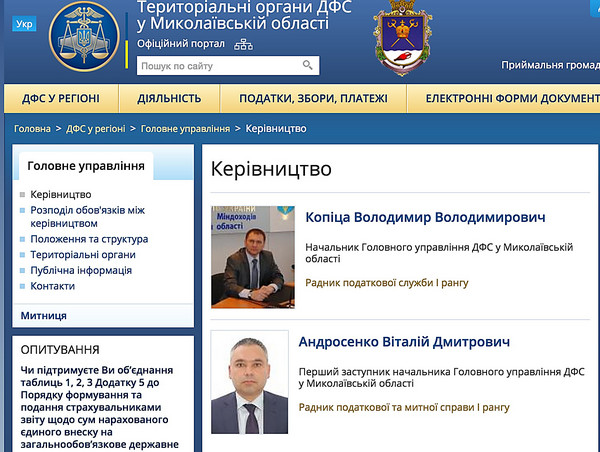 It is known that Roman Podgorodinsky a little more than a year ago I managed to work short time for positions of the deputy the chief of USBU in the Nikolaev area, supervising fight against economic crimes.
We will note that Roman Podgorodinsky's father Nikolay Podgorodinsky - acting the deputy of the Nikolaev regional council, chosen from Party of Regions, in 2006 consisted in the Socialist party of Ukraine and headed the Veselinovsky regional organization of this party, and also is the director of GP «State farm «Grape valley» , the Veselinovsky region of the Nikolaev area placed in the village of Varyushino, all family of Podgorodinsky from where is.
Also, It should be noted that according to a number of deputies of the Nikolaev regional council, Podgorodinsky' family (in particular, Nikolay Podgorodinsky) has in property sanatorium establishments in occupied by Russia to the Crimea that, according to his colleagues, was imposed on its position concerning vote on recognition of Russia an aggressor.
In addition, Roman Podgorodinsky's brother Vadim is the deputy of the Odessa city council from the same Party of Regions and the director of institute of prosecutor's office and a consequence of the Odessa yuriidichesky academy infamous «regional» Sergey Kivalov. At the same time the brother of the new deputy chief Nikolaev SBU has a business - he is the founder of state of emergency «Vadim-2003» , engaged in construction and repair of vessels, and also together with a certain Alexey Bakhchivanzhi he owns open company «Talent» , the engaged oil-extracting industry.
Also we will remind, Roman Podgorodinsky earlier, working in Nikolaev SBU in 2009, I got «in sight of journalists» , when not I could tell anything on a question of correspondents at a briefing about an occasion of corruption business on «It is southern - the Ukrainian NPP» , where the CEO Vissarion Kim was suspected of plunder and assignment of 13 million public funds.