Yesterday, on June 11, in the House of creativity of pupils the leader of social movement "The front of changes"Arseniy YatsenyukI met inhabitantsNikolaev.

At this meeting Arseniy Yatsenyuk shortly characterized the election program and communicated to nikolayevets in the question-answer mode.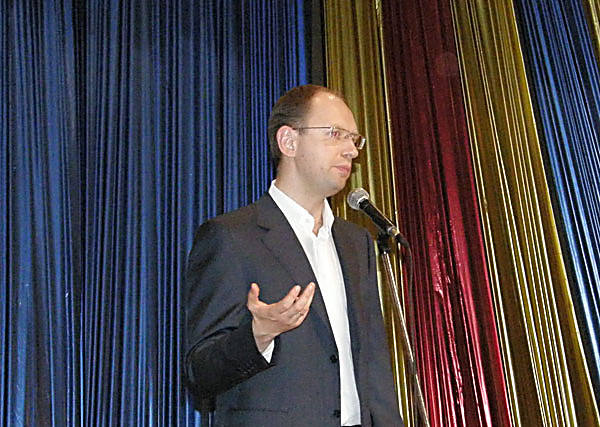 "It would be banal if I told you that after these elections Ukraine becomes another, and all will begin to live happily, - the politician declared. - But I don't argue that election campaign is a chance to realize myself and to change the country".
"I arrived to youfor the help. If we are together, we will have great fulfillments. We will be able to change the country and destiny of each person, - the leader of social movement "The front of changes" expressed the confidence. - It is necessary to remember that political копперфильдов doesn't exist, but I bear personal responsibility for each word".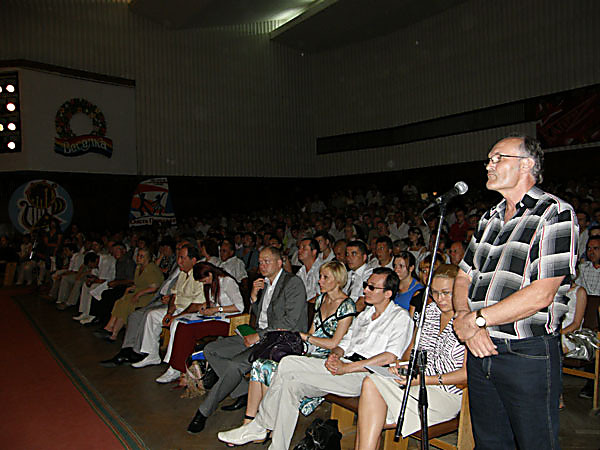 Also Arseniy Yatsenyuk promised to deal with all requests and matters which were referred to him in writing. "If they can be solved - I will solve them", - he emphasized, having added that it isnot its last meetingwith nikolayevets.