In regional hospital from now on it is possible to use the stationary angiograph - the device which carries out a X-ray of vessels and procedure destruction of blood clots in vessels. It became possible thanks to the decision of regional council and assistance from the regional state administration. About it reports a press - service of the Nikolaev regional state administration.
The stationary angiograph costs 8 million 299 thousand UAH. At present a sum half - 4,5 million UAH is paid, and in the next years full calculation will be carried out.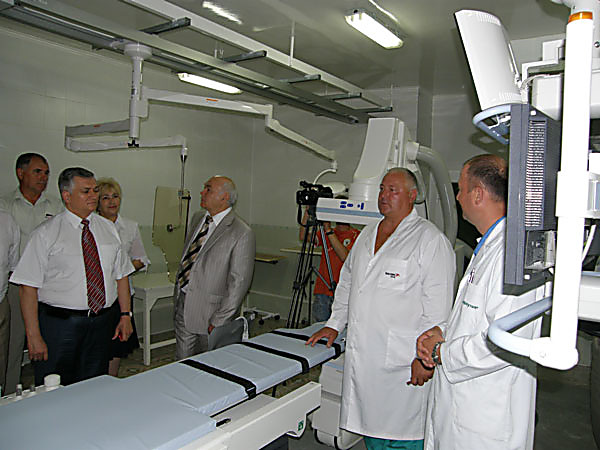 At the opening ceremony of the device there was a chief of regional management of health care Svetlana Hotina and the chief of a municipal government of health care Larisa Dergunova. The governor Alexey Garkusha and the chairman of regional council Tatyana Demchenko didn't pass attention this action and the top officials of area.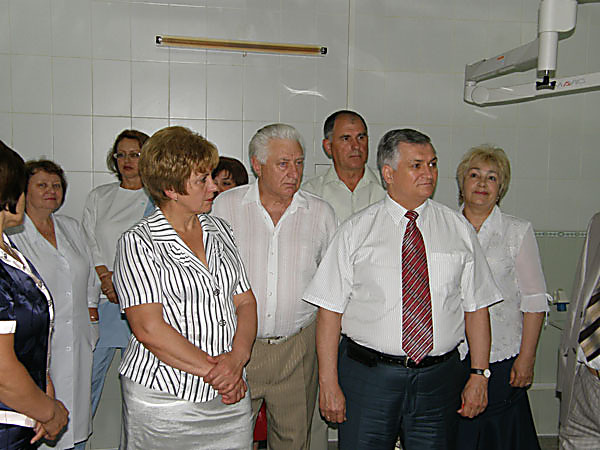 During the opening ceremony they told nothing, and listened to gratitude words from experts - physicians who work with this equipment.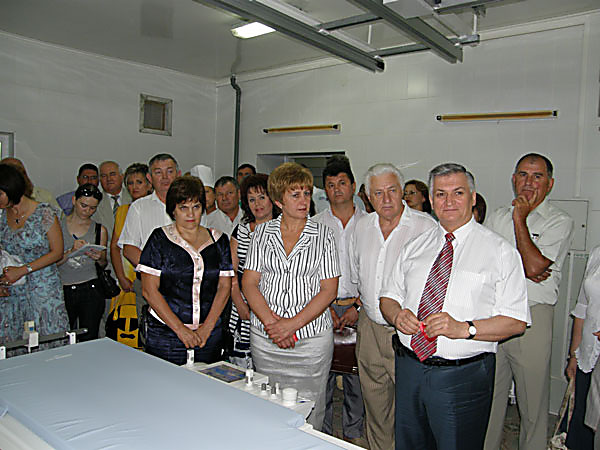 Communicating with representatives of the press, Alexey Garkusha promised that purchase of the medical equipment necessary for work of regional medical institutions will proceed further.
In 2009 for medicine in the Nikolaev area is planned to spend 652,3 million UAH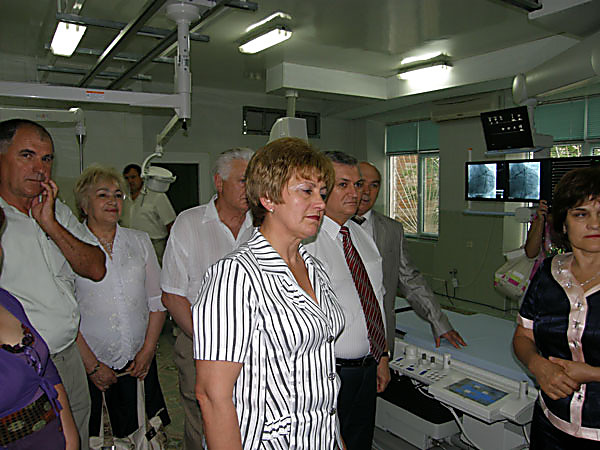 Unlike the mobile angiograph which is operated over 2 years in regional hospital, - stationary angiographic installation has essential advantages. It declared on presentation.
According to experts it will give the chance to carry out several times bigger quantity both angiographic inspections, and intervention interventions, to expand a range of operations.