Today, on August 14, representatives of the Ukrainian People's Party urged Russia to get rid of imperial habits before consulates of the Russian Federation in Odessa, Kharkov, Lviv and Simferopol. The action was directed against the anti-Ukrainian policy of the Russian top which striking example there was Medvedev's statement, reports a press - UNP Nikolaev regional organization service.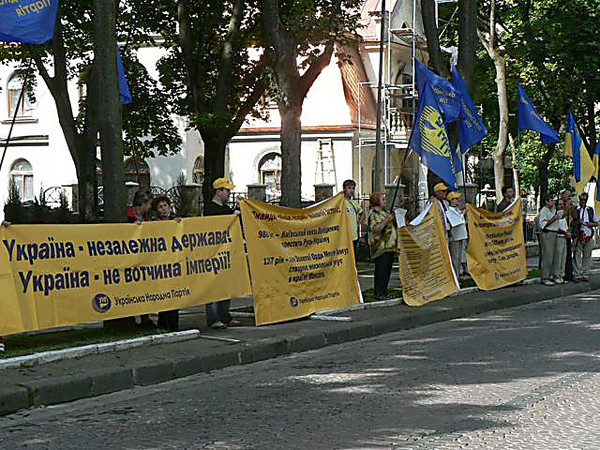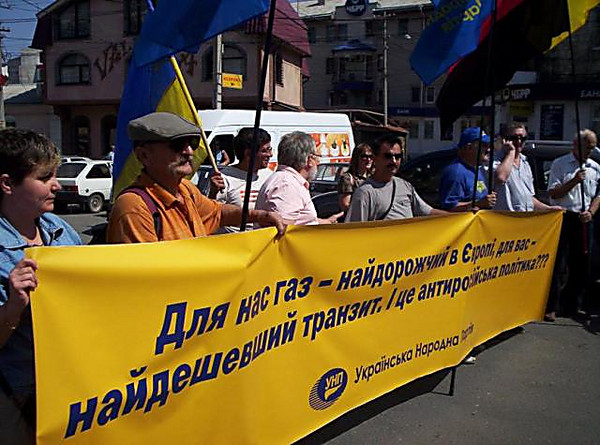 According to representatives of UNP which accepted in part in picketing, "The Ukrainian People's Party as political force won't undertake aggressive statements and insults which are characteristic for the Russian power. Russia tries to seed mistrust among our people, but we consider the Russian people friendly. Here only never we will agree that the Kremlin top on behalf of which Dmitry Medvedev acted, continued the anti-Ukrainian policy".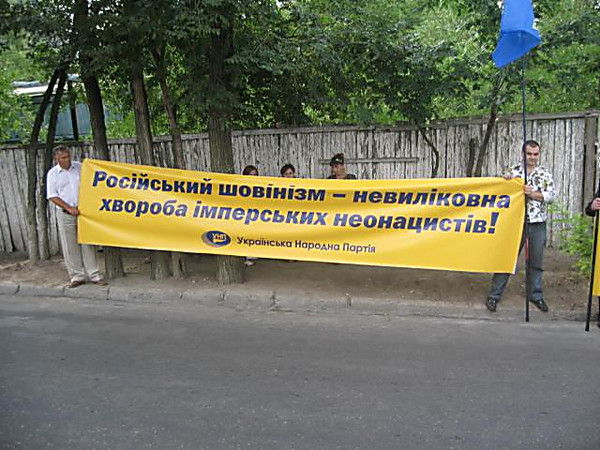 Together with representatives of the UNP Odessa organization part in picket at walls of the Russian consulate in the area Arkady took andNikolaevUnpshniki.