Today, on September 19, with a business trip in the Nikolaev area there is a party leader of regions Victor Yanukovych.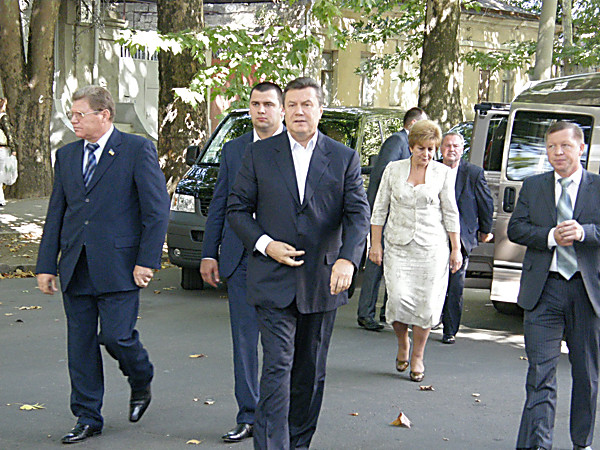 Victor Yanukovych already managed to visit the Cathedral of the Nativity of the Theotokos in Nikolaev where was present on a public prayer which was carried out by the metropolitan Nikolayevsky and Voznesensky Pitirim. The priest wished to Victor Yanukovych "many summer and achievements in public affairs in glory of Ukraine".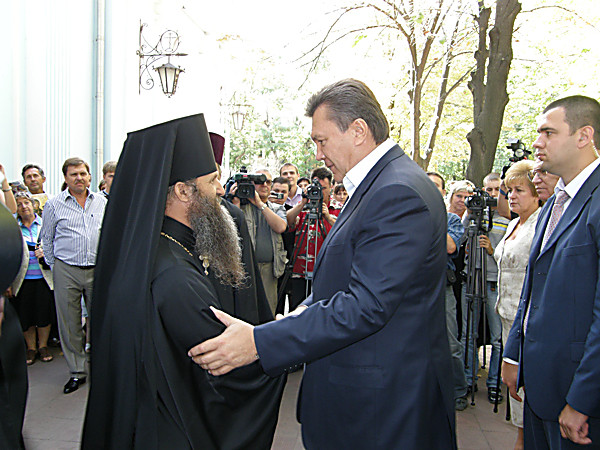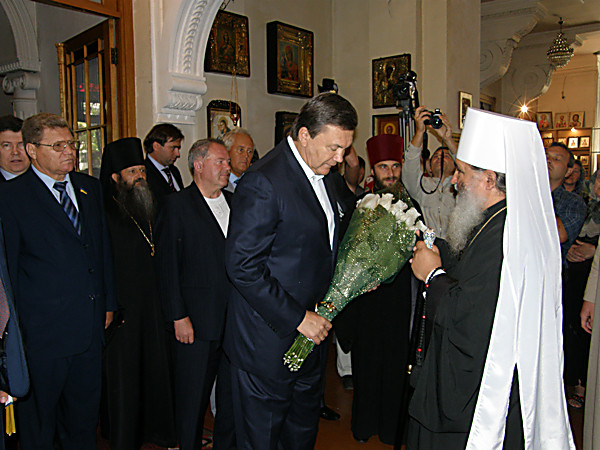 In turn, Victor Yanukovych thanked the metropolitan for a kind wish and noted that specially arrived on the Nikolaev earth on the eve of celebration of the Nativity of the Theotokos.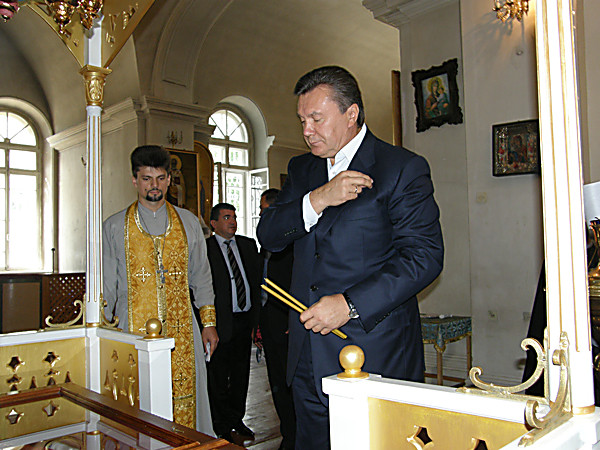 The party leader of regions emphasized that sees prospects of further development of Ukraine only in association.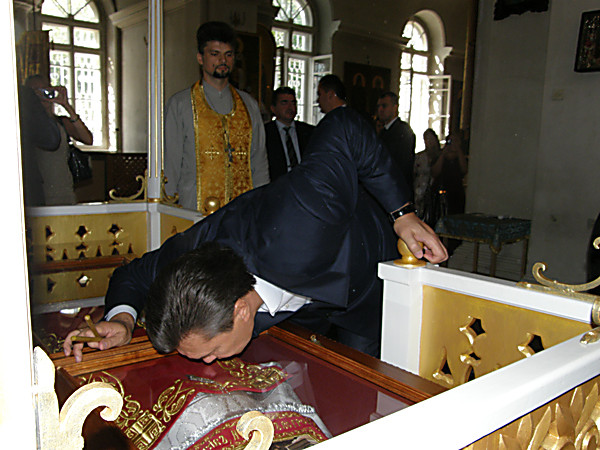 "I don't represent further development of our country without association of Ukraine, and without belief of people in the happy future of the power", - V. Yanukovych noted.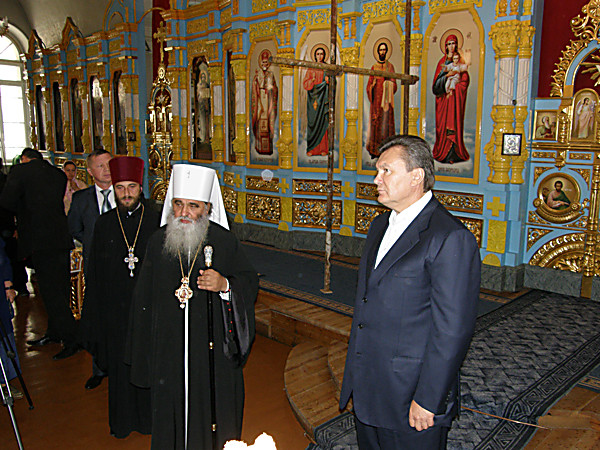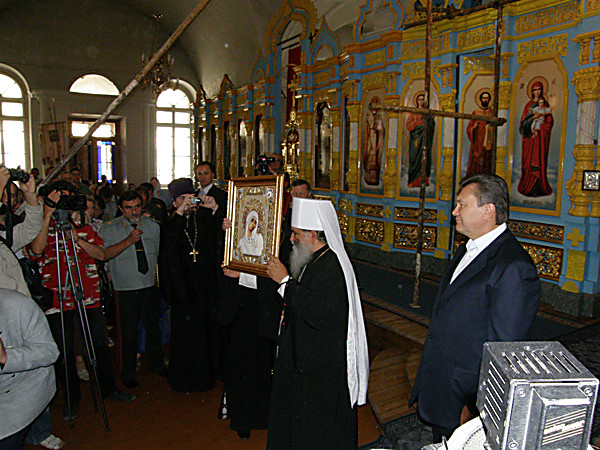 He wished to the Nikolaev earth, the earth of shipbuilders, "the world, happiness, dobra and patience" and presented to the Cathedral an icon.
It should be noted that in Nikolaev Victor Yanukovych is accompanied by the head of the Nikolaev regional organization of Party of Regions, the People's Deputy of Ukraine Nikolay Kruglov and the chairman of the Nikolaev regional council Tatyana Demchenko.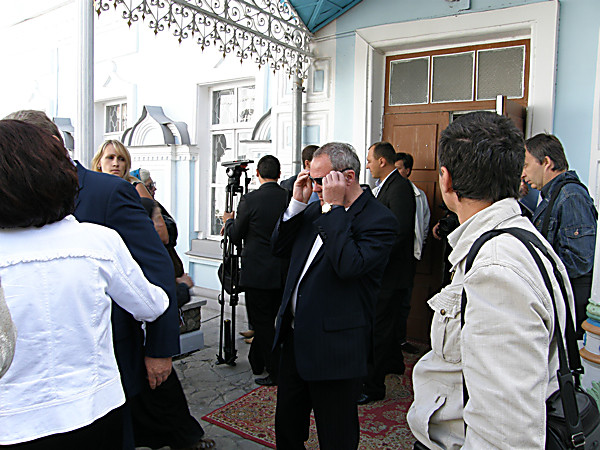 The mayor of Nikolaev Vladimir Chaika arrived to meet the party leader of regions directly in the airport and, then, together with Yanukovych got into one car.
In difference from V. Chaika, the governor of the Nikolaev area A. Garkusha among the accompanying wasn't noticed.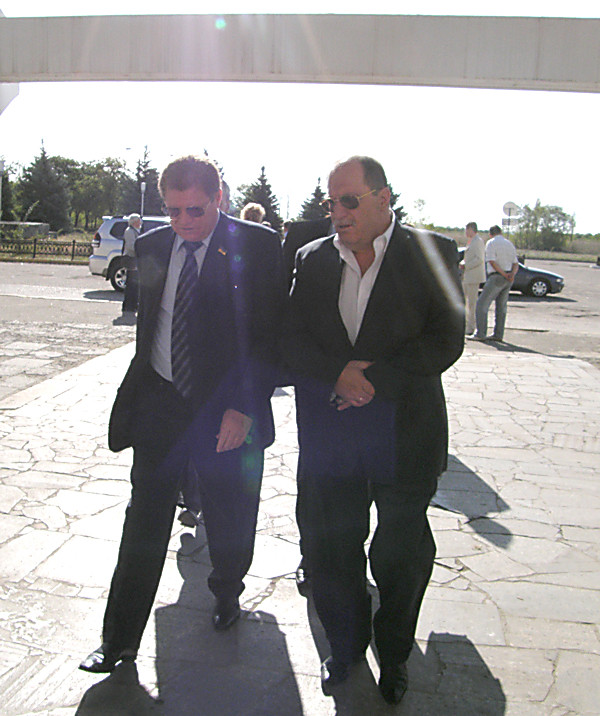 I met V. Yanukovych and the colleague A. Yatsenyuka Andrey Keyan.
Besides the party leader of regions to Nikolaev his members of the same party arrived also: A. Kinakh, A. Kuzmuk, M. Papiyev.
At present V. Yanukovych went on "Shipbuilding plant of a name of 61 Communards" where will examine the Ukraine guided missile cruiser.
In the second half of day Victor Yanukovych will visit Kherson Sacredly - the Dukhovsky cathedral, will address inhabitants of Kherson in Glory park on the occasion of 231-й anniversaries from the date of the city basis.