On September 30 Nikolaev celebrated in advance the International day of elderly people and Day of the veteran - both holidays can be celebrated on October 1.
Old men came to the House of creativity of pupils with awards - all waited for a greeting from the mayor.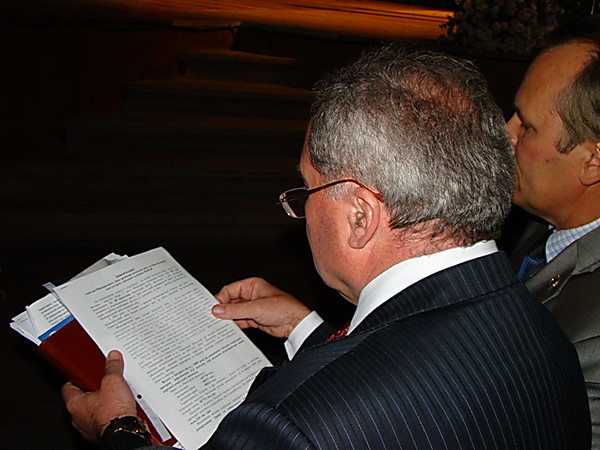 The mayor tries to learn the speech before stepping on the stage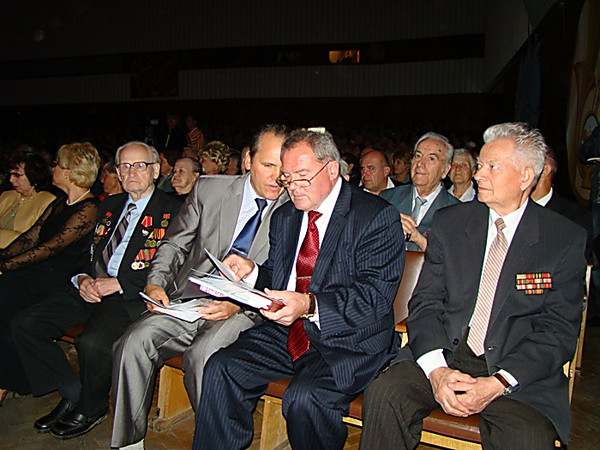 And the head of the department of work Sergey Bondarenko all the time forces down it from thought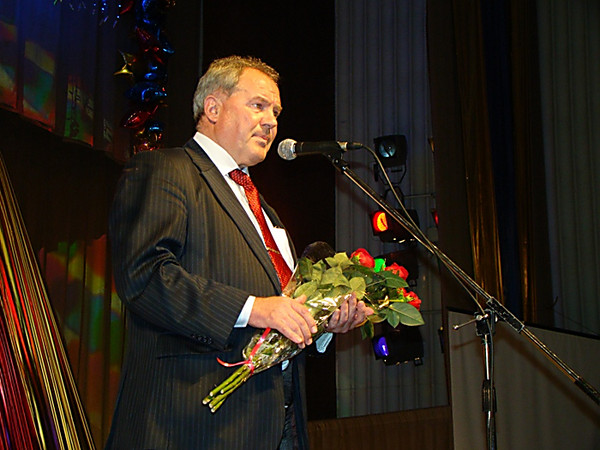 When the mayor Vladimir Chaika stepped on the stage, the woman - the veteran handed over it a bouquet of red roses.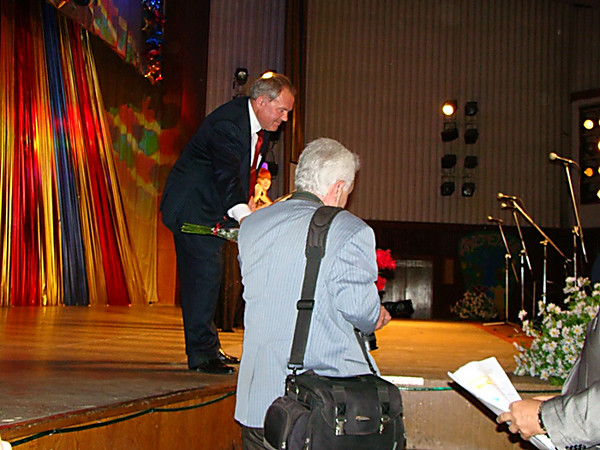 The mayor gives the roses to the photographer Alexander Kremko, and that will give them to Sergey Bondarenko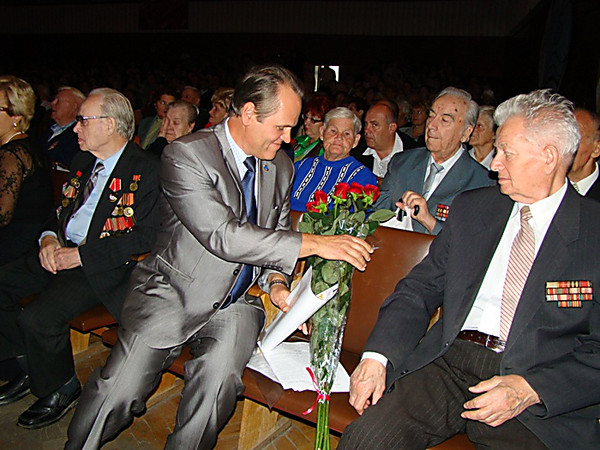 Bondarenko is happy - instead of Chaika near it the bouquet
will sit
At this time Vladimir Chaika congratulates veterans
"I want to be taken for your bag"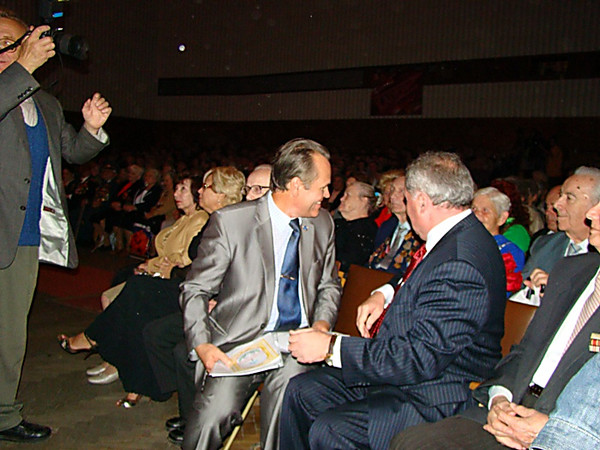 When the mayor saw that the bouquet sits in his place, presented it to the woman sitting behind. After it will award as the veteran - the volunteer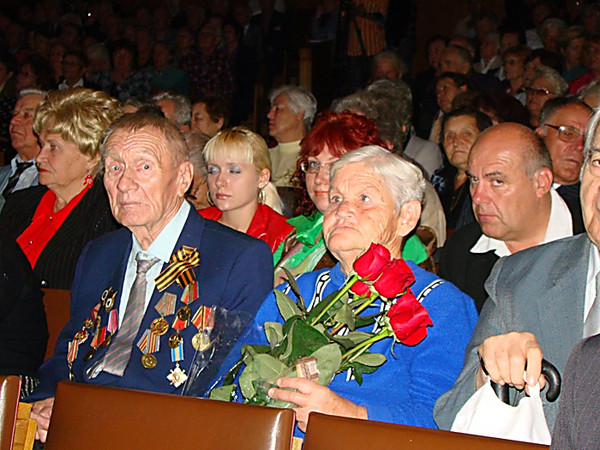 Reference: in Nikolaev lives 143 thousand pensioners, from them 26 331 veterans of war. Statistically, every sixth elderly person is lonely.