Today, on October 8, in a big hall of the Nikolaev regional state administration festive events on the occasion of Day of the lawyer took place.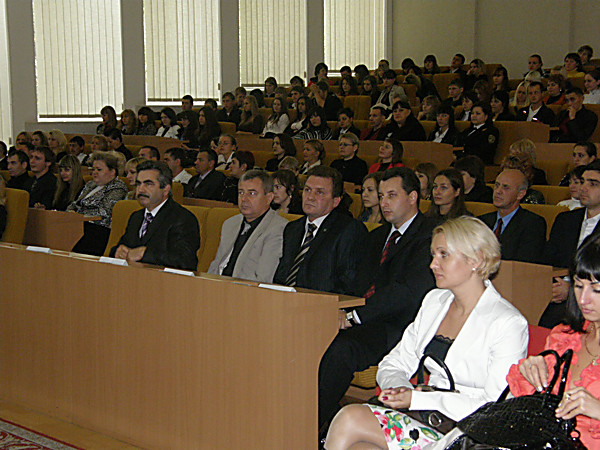 Being present on action, generally it there were students of the Nikolaev higher education institutions, the deputy governor of the Nikolaev area Dmitry Oboronko and the chief of regional justice department Sergey Shatalyuk congratulated.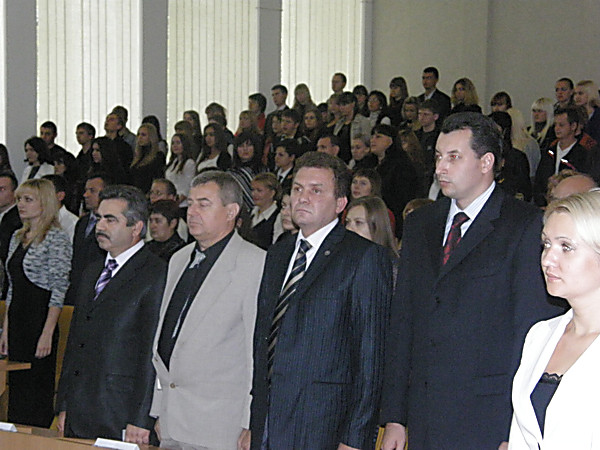 Dmitry Oboronko noted that lawyers hold high position in all developed countries.
Sergey Shatalyuk stopped more on history of development of law and noted that without lawyers any state can't develop.
As well as it is necessary, certificates of honor and thanks of the head of the regional state administration were handed over to the best lawyers of the Nikolaev area.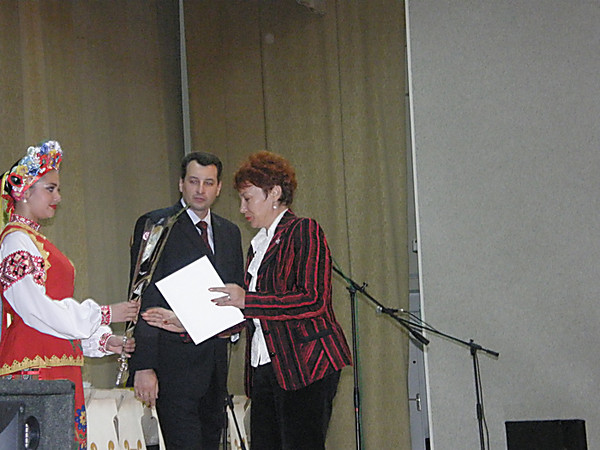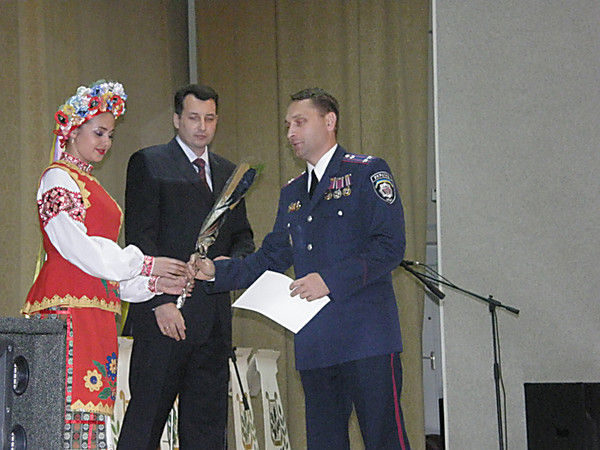 It should be noted that representatives of the Nikolaev regional council didn't find time to come to congratulate honored people on their professional holiday. And was to congratulate whom. On action there was a head of appellate court of the Nikolaev area Ivan Homik to whom today the President of Ukraine appropriated an honorary title of the Honored lawyer of Ukraine.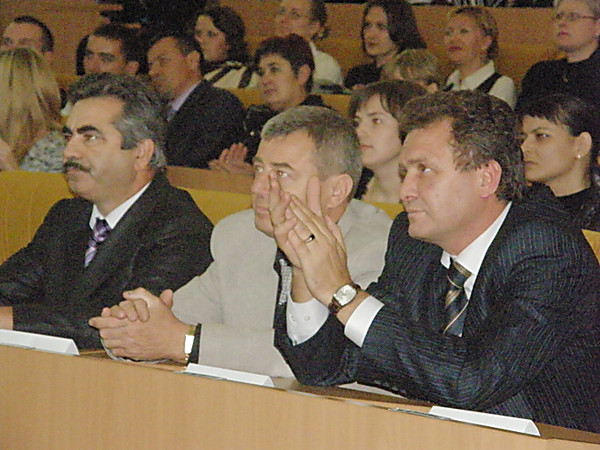 This fact on action at all didn't remember. Really it not achievement? Or at us in the field of many people who are awarded such high rank?
Only a few surnames come to mind:
- Nikolay Stoyanov - the prosecutor of the Nikolaev area;
- Vladimir Uvarov - the chief of Regional Department of the Ministry of Internal Affairs of Ukraine in the Nikolaev area (the candidate of jurisprudence);
- Yury Koval - the ex-head of Economic court of the Nikolaev area.
There are some questions to organizers of action. Why Honored lawyers of Ukraine weren't invited to celebrations? If with the candidate of the citizen Koval everything is clear - he at present is "in places of confinement", why on action there was no prosecutor of the Nikolaev area and the chief of the regional Department of Internal Affairs, remains a riddle.
Really they would have be nothing to tell the gathered students of law departments? And precisely they would tell about important things and not about such, as Yu. Koval.
We will remind that last year during similar celebrations the Yury Koval imparted "experience", which already then was under examination.
That, it not a love of the regional authorities to security officers from - what they fixedly watch law observance in structures of public authorities?
Most likely, if in presidium invited at least called people and pledged the word to Honored lawyers of Ukraine (opportunities to act didn't provide I. Homika), it would be much more interesting to students to watch the events and they wouldn't doze during action.
Reference:Day of the lawyer appeared in a calendar of Ukraine under the Decree of the President No. 1022/97 of 16.09.1997. It is a holiday unites lawyers of different fields of activity.