On 12-and brand new computers in a school No. 45 class identical prompt: photo нардепаNikolay Kruglovand inscription: "Nominal office of informatics of the People's Deputy of UkraineKruglov Nikolay Petrovich".
It is a gift of the former governor of NikolayevshchinaKruglovato school in honor of it 50 - the anniversaries.
- That nobody thought that it is connected with the electoral company, - told journalistsNikolay Kruglov, - I want to tell that for the first time I began this work in operating time in tax service of the Nikolaev area. When there took place modernization of tax service, we signed atNikolay Yanovich Azarovpermission to transfer of old computers of tax service to schools. It was in 2000. At first we sent all computers to rural schools. And then, when I arrived to one of city schools, and started telling how we work, to me told: "Nikolay Petrovich, you come into our school, we too have no computer class". Therefore in this school I gave both a computer class, and a special board on which the teacher can both show, and to tell.
Cost of a computer class of a name ofNikolay KruglovI didn't call.
- For school everything managed for nothing, - he told. - For us - too for nothing. We will consider that all for nothing. Everything that we give on children, - all for nothing. You know, howOstap BenderI spoke, on children nobody counts money.
And during a ceremony of the teacher asked the People's Deputy to deliver a speech. He warned at once that didn't prepare, nevertheless, took the floor. Impromptu an impromptu, but all onTo Freud. During the parting wordNikolay KruglovI made a reservation:
- I want that the school didn't know prosperity … - he told and right there improved. - That there was no need in something.
It is necessary to tell that with 45-й school of the People's Deputy a lot of things connect. It did the extension project for this educational institution.
Nikolay KruglovI told that in its plans - some more gift computer classes. So, directors of schools, don't miss chance - till January there was not enough time.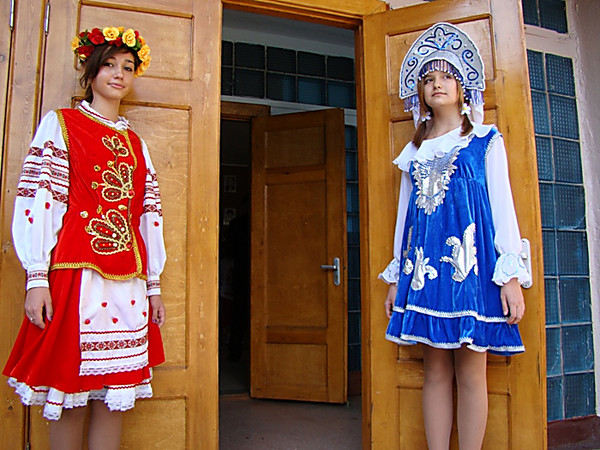 At an entrance guests were welcomed by two schoolgirls. One of them symbolized Ukraine, another - Russia.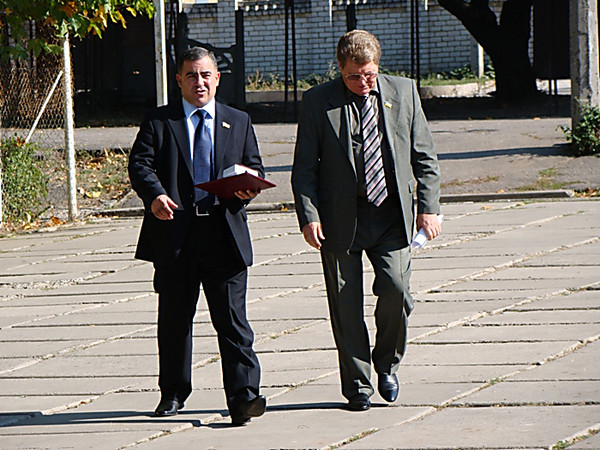 The deputy mayor Yury Granaturov and the People's Deputy Nikolay Kruglov arrived to school together.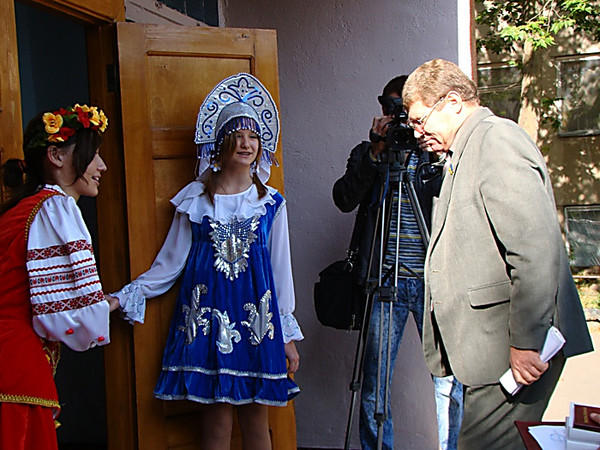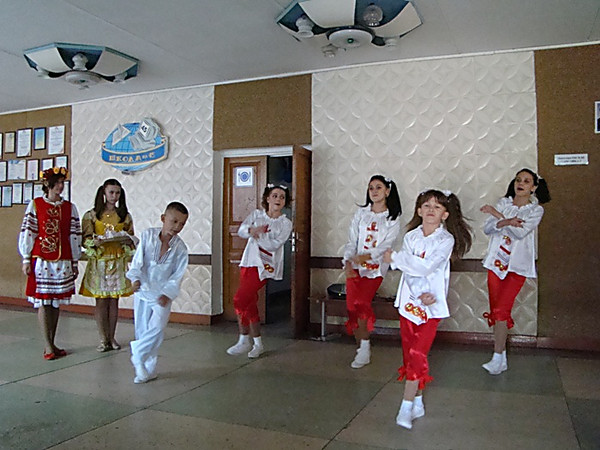 In the hall pupils welcomed each guest the song and dance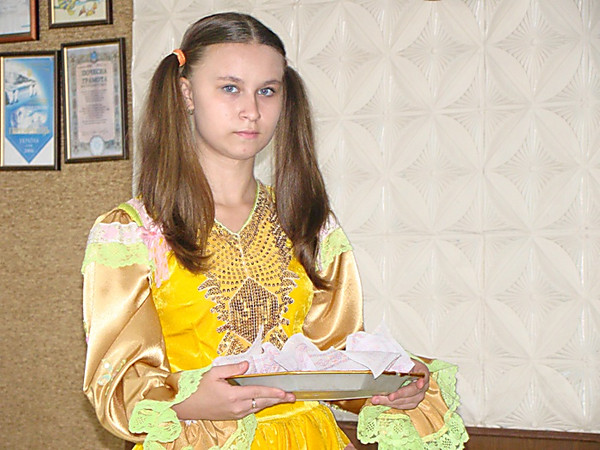 And to each guest brought rolls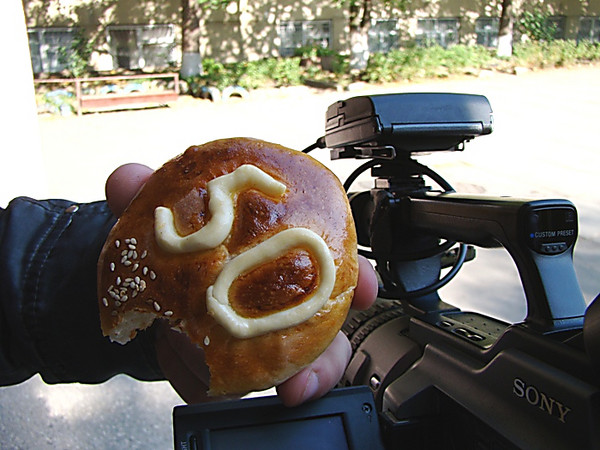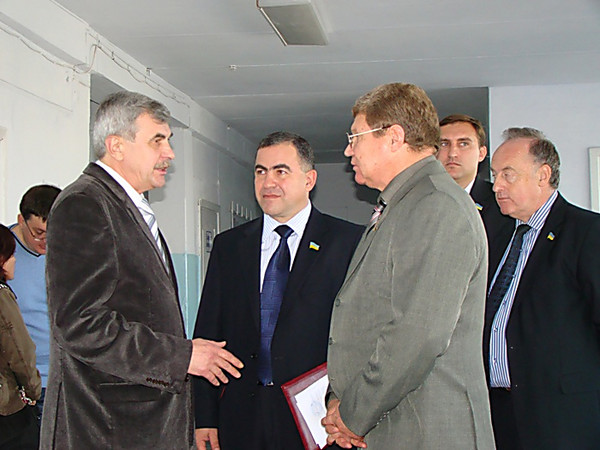 The principal conducted for dear visitors tour on school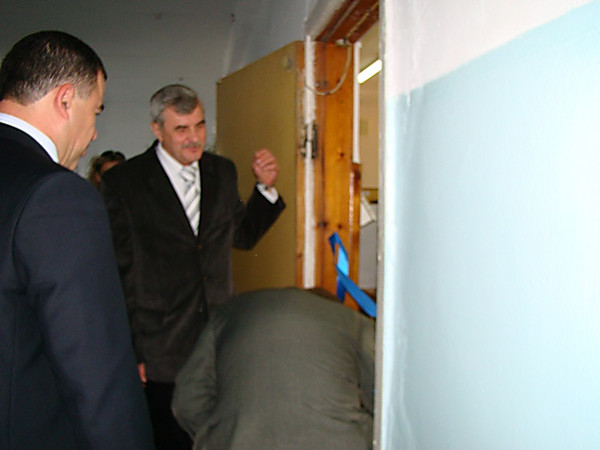 Before solemn cutting of a ribbon on doors of a computer class journalists, not from meanness but only for the sake of the beautiful picture, asked Nikolay Petrovich to give the comment in a computer class. As a result - absolutely not specially forced the People's Deputy to creep in a doorway under a ribbon. In the photo center - Nikolay Kruglov. At the left - the deputy mayor Yury Granaturov who too had to make later "tricks" under a ribbon.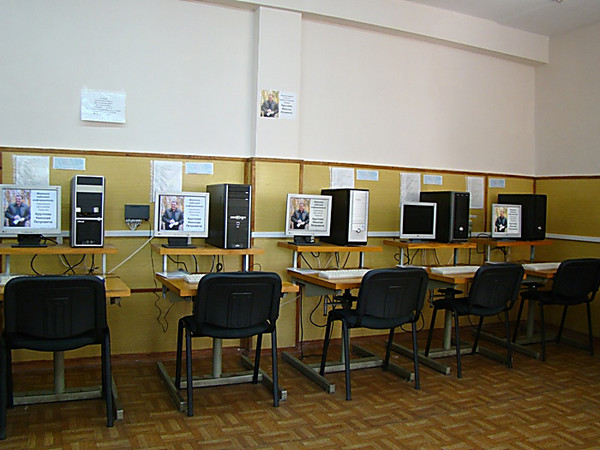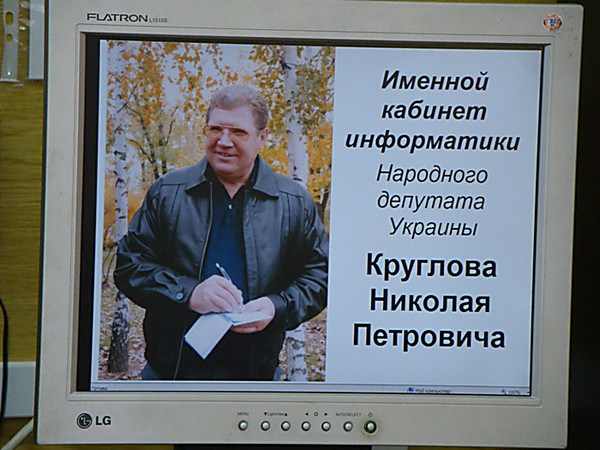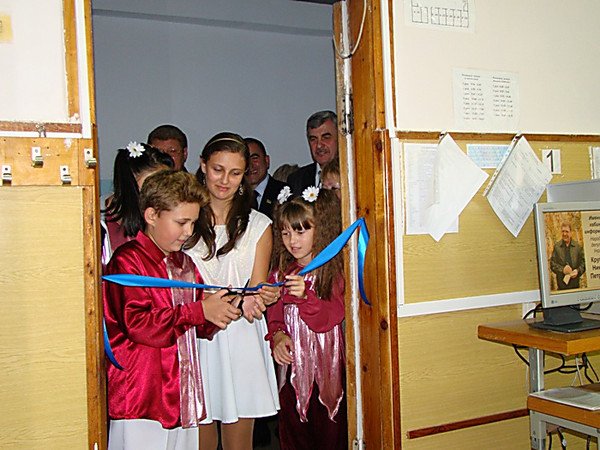 Nikolay Kruglov modestly transferred the right to cut a ribbon to pupils of school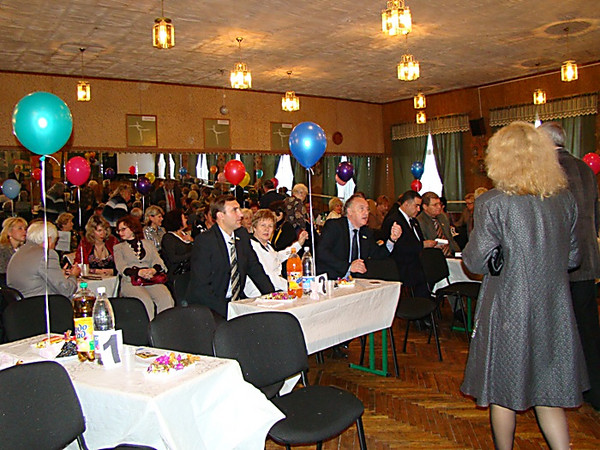 In the assembly hall of school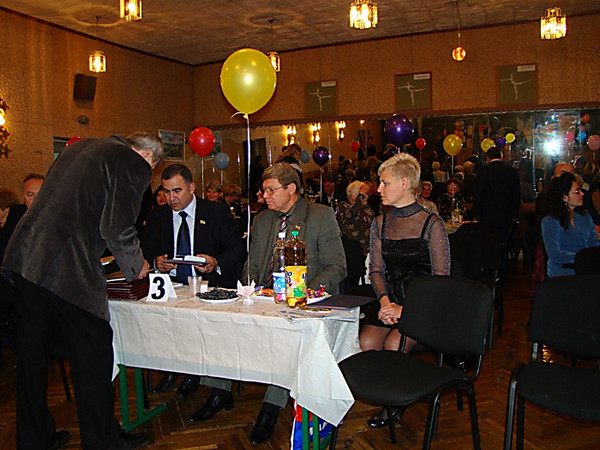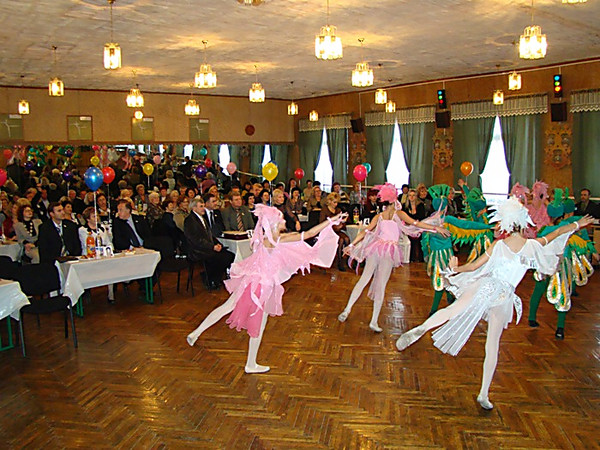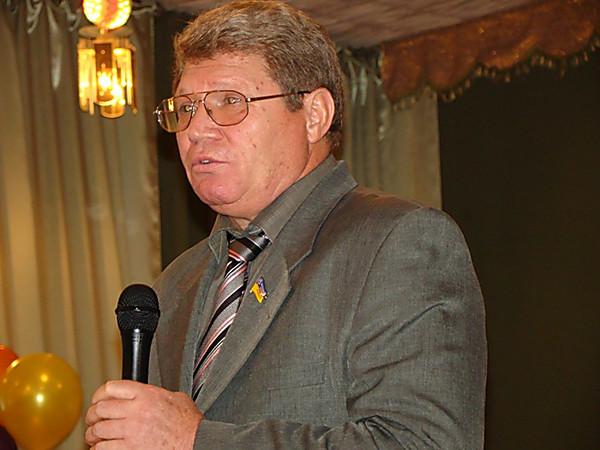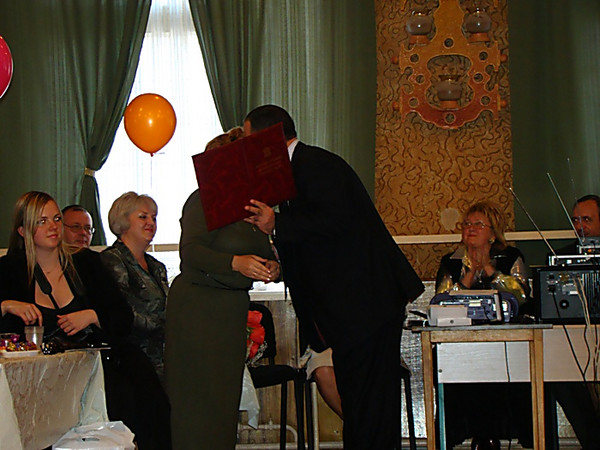 Yury Granaturov awards the diploma the mathematics teacher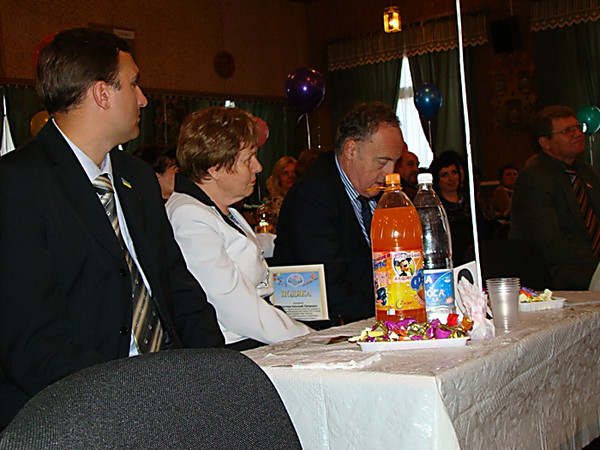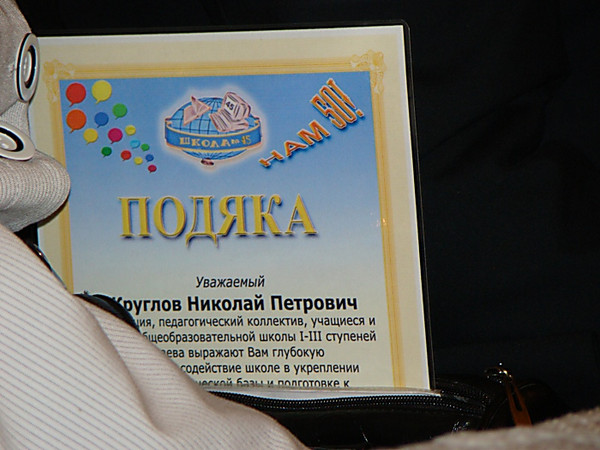 Reference:
Nikolay Kruglov - the People's Deputy of 4 and 5 convocations, the member of Political council of Party of Regions, the head of the Nikolaev regional organization of the Party of Regions, the first deputy head of committee of the Verkhovna Rada concerning tax and customs policy