Today, on November 14, in billiards club "Domovoy" tournament on billiards of memory of the former prosecutor of the Ship district of Nikolaev Igor Nikolaevich Nabatov took place.
I.M.Nabatov early died, in a type of a serious illness, to the last it worked at the responsible position.
Chiefs of departments of prosecutor's office of the Nikolaev area, interdistrict prosecutors and prosecutors take part in tournament горрайпрокуратур: V. Rudy, Yu. Paly, A. Krupka, R. Parsenyuk, V. Stoyanov, D. Andreyev, D. Telechkan, V. Koshurko, V. Kiriyenko.
The organizer of competitions - the first deputy prosecutor of the Nikolaev area, the chairman of the Nikolaev cell of the Ukrainian association of prosecutors, the president of sports club "Olviya" Sergey Mikhaylovich Polishchuk, the chief judge of competitions - the prosecutor of department, the senior adviser of justice Vasily Mikhaylovich Danchuk. Secretary of competitions I. Burban.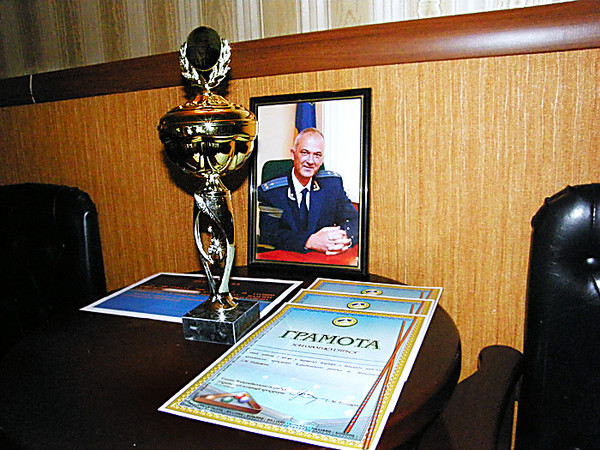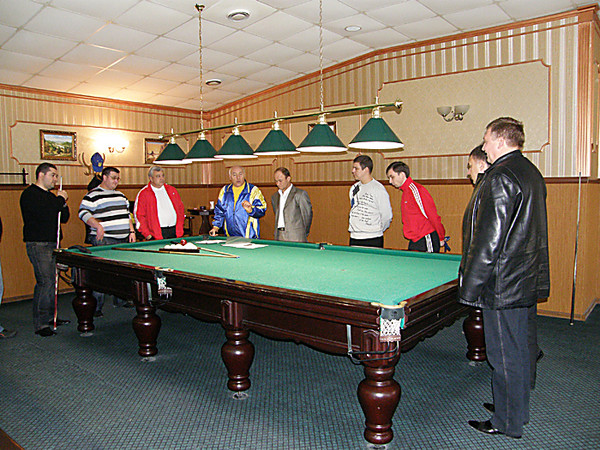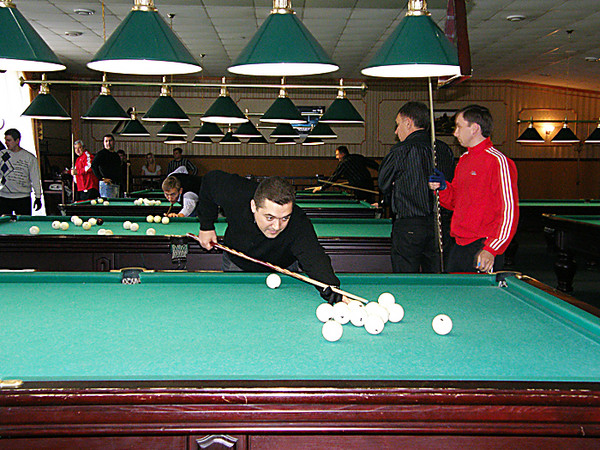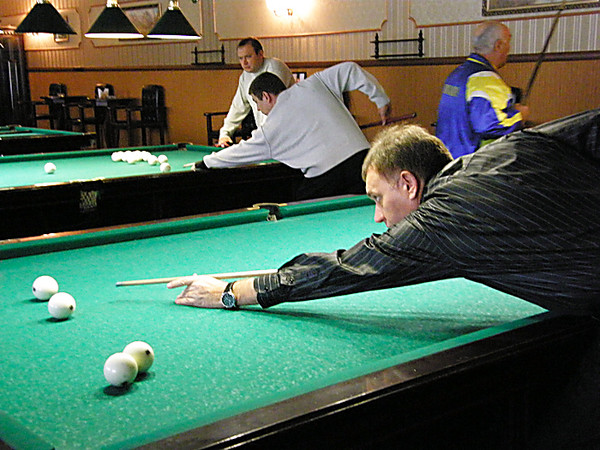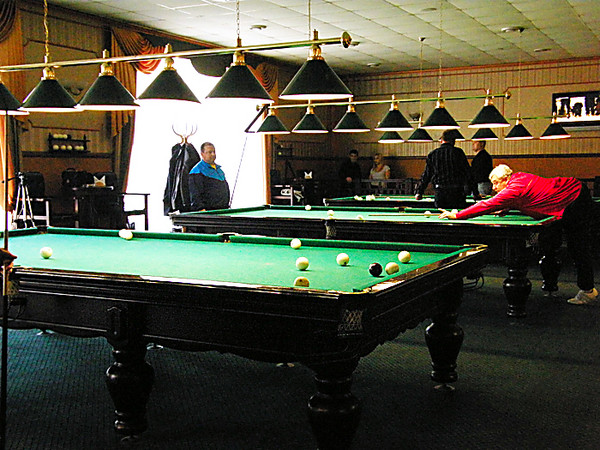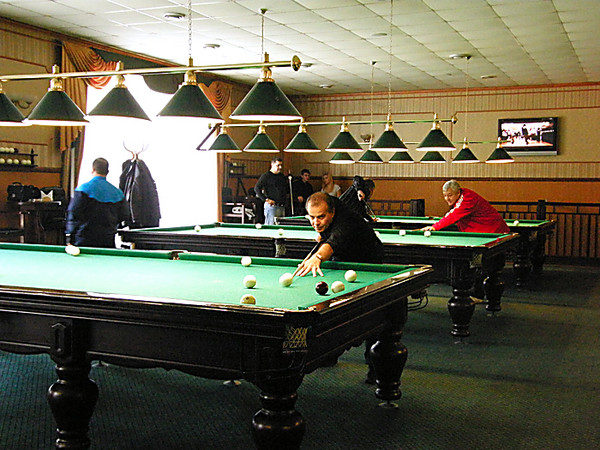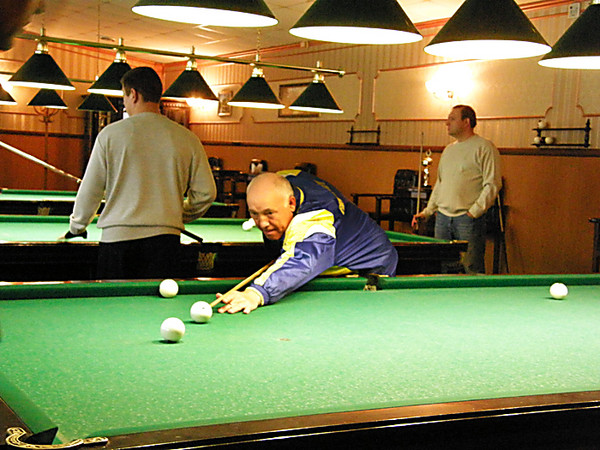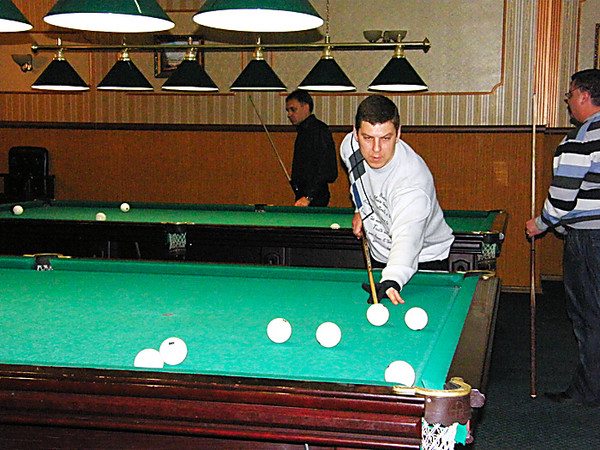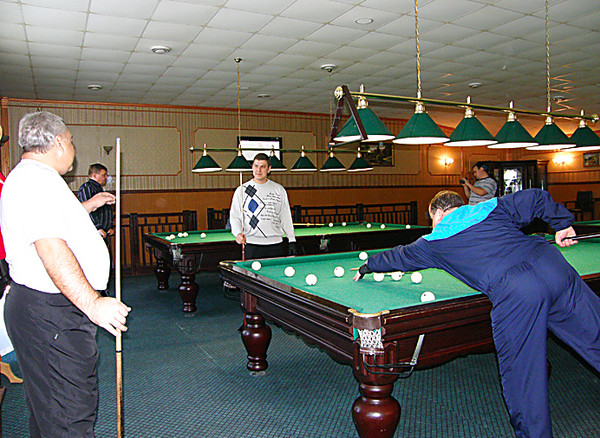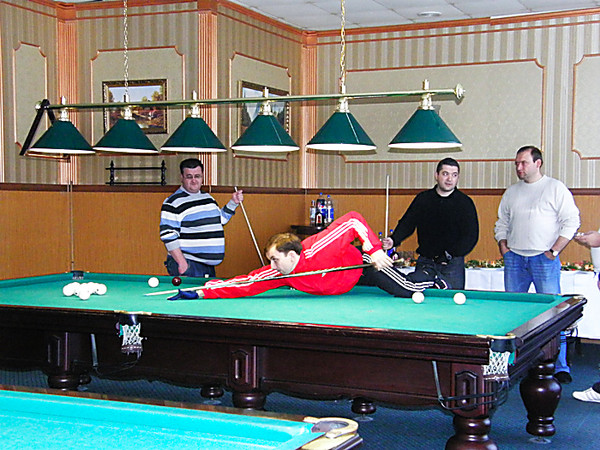 Results of competitions the such:
1 places and the first prize - Yu. Paly
2 place - V. Koshurko
3 place - R. Parsenyuk