Today Vladimir Litvin met nikolayevets in Regional palace of culture. On a meeting it accompanied personally the governor of the Nikolaev area Alexey Garkusha and vice-the governor Vitaly Travyanko.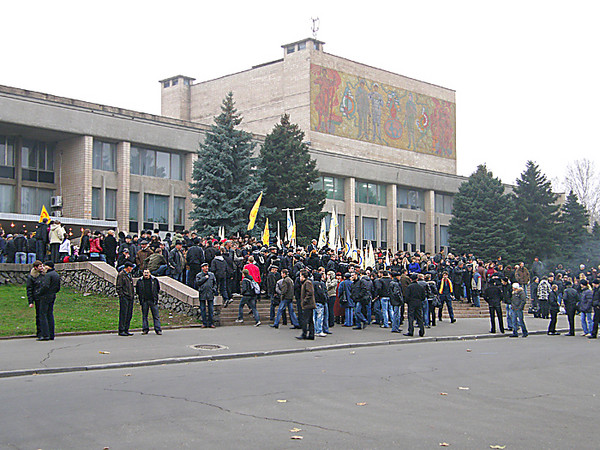 Waiting for arrival of the candidate - mass meeting in full strength
How яро the security service of Litvin worked, the impression is made, something Litvin already considers himself as the president, or of someone very much is afraid. The hall was hammered, and in a corridor and on the street in front of screens on which Vladimir Mikhaylovich's performance also was broadcast, to the people almost wasn't.
How Litvin passed through a live corridor from students waving flags, the youth handed over flags, was developed and a vigorous pace left the meeting place with the long-awaited candidate for presidency.
Litvin didn't manage to reach a scene as from the place in a hall the woman rose and started chanting: "Litvin - our president! Litvin - our president! ". Vladimir Mikhaylovich braked a little, looked back and confusedly smiled.
Acting, Litvin carefully watched the gestures and though to keep a microphone put as in a prayer palms by sight to it it was quite inconvenient, Vladimir Mikhaylovich didn't weaken a grasp.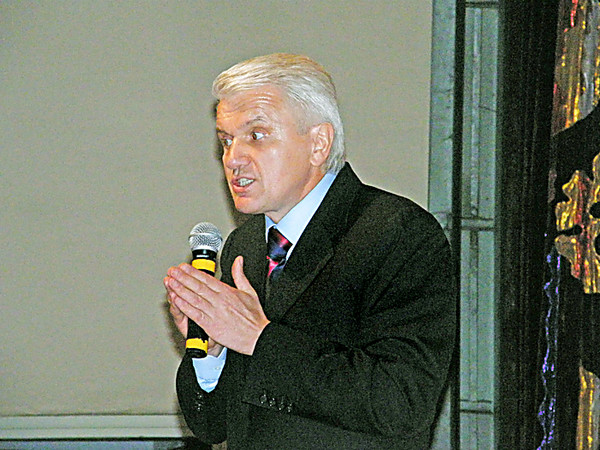 The bench hammer in which it would be possible to cry, wasn't...
Sitting in Travyanko and Garkush's second row tried to watch Litvin's words and it is correct to react - in time to laugh or on the contrary, to do a severe looking.
Travyanko (at the left) and Garkusha (on the right) don't sleep... they slowly blink
After opening speech Vladimir Mikhaylovich passed to notes with questions from a hall which were carefully selected by people from its team.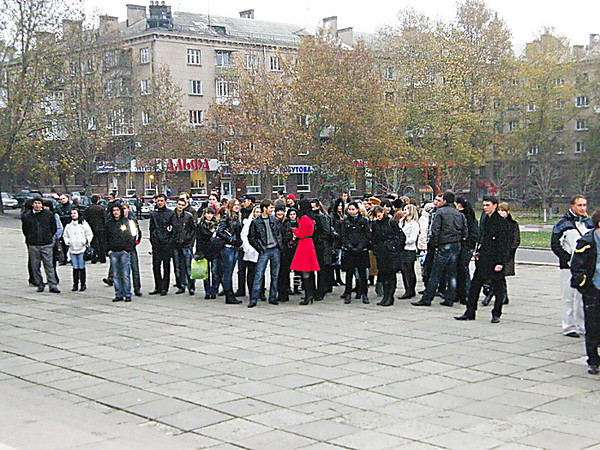 Probably, something the guilty group of the students who have remained before "Smolny", the others dispersed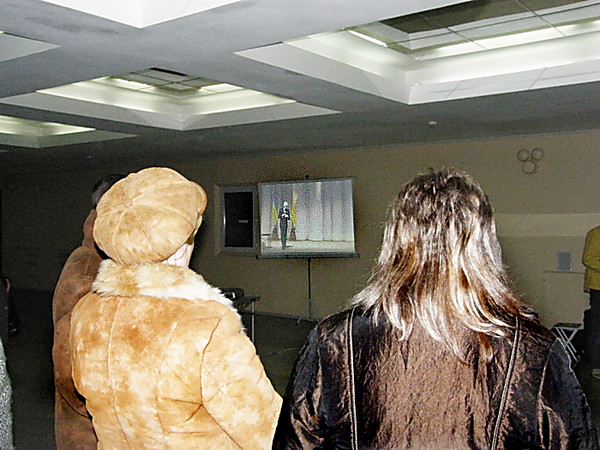 Pere the screen in ODK hall (between a hall and buffet) Litvin's performance watched the person 10