On November 28 all country grieved over Holodomor victims. And in the same time the Novobugsky community "Weeds" organized fair of pigeons. If to speak about the fair, action for the regional center impressive, there arrived a great number of guests from different areas of Ukraine. On display rare birds and pets were exposed. More to tell about fair and there is nothing unless to tell "thanks" to organizers - to fans of birds who undertook so responsible business and not each of them knows about mournful days for our state. But after all there were people who not only knew, but also took part in governmental activities of memory of victims of the Holodomor.
It would be wrong to tell about one official, though a position, to area measures, high. It is a question of the head of Novobugsky regional council Valentina Grigoryevna Terziyeva. It became the main character of two actions - opened festivities and made the speech.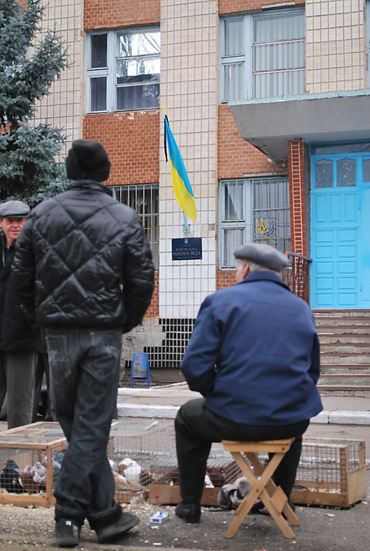 The local electoral government in the area is represented by party members of regions and in city council they "conduct", what decision to accept. There is "conductor", there is a performer in the person of the mayor who gives out permissions to carrying out pleasure actions on Lenin's central square. The benefit though guests and organizers didn't drink alcoholic beverages on steps of a monument Lenina and birds not really spoiled his face.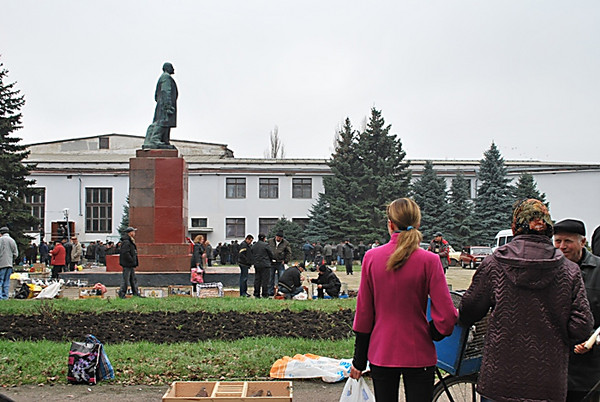 For Party of Regions the present period is important more than ever, after all lose Yanukovych on elections - it isn't known that will be farther. Knowing that every moment it is expensive, and were engaged in the organization of so important action - fairs of pigeons. To fans of birds pardonably, they don't politicize, elections, their hobby - birds and different animals. And here local politicians knew that Day of memory of victims of the Holodomor takes place in the last Saturday of November. Flags are lowered a little, it isn't desirable to hold entertaining events, and the whole day it is necessary to put candles of memory of the dead. Looking at all events in New Bug on November 28, I am surprised to cynicism party the regionovskikh of bosses in the area. Their party management honors this day, and they walk.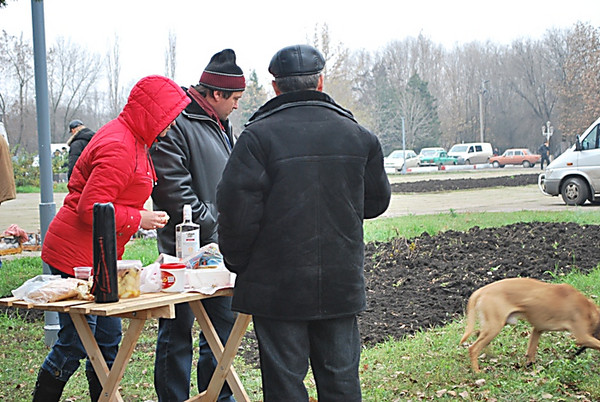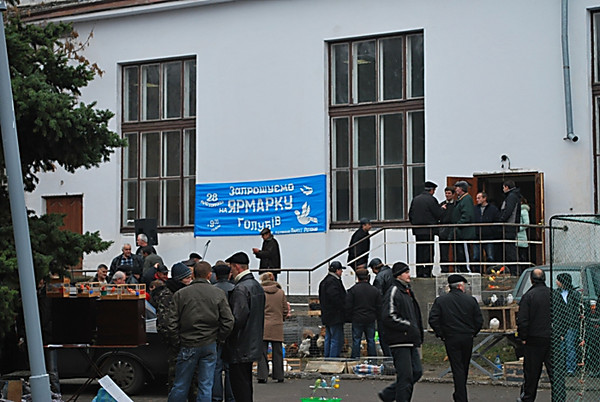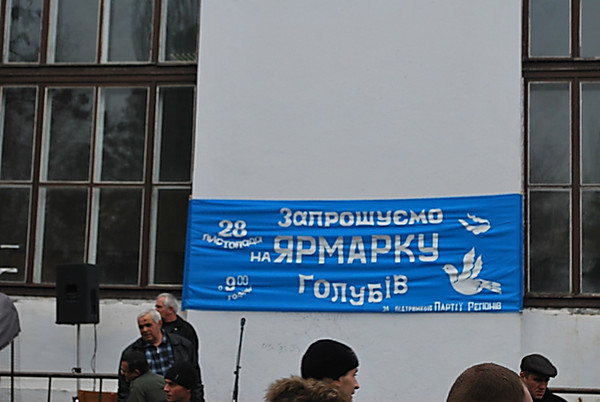 Having looked up, I saw flying pigeons and why - that the first thought was such:you fly, pigeons, you fly … Also there is a wish that with them such elected servants of the people who don't honor history of the nation departed.