Tomorrow, on December 3, the whole world will celebrate the International day of disabled people. To note, instead of to celebrate. Celebrate this day with one purpose - to draw public attention to problems of disabled people and to point to society to advantages which it gets from participation of disabled people in political, social, economic and cultural life. Today, on the eve of Day of disabled people, the mayor of Nikolaev Vladimir Chaika met activists of societies of disabled people in the Nikolaev area (all on area of such societies 19).
"All are equal in our community - all are noteworthy also respect", - the mayor declared.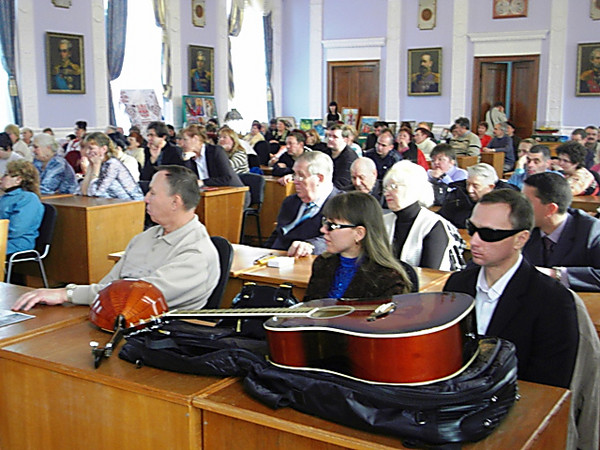 According to the mayor, the city power does for physically disabled people everything that in its forces. First of all, it is the help in employment - for 91,1% 4% a quota of employment of disabled people at the city enterprises are carried out.
"This year financing in this sphere wasn't reduced also", - V. Chaika noted. He told that in 2009 from city budget 18.7 million UAH were allocated for protection of this category of citizens.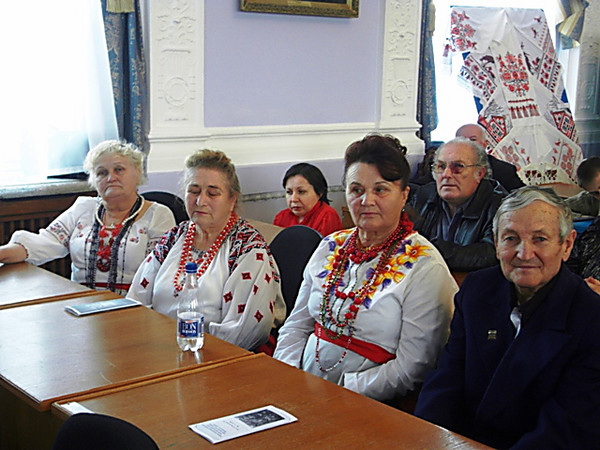 For today in Nikolaev 2953 families receive the state social help to disabled from childhood and children - to disabled people, 192 disabled persons who have problems with sight, receive the address monetary help for compensation zhilishchno - utilities. The mayor also told that to 47 disabled people installed telephones for the sum of 7,3 thousand UAH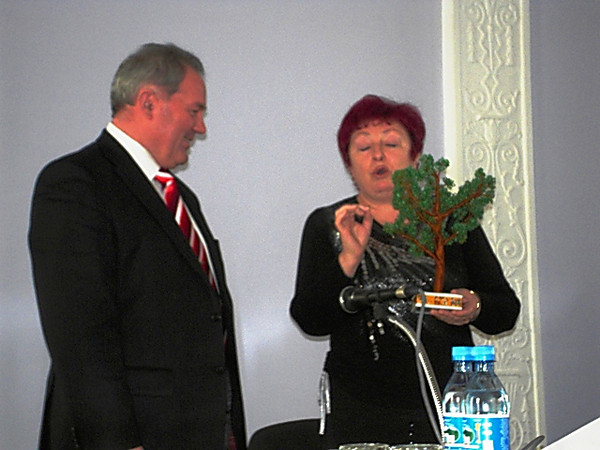 Society of disabled people presented to the mayor a bonsai
Also before gathered in a hall the deputy of the mayor Raisa Vdovichenko and the director of the department of work and a population social security Sergey Bondarenko acted.
"I am glad that you could come and exchange today here opinions", - R. Vdovichenko addressed to present, having noted that for the city power important not only to learn about problems which excite today disabled people, but also it is simple to communicate.And Sergey Bondarenko acquainted all with results which managed to be reached in the sphere of the social help to physically disabled people.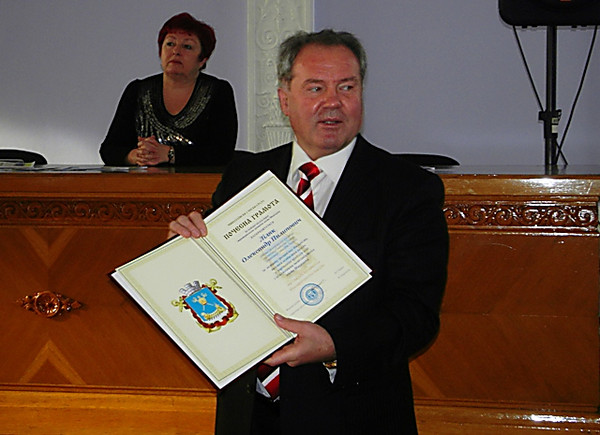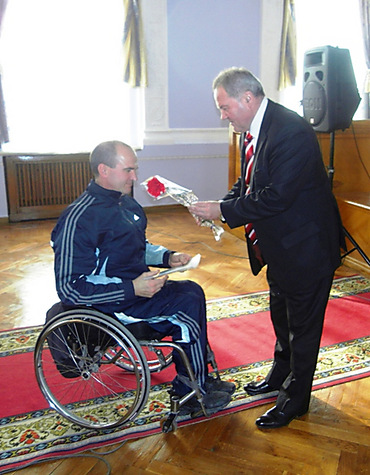 Vladimir Chaika hands over certificates of honor for active participation in public life of people limited opportunities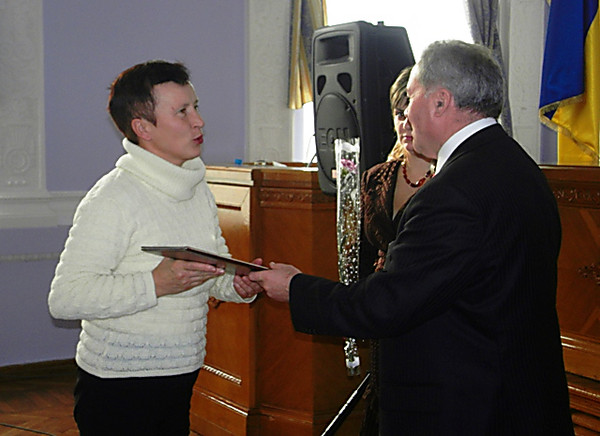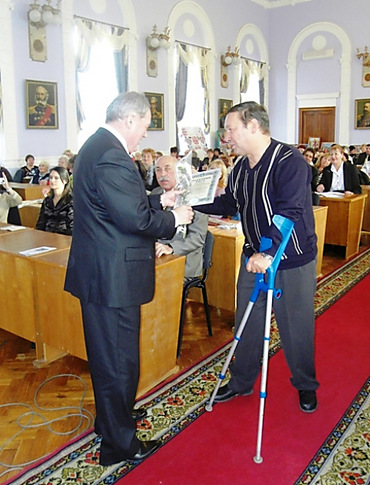 In the Big hall of the Executive Committee of the City Soviet of People's Deputies the exhibition also was prepared - all works are executed by members of various Nikolaev societies of disabled people: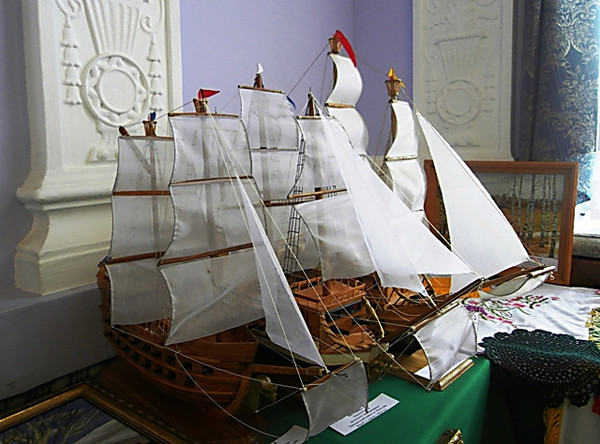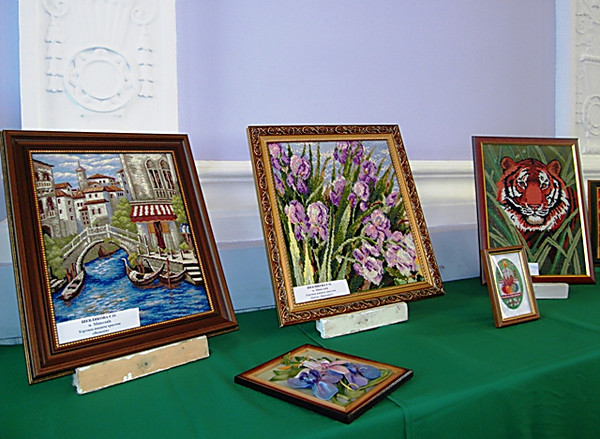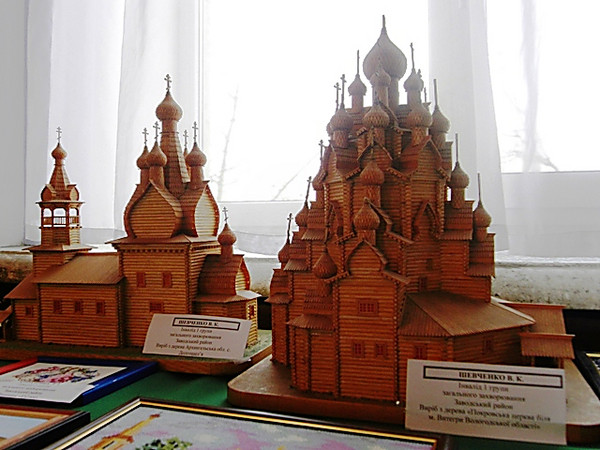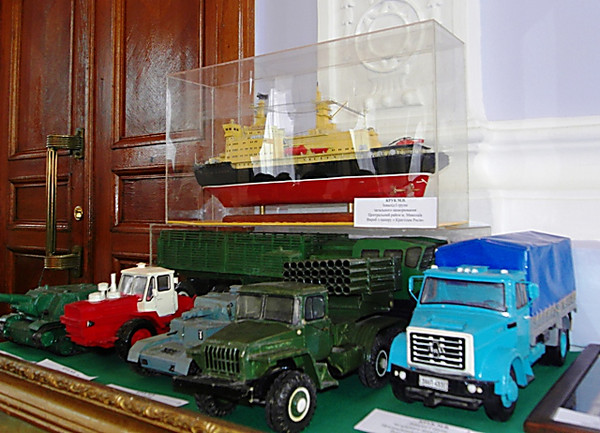 Here that krasnenky tractor today too presented to Vladimir Chaika