On crossing of streets Big Sea and Moscow the cities of Nikolaev, on December 11 "Citroen Jumpy" rammed the minibus "Mercedes" (a share taxi No. 40).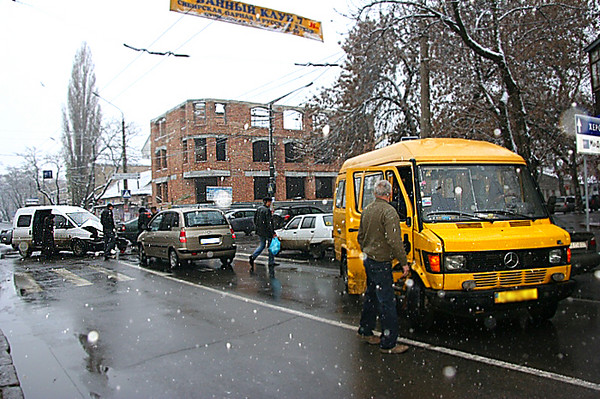 "Citroen" moved on Moscow towards Potemkinskaya, and a share taxi, in turn, on Big Sea towards Soviet. Most likely, the driver of "Citroen" as it didn't pass "Mercedes" going on the main street will be found guilty. Collision happened while the minibus crossed the intersection. I suffered in this accident and "Hyundai" which moved towards Moscow.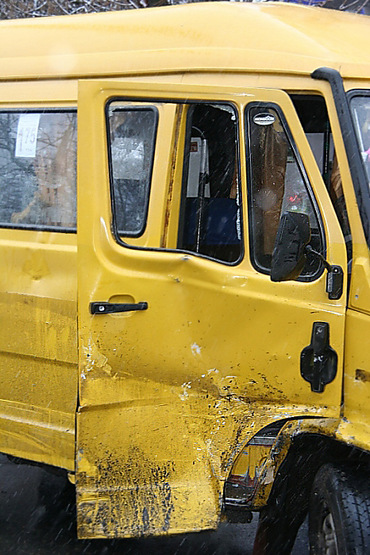 - The driver of "Citroen" didn't try to dump at all speed, the blow was quite strong. After collision both of them hooked on me, - the driver of "Hyundai" told.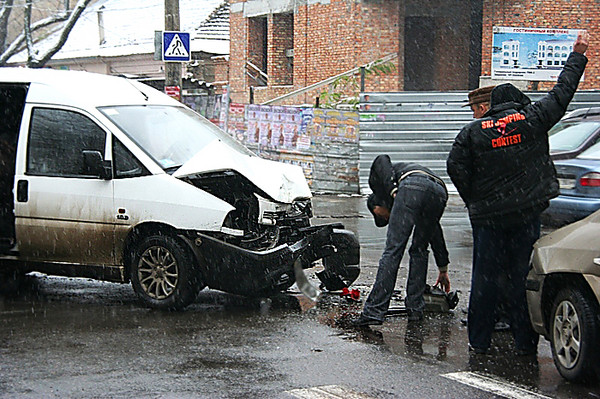 Owing to an event two women - passengers of a minibus who were just near a door on which the blow fell slightly suffered. One victim complains of severe pains in a shoulder, and the second hit the head.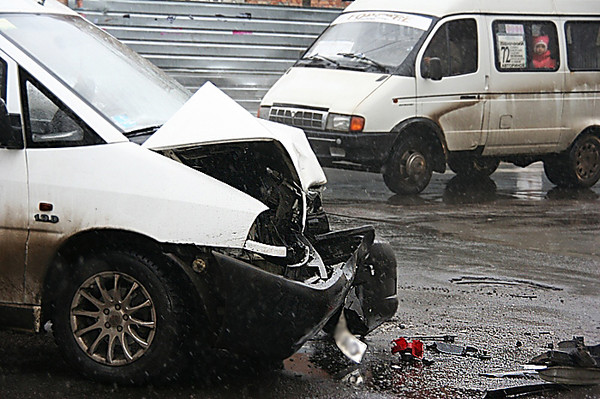 - The speech power when I saw through a window was simply taken away from me that on us the car rushes. I thought that already all. Still I don't know how the minibus didn't turn over, - one of passengers of a share taxi speaks.