Visit of the candidate for president of Arseniy Yatsenyuk to Nikolaev was quite saturated - a meeting with labor staff of Okean plant, a press - conference in business - the Aleksandrovsky center, meeting - a teleconference on Lenin Square. And, could participate in a teleconference not only inhabitants of Nikolaev, but also area. Special cameras and screens were installed in Bashtanke, Bratsk, Voznesensk, Vradiyevke, Nova Odesse, Ochakovo, New Bug, Pervomaisk, Snigirevke and Yuzhnoukrainsk.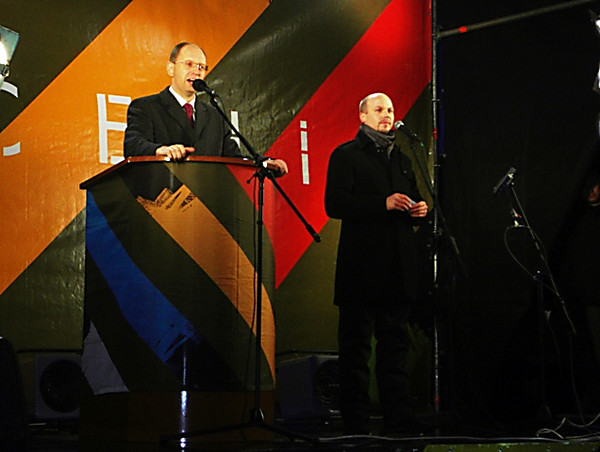 In spite of the fact that it was quite cold, people on the square gathered much. A. Yatsenyuk at once warned all that if someone will freeze, let will tell about it. "Then everything will at once end", - Arseny Petrovich declared. But judging by that meeting - a teleconference, as well as was planned, I lasted exactly an hour and a half, nobody decided to admit that is cold. And cold it was valid, the inexhaustible turn testified to it near tent with hot coffee and tea.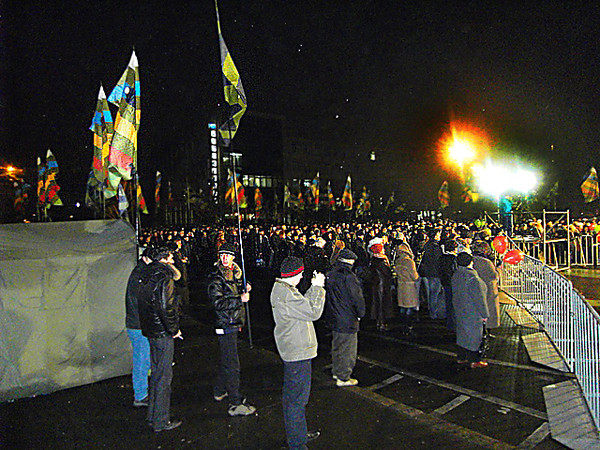 Having told nikolayevets about Tymoshenko and Yanukovych's outstanding promises, Arseniy Yatsenyuk declared that arrived here not to promise. "Don't believe in political lies", - A. Yatsenyuk from a scene to gathered for squares and near TV screens to people addressed. And after the long vast speech about bribability, parliament and corruption, I promised to lift economy, to revive agrarian sector, to overcome corruption and in general, to bring an order to the country by means of revival of the industry and increase in workplaces, and also dissolution of the Verkhovna Rada. "She won't live. It is junta (in modern Russian the word the junta is used generally for designation of the military dictatorship which was established as a result of revolution, - a bus) which has to be dismissed", - the candidate declared.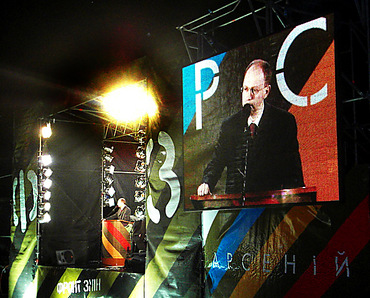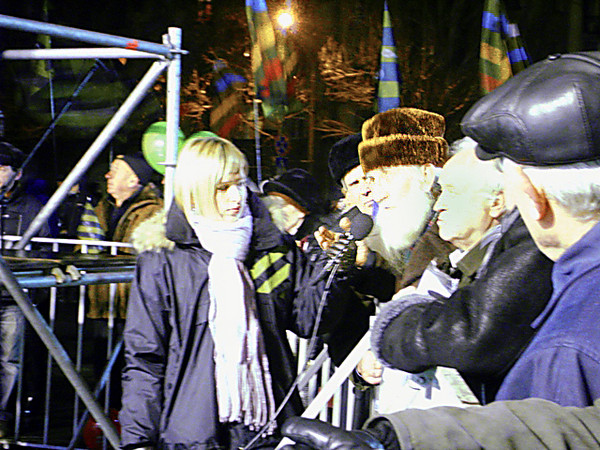 After opening speech, Yatsenyuk gave the floor to the gathered.Nikolayevtsa could ask any urgent problem and receive the answer from Arseny Petrovich's lips. But concrete answers to the questions concerning area, practically nobody received. "It isn't area", - the politician declared, having explained to people that all problems need to be solved at first at the state level. If there is an order in the country, there will be an order and in area.