In a mall "Epicentre" on Oktyabrsky Avenue owing to excessive accumulation of a snow cover can collapse a roof, reports the Center of promotion of the Ministry of Emergency Situations in the Nikolaev area.
The administration of a complex evacuated visitors and the service personnel.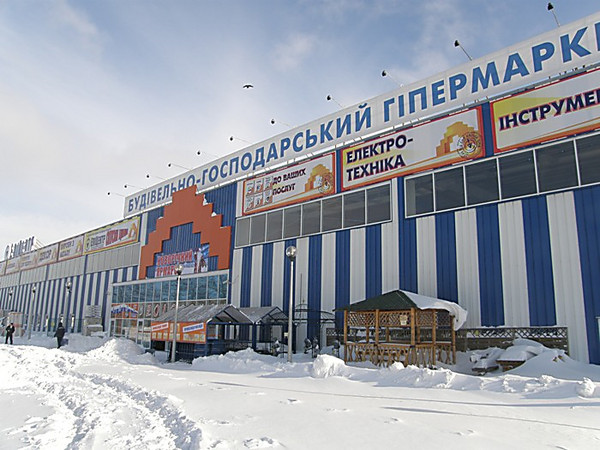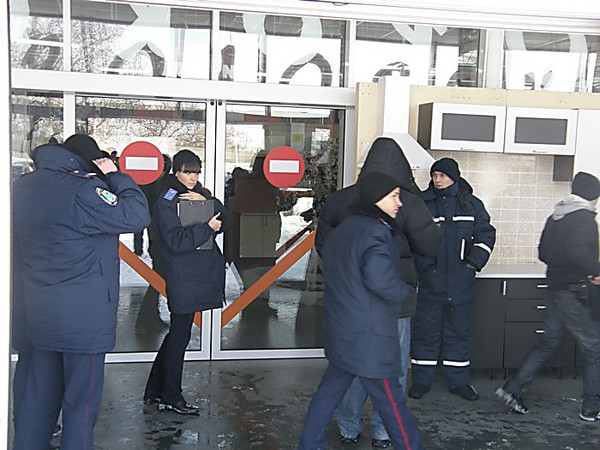 As the correspondent "reportsCrime. Is NOT PRESENT", indoors a complex it is audible, asthe roofcracks. Beams on a roofcaved in. Thus there is a probability that the roof will fail not in one place, and all will fall.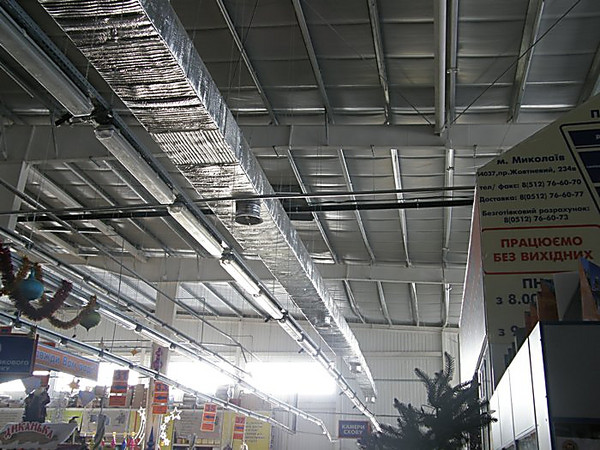 On the "Epicentre" roof for clearing of snow let nobody. All waitcommission of experts, which will tell, whether it is possible to climb up there, or not.
At a place of an event work:MINISTRY OF EMERGENCY SITUATIONS, operations group of Ship regional departmentmilitias.GAII blocked entrances to a complex. Thus people approach to the door, and only there to them say that the supermarket is closed - the cordon round "Epicentre" isn't present.
Also at a place work the chief of Ship ROValery Cobaand the first vice-the mayor of NikolaevYury Granaturov.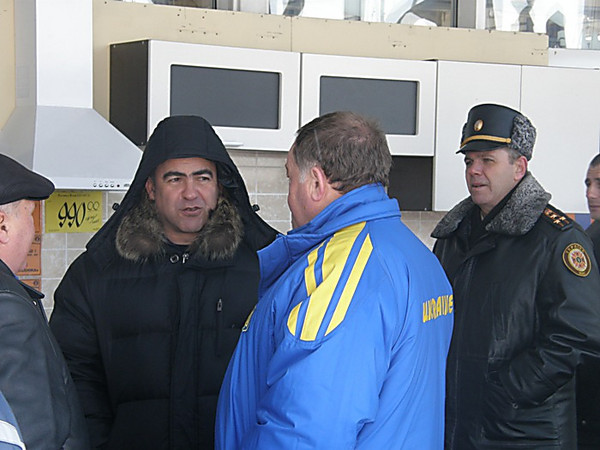 In the black - Yury Granaturov
In the black - Valery Coba
Thus in next "Tavriya In" everything is normal - the employee of a complex clears away snow on a roof.