Last Friday, January 16, the solemn presentation of the new name of already old higher education institution - the Black Sea state university of a name of Pyotr Mogila took place.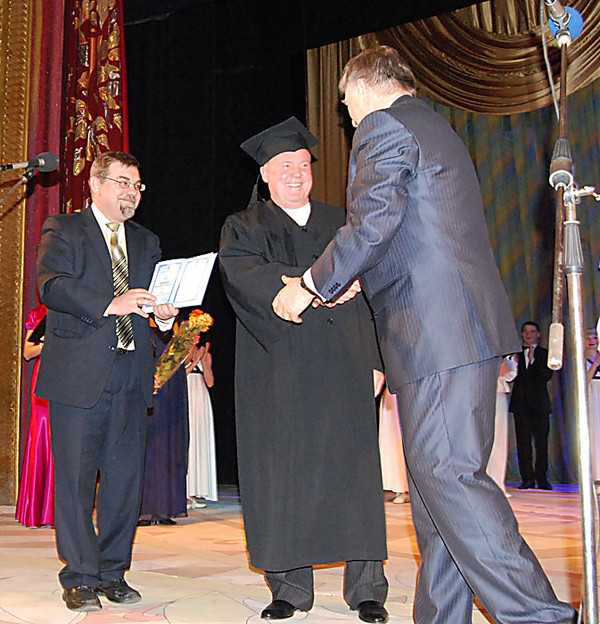 On this action, besides official part and the gala concert, present I expected one more surprise. To Vladimir of Chaika the rank "Honourable professor" university was appropriated to the mayor of Nikolaev present on presentation. The diploma to the mayor was handed over by the rector "Mogilyanki" Leonid Klimenko.
It should be noted that the mayor received this honorary academic status not just like that - besides his "mayor" merits, are available for Vladimir Dmitriyevich and achievement in a scientific field. So, in 1986 our "singing" mayor defended the master's dissertation in Kiev inzhenerno - construction institute, having received degree of Candidate of Technical Sciences.