Today, on January 29, the deputies hurrying on session of the City Council, before the Executive Committee of the City Soviet of People's Deputies met "bread - I will merge" the indignant picketers. Judging by flags which they held in hand, representatives of KPU, SPU and PSPU though in advance communists reported about outlined picket only here gathered. Besides the flags, gathered held also posters with inscriptions "Return us ORT and RTR! ", "Russia not enemy! NATO not friend! ", "Deputies - servants of the people, turn on the Russian channels forever! ", "You give the Russian channels! ! ! ", "Isn't present to a ban to the Russian channels! ", etc.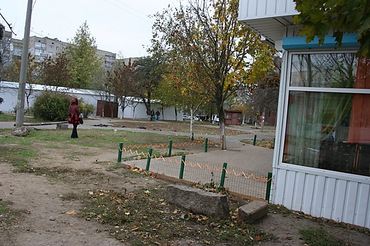 We will remind that Broadcasting Company administration "Norm - the center" disconnected in cable networks since January 22, 2009 translation of the Russian ORT television channels and RTR.
In the address to deputies of the Nikolaev City Council picketers urged them to be consecutive in the position on protection of the rights of nikolayevets on information and hoped that they will consider at today's session a question of implementation of the decision of the City Council of 30.10. 2008 No. 29/1 "About relaying of the Russian television channels in cable networks and protection of the rights of residents of Nikolaev on information".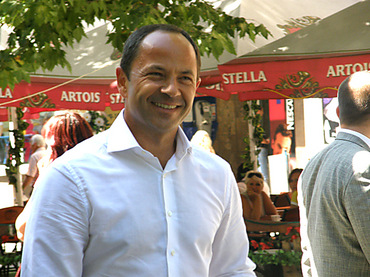 The Nikolaev mayor Vladimir Chaika who left to protesters, declared that personally he not against the Russian channels and that at today's session he surely raises this question. Earlier the mayor already stated the indignation on the fact that the Russian channels not only in Nikolaev, but also in Ukraine as a whole are closed.
In particular, Vladimir Chaika flayed to the director of Broadcasting Company "Norm - the center" Oleg Baranov. "I stand on that position that Rams apologized", - the mayor declared. It explained that Oleg Baranov's all services accuse of shutdown the Executive Committee of the City Soviet of People's Deputies.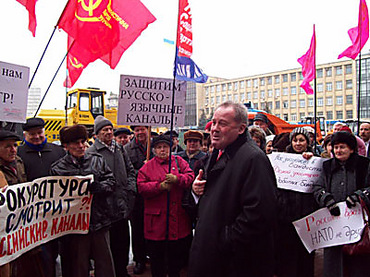 "Why to dump from itself responsibility? - the mayor questioned.- We had recently no so many calls by other questions, as on a cable television. I will talk to Oleg Baranov as so with the city don't arrive".