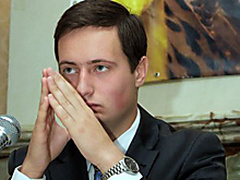 In Odessa head of the local regional organization of party «BLOW» Andrey Yusov after alleged attempt at his life goes to meetings with bodyguard.
About it, on Monday, September 22, on a social network FaceBook the journalist Aliyeva Radmella reported.
So, according to the journalist the coordinator of the Odessa office «National association «Maidan» , head Odessa «BLOW» , one of organizers of "March of the world" in Odessa Andrey Yusov came with the bodyguard on anti-war march against Putin aggression.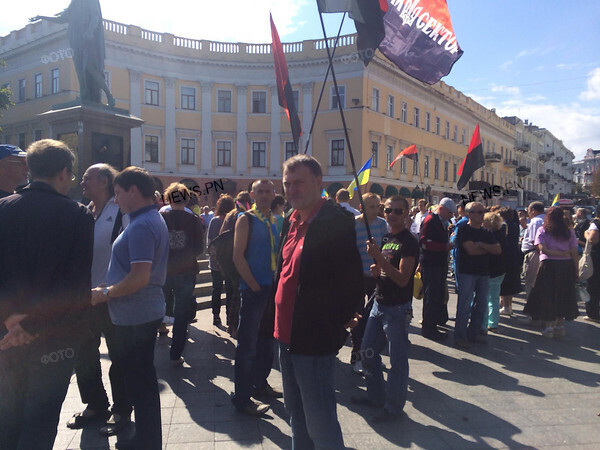 Also the journalist writes that Andrey Yusov claims that after attempts at his life, there are elementary safety conditions and he tries to adhere to them.
During too time, one of organizers of "March of the world" in Odessa hopes for effective work of law enforcement agencies, but he didn't call the attempt reason. Yusov reported that can comment only on that appeared in mass media: conditional revenge for a civic stand, in particular for events on May 2.
In turn Yusov considers that the ordinary security guard of technical training college can't have Makarov's gun with the brought-down serial numbers as such weapon doesn't roll on the street.
- I understand that it is a way of intimidation and in such a way transfer the message to all democratic activists in Odessa that they replaced the point of view, replaced the activity, but my views and activity from it don't change, - Andrey Yusov reported.
We will remind that in To Odessa on Friday, September 19, occurred attempt at Andrey Yusov, however the malefactor mistook and I hit other person. At the same time, the head a press - services of General Directorate of Ministry of Internal Affairs in Odessa region Vladimir Shabliyenko declared that neither to confirm officially, nor to disprove information that it was attempt at Andrey Yusov, it can't.