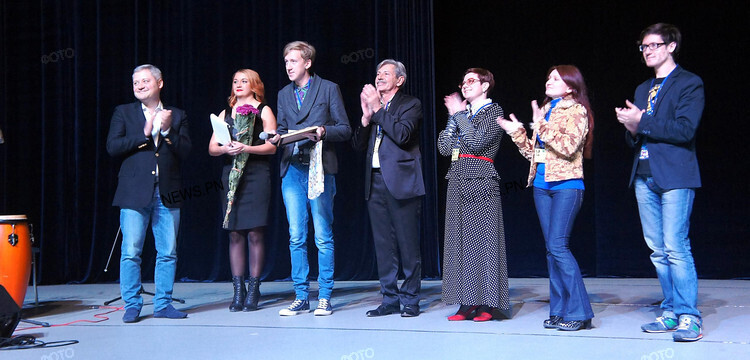 On Saturday, November 8, in Nikolaev, in a concert - the hall «Youth» the final of the first competition of short cinema took place «Civil projector» , during which to the Nikolaev viewer on court 12 movies from Nikolaev, Odessa, Kiev and Dnepropetrovsk appeared.
As it was already reported, competition it was declared On September 15 this year Nikolaev journalist Andrey Lokhmatov and human rights activist Elena Kabashna. The subject of the first competition sounded so: «The world during war».
The jazz, known in Nikolaev, - бенд Vladimir Alekseev under which music almost packed house of the audience gathered opened action. And to welcome participants of competition and the audience there arrived the governor of the Nikolaev area Vadim Merikov and the founder of All-Ukrainian charity foundation «Initiative for the sake of the future» Igor Yankovsky, main partner of competition.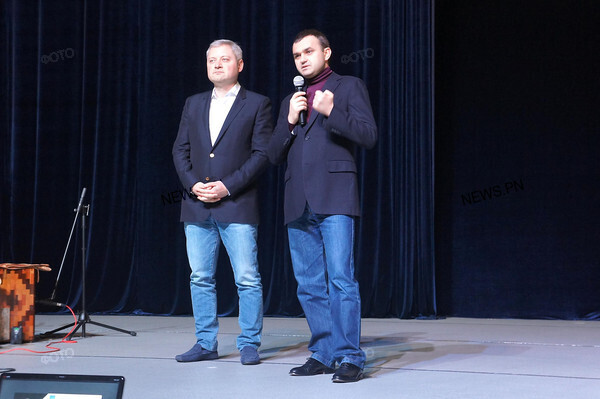 The chairman of the Nikolaev regional state administration noted that for Ukraine now such subject, as «The world during war» , it isn't simply actual, and it is necessary for the Ukrainian viewer especially as directors showed her different image.
–Today we were going to watch with you documentary film of young talented directors, those people who worry about Ukraine who fight with pro-Russian ideological «machine centers» , informing to us accurate information, that really have to know society and Ukrainians,–he said.
Igor Yankovsky, in turn, noted that looks for Ukrainian «nuggets» , which could be presented with pride to the world.
–Creation of the atmosphere and base for stay young Ukrainian «was the purpose of fundnuggets». We have very rich country. We have to show everything that we have remarkable talented directors that thanks to such festivals as this, we will open new talents which will present our country for the whole world,­–Yankovsky acted.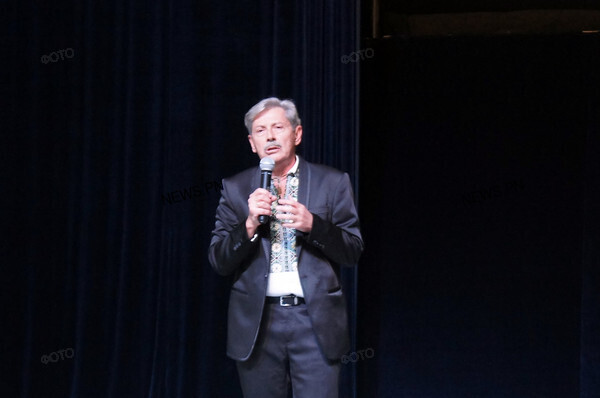 As the chairman of board of jury organizers of competition managed to invite the CEO of the Kiev international film festival «Youth» Andrey Halpakhchi who in the performance noted that works of participants surprised him.
- In operating time over a film festival «Youth» we saw more than one thousand works and, if I may say so, the cinema became already difficult to be perceived. After viewing of works - finalists competition «Civil projector» I was pleasantly surprised. I can tell with confidence that some movies will get next year on national competition of the international film festival «Youth» , - I noted Halpakhchi.
Audience watched 12 movies, 7 from which was it is from Nikolaev: it is «Freedom price. 79» director Evgeny Ivanochko, «Future indefinite» director Maxim Goluba, «Instruction to the invader of Nikolaev» director Evgeny Umanov, «Thoughts» director Galina Vodopyanova, «Color of the nation» director Marianna Kotik, «War and peace. South and East» director Andrey Prokopenko and «Not oblivion» director Vitaly Klets. Also the final of competition was reached also by works of directors from other cities: it is «World» Odessa director Anatoly Vasilevsky, «Museum» director from Kiev Andrey Parfenyuk «Down ladder» inhabitant of Odessa Sergey Anashkin, «Lenin's body» Dnepropetrovsk director Mikhail Moskalenko, and also «Live, my Ukraine» Odessa author Anatoly Vasilevsky.
Andrey Halpakhchi, speaking about the seen movies, I gave a high professional assessment to the shown works. He promised that some movies will surely get to National competition of short films of a film festival «Youth».
–Many years I thought: «What for generation is born everywhere?» Not only in Ukraine, though in Ukraine as - that especially. It seemed to me that he has nothing to tell. And such events–the world and war, this year which changed us, changed our country–thanks to them, at last, there were ideas. There was a generation to which is what to tell. And most important–in these movies we see belief–belief in the future. And understanding of that anybody–neither the president, nor the prime minister - the minister, won't make that we have to make,­–he acted.
As a result of jury which part except Andrey Halpakhchi the Nikolaev art critic and Alexander Filonenko's film critic, the head of public organization «also wereArth - Optimists» Nikita Khudyakov, and also the associate professor of political sciences of the Black Sea state university of Pyotr Mogila Lesya Levchenko, defined three winners.
The third place was given to the Nikolaev author Marianna Kotik with her movie «Color of the nation» , a documentary picture about the Crimean Tatars. The second place left to a tape of also Nikolaev director Evgeny Ivanochko «Freedom price. 79» - to the autobiographical essay of the paratrooper Nikolayevskoy 79-й separate airmobile crew.
The victory in competition left to Odessa–1 place was taken by the movie «Down ladder» the director Sergey Anashkin who shot the movie about difficulties in relationship of mother and her two sons with the mobile phone.
And in the nomination «Spectator sympathies» the Nikolaev director for the movie won «Instruction to the invader of Nikolaev» - the greatest number of the audience in a hall voted for it.