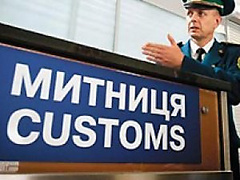 The community of Odessa region asks Mikheil Saakashvili to deal with criminal groups which in arrangement to employees of the Odessa customs are engaged in smuggler activity, organizing illegal movement of goods on the territory of Ukraine with evasion from customs payment.
Reports about it RBC - Ukraine, with reference to the address to the chairman of the Odessa RSA which was directed by public organization "Lustration and Honesty".
According to GO, organizers of "schemes" at the Odessa customs are Pruzovsky Artur Gennadiyevich and Alperin Vadim Aleksandrovich using corruption communications with the management of the southern customs. The essence of "scheme" consists in entering into official documents at implementation of customs registration of obviously false data concerning the cost of goods, and also their nomenclature. For import of such goods on the customs territory of Ukraine are created and a number of the enterprises - importers, and also the fictitious enterprises for the purpose of carrying out the bestovarnykh of operations function.
Thereof, emphasized in the organization, importers of real sector of economy are compelled to make out import of goods through the specified group of companies, with use of the relevant system of "kickbacks".
In GO also claim that Alperin and Pruzovsky own "manual" public organization which, having developed information war against those who really fights against smuggling, displaces attention of the population and the leaders of area from crimes at customs.
- Besides, Alperin together with Pruzovsky on it didn't stop, they use the criminal communications with the purpose of influence on law enforcement agencies that those didn't stir their illegal activity. The officials improving life to these criminals get monthly big bribes with six zero, - it is told in the text of the address.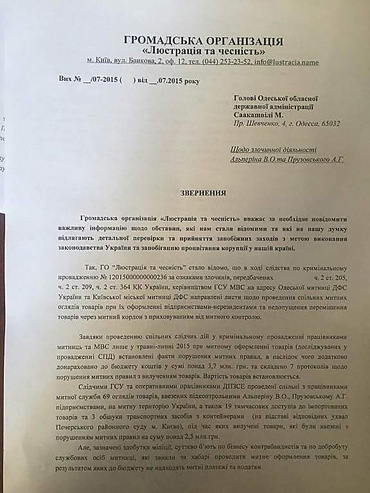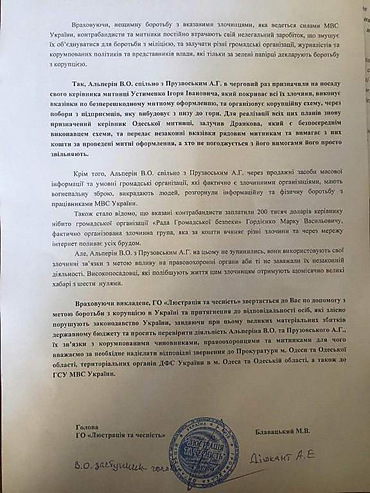 We will remind that earlier it was reported that Saakashvili declared: е Slee to us very much won't be stirred, we will construct new customs terminals in 100 days and completely we will block smuggling.
Also earlier it was reported that h inovnik of the Odessa customs, abusing the official position, intentionally didn't carry out customs inspection