Yesterday, on July 24, before the beginning a press - conferences of the leader of SPU Alexander Moroz among journalists the statement of the Nikolaev Communist Party organization of SPU in Political council was widespread. As the journalists distributing "taken with a stock" told statement copies, "they were transferred by any man in a white shirt". Then, probably, the man hastily retired and at the meeting with Moroz wasn't present.
We provide the statement text in the original: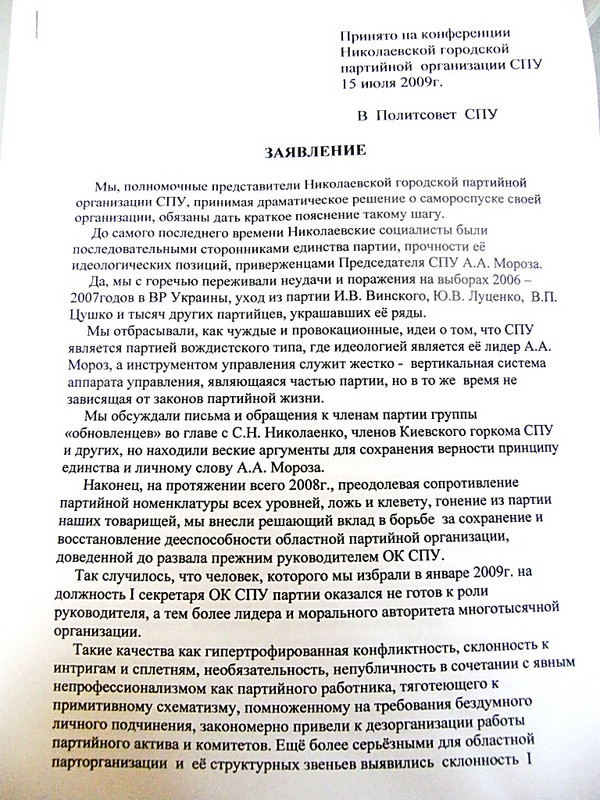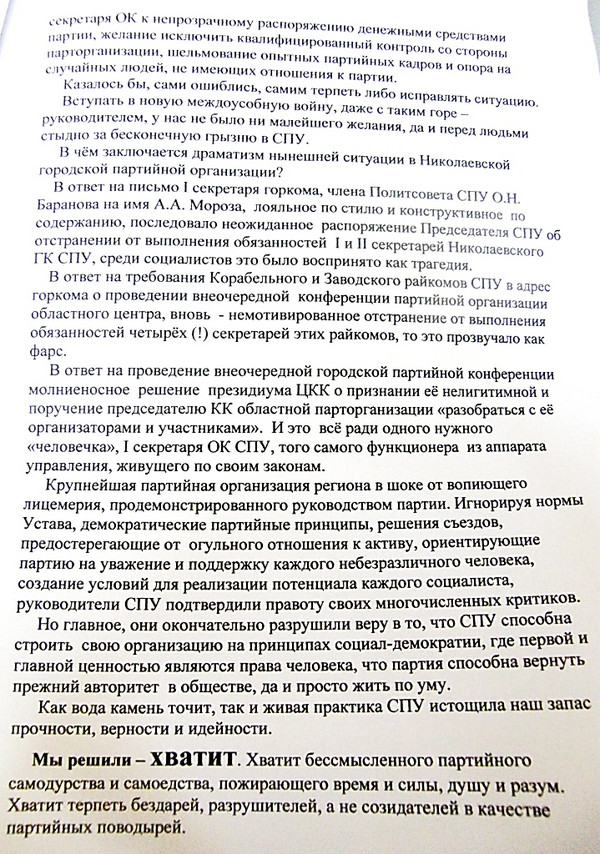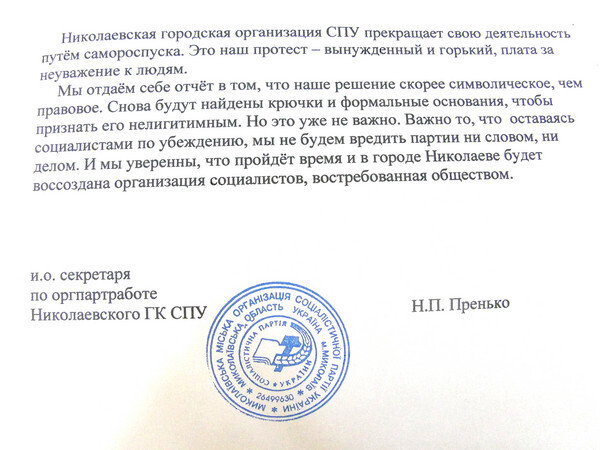 This cry from the heart, probably didn't touch the party leader. Answering a question of journalists of self-dissolution of a city cell, Alexander Aleksandrovich answered:
- It is impossible to speak about any self-dissolution. Simply the management of a city cell didn't want to work in line with the regional party organization therefore new heads who work are already elected as it is necessary, according to the statute. Also it is necessary to get down already to business, to work as provide statute documents.
The visit purpose Alexander Moroz called preparation to regional otchetno - elective party conference. The leader of SPU planned meetings with a local asset of SPU and the public, meetings with representatives of public organizations. Moroz was going to discuss with members of the same party questions of the organization of party work during election campaign and formation of an ideological asset.