As well as last year, in present pilots 299-й crews of tactical aircraft which is deployed in Kulbakino, will take part in the capital parade dated for the Independence Day of Ukraine. But this year they want to show to inhabitants of Kiev and guests of the capital something brand new. For everything the Russian three is known, and we will have a three kulbakinsky - two SU-25 and An-26.


According to the commander of crew of the colonelAndrey Alimpiyev, in airfield in Kulbakino pass planned flights which solve problems of combat training including flights at small height.
- From the tactical point of view, it is very interesting: the order is so close that on radar means, except the general mark, it isn't visible, how many goes planes. Except everything, it is very spectacular: against the big plane there are small. Therefore it is included in the program of parade which will take place on August 24 in Kiev, - the commander of crew who was personally watching flights and by the mobile phone correcting "drawing" of flight of "the kulbakinsky three" told.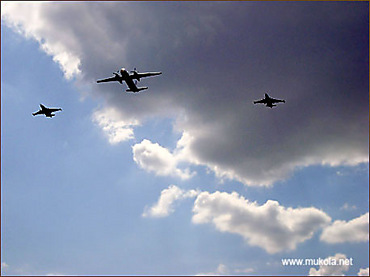 Though, of course, this three not fully kulbakinsky. Two SU-25 really ours, and here transport plane of An-26 (commander of crewSergey Damask steel) I arrived to Nikolaev from Borispol, from friendly crew of military unit.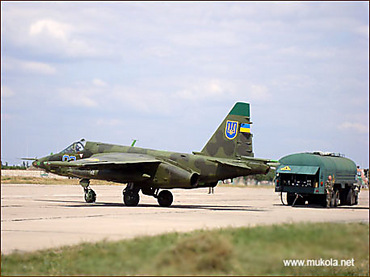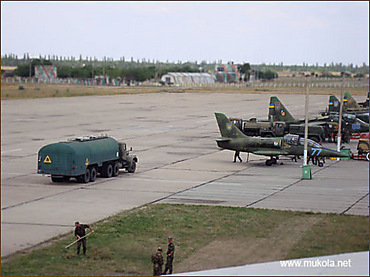 But not only "the kulbakinsky three" our pilots on parade in Kiev will show: in the sky over the Khreshchatyk the wedge from our four SU-25 will stretch, and will head this wedgeAndrey Alimpiyev.

It is planned that today our pilots (6 fighting calculations and 2 reserve) will depart in Cornflowers - отшлифовывать pilotage figures for parade to the Independence Day.